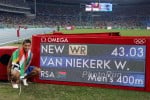 The times were incredible on the lightning-fast Rio track as former Olympic champs Kirani James (silver in 43.76) and LaShawn Merritt (bronze in 43.85) were the only men who did not set an all-time best mark for place.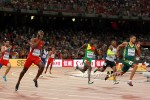 The Big Three have claimed every global title since 2008 and their matchup in Beijing last year produced the first race in history with three men under 44 seconds. Could they go faster this year - and challenge Michael Johnson's WR of 43.18?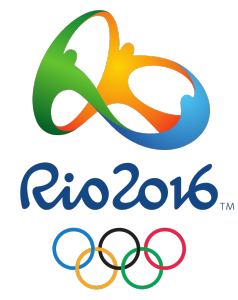 Rio de Janeiro, Brazil
August 12, 2016 to August 21, 2016
Outside Letsrun
How fast some of the mid-race splits are will amaze you. Also, despite breaking the WR, van Niekerk actually ran his last 100m slower than when he first broke 44-seconds last year.
One of the most famous LRC posters Malcolm Gladwell, and New Yorker editor Nicholas Thompson analyze and debate some of the biggest races of the Games so far.
He's also happy to have his family with him adding, "It's amazing having my family here. I mean if I had to think about it a few years ago – or even last year – we couldn't afford something like that and now I have 10 family members joining me. It's just amazing that they can join this journey with me and this experience."
On The Boards
Navigate
Photos
Race Results
Analysis
Event Recaps
Interviews
Event Previews