7 Final Thoughts on Rio: Team USA Crushed It, How American Distance Runners Stack Up to the Sprinters, Jumpers & Throwers and the Most Exciting Race of the Olympics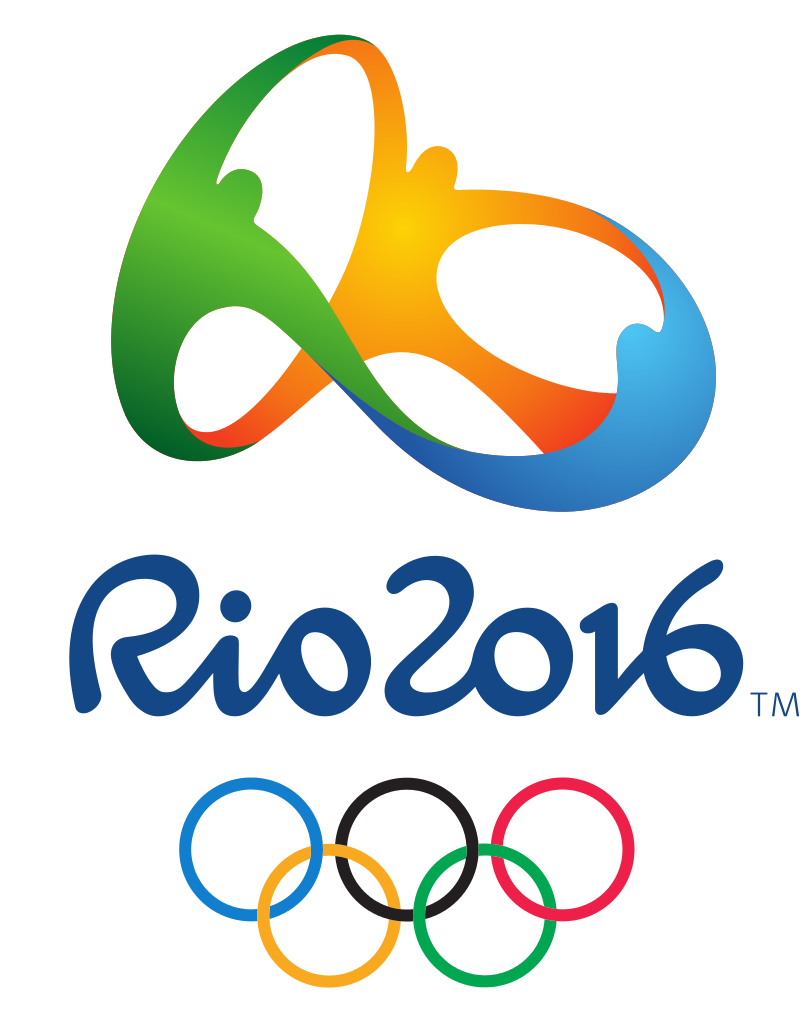 August 12, 2016 to August 21, 2016
By Jonathan Gault
August 24, 2016
I had a three-hour layover in New York on my travels back from Rio de Janeiro, so I figured I'd fire off a few final thoughts about the 2016 Summer Olympics (the first I've attended). What follows is an assortment of track and non-track thoughts. Apologies if some of these are incoherent; I generally sleep poorly or not at all on redeyes.

1. Team USA crushed it
Article continues below player
Some stats about the Americans' dominance on the track, in the field and on the roads of Rio:
32: Total medals, the most since 1984 (before that, most since 1932)
13: Gold medals, the most since 1996 (also 13)
19: Gap in medals between the U.S. (who topped the table) and Kenya, the country with the next most. The U.S. won as many golds as Kenya won total medals.
26: Events in which the U.S. medalled
4: Events in which the U.S. went 1-2 (M shot put, M triple jump, W 100 hurdles, W long jump)
1: Events in which the U.S. swept the podium (100 hurdles)
I put together a chart to show how Team USA's performance in Rio stacked up against previous editions. A few caveats:
1) I don't like how total medals is the deciding factor in how Americans view the medal table. I think it should be scored 3-2-1 with gold medals worth 3 points, silvers worth 2 and bronzes 1, as a gold medal is obviously harder to achieve than a silver or bronze and should be treated as such. I included this stat in the points column in the far right.
2) 1984 is obviously an outlier for several reasons. Not only was it a home Olympics for the U.S., but 14 Eastern Bloc countries boycotted, including track powerhouses East Germany and the Soviet Union. That led to the U.S. crushing it in events it normally wouldn't have medalled in.
3) The U.S. obviously did extremely well in Rio, but there are also more events on the Olympic schedule than ever before and only one Russian competed in track and field.
4) I also included stats from the 2015 World Championships in the table.
| | | | | | |
| --- | --- | --- | --- | --- | --- |
| Year | Gold | Silver | Bronze | Total medals | Points |
| 2016 | 13 | 10 | 9 | 32 | 68 |
| 2015 | 6 | 6 | 6 | 18 | 36 |
| 2012 | 9 | 12 | 7 | 28 | 58 |
| 2008 | 7 | 9 | 7 | 23 | 46 |
| 2004 | 9 | 11 | 5 | 25 | 54 |
| 2000 | 7 | 4 | 5 | 16 | 34 |
| 1996 | 13 | 5 | 5 | 23 | 54 |
| 1992 | 12 | 8 | 10 | 30 | 62 |
| 1988 | 13 | 7 | 6 | 26 | 59 |
| 1984 | 16 | 15 | 9 | 40 | 87 |
No matter how you slice it, Team USA came through big-time in Rio. In particular, this was a massive improvement from last year's disastrous World Championships in Beijing. I remember USATF PR chief Jill Geer sitting a small group of journalists down last year in the Bird's Nest and trying to justify Team USA's performance as "a win is a win" as the U.S. led the medal table with 18. But clearly, the U.S. were hoping for more than that (finishing behind Jamaica and Kenya in golds was unacceptable) and the Americans more than made up for it on the biggest stage this year.
The thing that needs to be remembered is that while everyone wearing USA on their singlet is American, "Team USA" is really a collection of the best members of dozens of training groups across the country. Was there some sweeping change in USATF or the nation as a whole that caused the huge uptick in medals? No. More likely, Americans benefitted from the Russians' absence and some medal contenders who missed out last year wound up making the podium in 2016 (looking at you, 100 hurdlers).
Editor's note: We redid the table above for the 2012 Olympics without the Russians and the results would be the table below (with Erik Kynard, Brigetta Barrett, and Lashinda Demus upgraded to gold, Janay DeLoach upgraded to silver, and Alysia Montano getting bronze):
Year
Gold
Silver
Bronze
Total Medals
Points
2012
no Russians
12
10
7
29
63
2. American mid-d/distance runners REALLY crushed it, but how did they stack up against the other Americans?
The U.S.'s seven mid-d/distance medals were their most at an Olympics in 104 years, capped by a tremendous 15-hour period on Saturday night/Sunday morning that saw American men win a gold (Matthew Centrowitz, 1500), silver (Paul Chelimo, 5,000) and bronze (Galen Rupp, marathon).
Seven medals is a ridiculous tally, exceeding even the most optimistic pre-meet expectations (going into the meet, I thought three medals would be a good haul). Though Chelimo's medal in the 5k was the only true shocker, the fact that the majority of Americans with a shot at a medal in the mid-d/distance events actually won one in Rio is amazing.
I will also say that unlike with Team USA as a whole, you can point to a few broad trends for Americans' progress in the distance events. I can't prove this, but I think it helps that the U.S. has athletes like Galen Rupp, Bernard Lagat and Shalane Flanagan who have shown that Americans can win medals on the biggest stages, along with a few elite coaches/training groups that maximize scientific/technological advantages that may not be on offer to athletes from poorer nations. That in turn, has forced everyone else to raise their game and recalibrated expectations for young guys like Clayton Murphy, who know if they can beat the best the U.S. has to offer, they have a shot to do well against the world's best.
I'll pump the brakes a little, however, to point out that compared to the other event groups, American distance runners still have some work to do until they can say they're pulling their weight. American sprinters and jumpers undeniably had a better meet than the distance runners, and when you account for the fewer events, you could argue the throwers did too (see chart below):
| | | | | | | | |
| --- | --- | --- | --- | --- | --- | --- | --- |
| Event group | # of events | Gold | Silver | Bronze | Medals | Points | Points/event |
| Sprints | 14 | 6 | 4 | 4 | 14 | 30 | 2.14 |
| Mid-d/Distance | 12 | 1 | 2 | 4 | 7 | 11 | 0.92 |
| Throws | 8 | 2 | 1 | 0 | 3 | 8 | 1 |
| Jumps | 8 | 3 | 3 | 1 | 7 | 16 | 2 |
| Multis | 2 | 1 | 0 | 0 | 1 | 3 | 1.5 |
| Walks | 3 | 0 | 0 | 0 | 0 | 0 | 0 |
The relays obviously pad the sprinters' numbers a little (the Americans would kill it a long jump relay) but overall (and on a points/event basis) they're still ahead of distance runners even if you remove their three relay medals (all gold).
3. The Olympics are huge
I kind of knew this going in, but it didn't hit home until I visited the Main Press Center on my first day. At the Olympics, you have 28 sports holding their world championships simultaneously in the same city. Of course, you've got the athletes, coaches, trainers and support staff and the big media companies like NBC, the BBC, etc. But you've also got a massive amount of local writers covering Olympians from their hometowns. And then sport-specific sites like us. Those numbers add up. Because you don't just have "the LetsRun of water polo" but also "the LetsRun of Serbian water polo," "the LetsRun of Italian water polo" and "the LetsRun of American water polo."
Even if all 207 countries don't have publications covering all 28 sports, a fraction of those numbers still makes for a staggering amount of journalists. I kept wondering if I'd run into anyone I knew at non-track events/venues, and though I did a few times, most of the other journalists I saw just faded into a nameless mash of faces, all with their own deadlines to meet, interviews to conduct and stories to write.
4. Wayde van Niekerk's 400 world record was the most exciting thing I saw in Rio
I went into the night of August 14 expecting to see a truly great sprinter write his name into the history books with an unforgettable performance. It's just that the man I thought I'd be raving about was named Usain Bolt, not Wayde van Niekerk. Twenty-five minutes before Bolt won his third straight 100-meter gold, van Niekerk tore around lane 8 of the Olympic Stadium track in 43.03 seconds to take down Michael Johnson's 17-year-old world record of 43.18.
Going into it, I expected it would take a low-43 effort to win given how last year's World Championships played out. And though "world record" was in the back of my mind, I appreciated how mind-boggling fast van Niekerk would have to run — again, from lane 8 — to break it.
Then he came off the final turn and proceeded to destroy Kirani James and LaShawn Merritt, the last two Olympic champions. I've only been covering track and field professionally for a little over two years, but I've watched enough races to know that when someone is leading two studs by that much in the Olympic final, the time is going to be really, really fast. In fact, that's what I remember screaming to Weldon Johnson on my right as we sat above the finish line: "This is going to be REALLY, REALLY fast!"
As van Niekerk was crossing the line, I shifted my gaze to the clock and saw it turning from 42 to 43 seconds before freezing on 43.03. I briefly lost my mind yelling "WORLD RECORD! WORLD RECORD!" to anyone who would listen. The crowd had been roaring van Niekerk along the entire way, but it took a couple of seconds after he actually crossed the line for the packed stands to realize, and once they did, a wave of noise buffeted the stadium.
As a journalist, I'm not supposed to root for one athlete over another, and I can honestly say I didn't care who won that race. But I am allowed to root for greatness, and that's exactly what I witnessed on the night of August 14.
5. Sometimes these Olympics didn't feel like the Olympics
I don't know how it looked to American audiences on TV, but the mostly empty Olympic Stadium depressed me. I'm fully aware that there are valid reasons for the vast swaths of empty seats (most morning sessions and several evening sessions were not even one-third full), including, but not limited to: high ticket prices, waterered-down evening sessions, an unappealing location in Rio and Brazil's host of economic/political problems. But watching the last few Olympics on TV, I grew up with the belief that the Olympics were the one time every four years that our sport's greatest talents got to run in front of packed houses in massive stadiums. That was certainly the case four years ago in London, but not so in Rio.
As a result, watching several of the track finals, such as the women's 1500, I had to remind myself that yes, this really is the Olympics. The fans in attendance were vocal, but to look across from my seat and see large pockets of unoccupied seats was disappointing. And I felt bad for athletes like Evan Jager, who had to receive their medals in front of a stadium that was about 5% occupied, at best (not only was the crowd small the night Jager was awarded his medal, but most had left as his ceremony took place after the night's events concluded).
6. A few shorter thoughts
The Olympic bibs were a joke. I'm a bib nut (I have kept every race bib I've ever worn) and to see a random assortment of fonts, sizes and boldness on the athlete's bibs made it feel like amateur hour. These are the Olympic Games; you've had seven years to figure out the bib situation… There's graffiti everywhere in Rio. Perhaps this was because we spent most of our time near the stadium, but I'd estimate that it covered about 50-75% of the walls near the stadium…You know what else is everywhere? Street vendors. People selling food, souvenirs, anything you could imagine anywhere they could find the space, often on the street itself while traffic was stopped. I generally steered clear, save for one exception: several of the residents near the Olympic Stadium turned their houses into makeshift restaurants, hawking grilled meat. It looked (and tasted) a lot better than any of the stuff they were selling in the stadium, and was cheaper too…The KitKat McFlurry is a Brazilian national treasure and needs to be brought to the United States immediately…It took me about 15 minutes to find the milk at the supermarket we visited as it was not refrigerated but rather sold in special cartons. After googling "unrefrigerated milk," I found out that milk can be stored at room temperature in "aseptic" packaging — which I'm assuming they used in Brazil — for up to six months before spoiling…Our Uber drivers were generally good, but several had small TV screens at the front of their cars, which was a bit disconcerting. Call me crazy, but I prefer when my drivers watch the road while driving.
7. The Olympics are a grind — but they're totally worth it
The first week of the Olympics has morning sessions that begin around 9 or 10 a.m. and evening sessions that end around 11 p.m. Factor in the time it takes to gather interviews (medallists can take 60-90 minutes to come through the mixed zone; medallists' press conferences were frequently conducted well after midnight, some as late as 2 a.m.) and actually write the stories (generally, I write/help write multiple stories each session) and I wasn't left with much free time. For the first week, my schedule was essentially: wake up, watch track, write, eat, nap, watch more track, write some more, maybe eat again, go to bed and do it all again the next day. Bedtimes after 3 a.m. were the norm; on late nights, I could be up as late as 5:30. Most of my colleagues in Rio kept similar schedules, and they didn't have the benefit of an Airbnb near the track like me, instead waiting for late-night shuttles to get them to their hotels 30 minutes to an hour away.
But please don't think I'm complaining. I got paid to cover one of the greatest sporting events in the world, and I loved every second of it. And though the Olympic journalist's lifestyle — eat when you can, sleep when you can — is not sustainable long-term, it's amazing how quickly the body adapts. A few missed hours of sleep and a few missed meals are a small price to pay for the chance to watch 10 days of world-class track and field live and in person.
Below are some photos highlights from my Rio experience: