LetsRun.com Goes to Rio: Tanks, The Most Powerful Man in Rio that You've Never Heard Of, Brazilian "Queueing" and Fiji!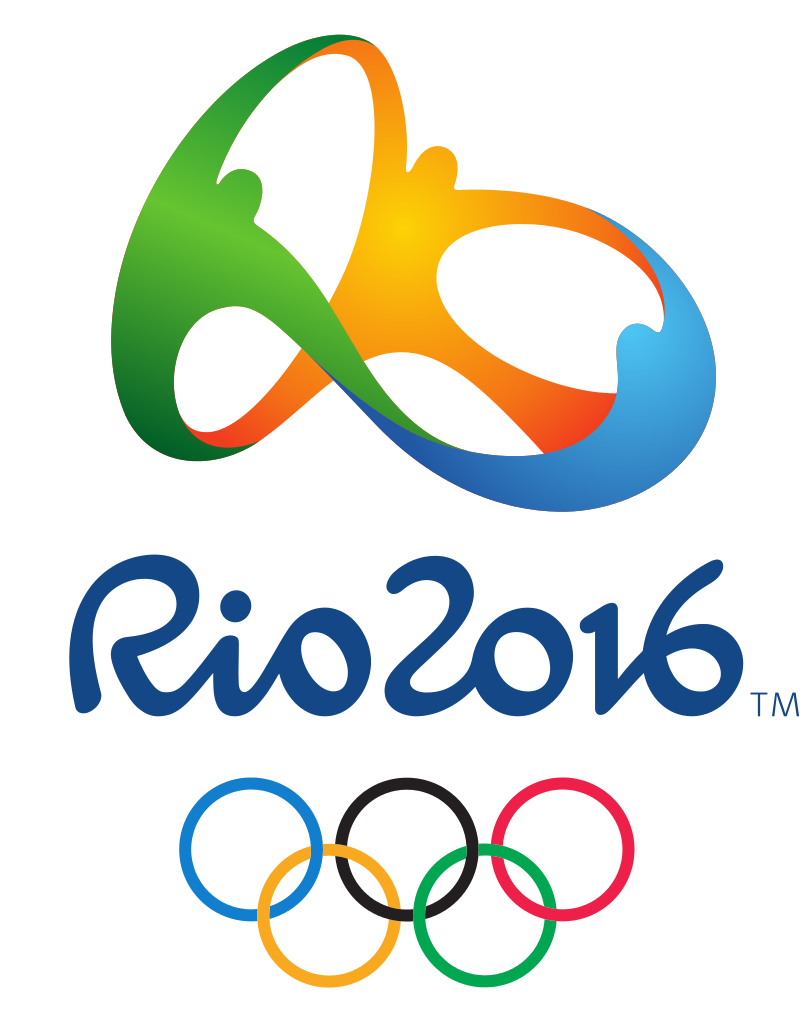 August 12, 2016 to August 21, 2016
By Jonathan Gault
August 11, 2016
RIO DE JANEIRO — Man, it feels good to write that dateline. As someone who has worshipped sports for as long as I can remember, the Olympics have always been a bucket-list item. And even though my credential was approved 10 months ago, it still never totally sunk in that I was going to Rio — even as I stepped onto LATAM flight number 8079 at JFK last night, it felt like just another plane ride. But as soon as I touched down and saw the Usain Bolt Nissan ad on the walk to customs, it hit me: I'm actually at the Olympics.
Now that my inner fan has said his piece, I'll try to give you a (slightly more) journalistic summary of Team LetsRun's first day in Rio (LetsRun cofounder Weldon Johnson, an Olympic veteran, is also here to keep me in check). Lesson #1: getting anywhere at the Olympics is a pain in the ass. Most of the venues are in one of three clusters, and each cluster has a maze of fences and security checkpoints between you and the interesting stuff. If you're traveling via official Olympic vehicle — a media/athlete bus, an IOC VIP car, etc. — it's not that bad, as many of the major roads in Rio have dedicated Olympic lanes that only authorized vehicles can drive in. If you're not in one of those vehicles, get ready for a lot of walking.
Article continues below player
This may not seem like that big a deal — of course there was going to be walking, dummy! — but our first trip to Barra Olympic Park brought a particularly unpleasant surprise. Our Uber driver was stopped by the police at a checkpoint, told he could go no further. He offered the choice of a one-kilometer walk or an extra 20 minutes of driving to get us closer on the other side. We obviously chose the walk.
Except the walk wasn't one kilometer. It was five. Or six.
Screw that.
We made it about 10 minutes before hopping onto a bus that was authorized and entering with the masses, though we wound up missing Team USA's 1 p.m. press conference (to be fair, we gave ourselves a generous 90 minutes to get from our place to the presser and it still wasn't enough). Lesson #2: however much time you think you need, add 30 minutes just in case. We learned that one the hard way.
The Most Powerful Man in Rio Nobody's Ever Heard Of
Before we could enter the Main Press Center, we had to get our credentials validated (good news on the security front — when we tried to enter before validating them, we were turned away). That meant a trip to the accreditation center, where we met Pierre. Pierre is awesome, a ponytailed Frenchman who has lived in Rio for the last three years. He was also in charge of sorting out issues at the accreditation center — such as our predicament, which involved playing a game of musical chairs with our credentials since LRC co-founder Robert Johnson won't be joining us in Rio. Pierre took a look at our credentials, then glanced at his computer before saying, "Sure, why not?" and fixing our problem. Did I also mention Pierre played handball (a severely underrated sport) for 10 years growing up? Like I said, Pierre is awesome.
Just don't get on his bad side. As we offered our credentials at his altar, Pierre joked that he could very easily rip them up on the spot and that would be that. No Olympic Games for us. I laughed along nervously, but in my head I thought, "My God, he's right. He could end me right now and there's nothing I could do about it." I made a mental note not to anger this man.
Thankfully for us, Pierre is a gracious omnipotent being and he sent us on our way with a smile.
FIJI!
Weldon went to London four years ago and got to see a few other events besides track and field. Since I wasn't in London, he wanted to make sure I got a chance to see more of Rio than the inside of the track and field stadium. That's why we went through the trouble of paying Pierre a visit — my original credential only granted me access to track stuff.
New credential in hand, I looked through the schedule for something to do tonight. Gymnastics and swimming finals were out — even with my upgraded credential, I still couldn't get into those without a special ticket. I'm a basketball fan, but the U.S. men were off today and they were really the only team I care about watching in Rio. Tennis and handball were nearby — decent options. So was the gold medal match in table tennis. Though I can't name a single table tennis player (don't call it ping-pong), I wanted to see two Asian dudes hitting the crap out of the ball and applying topspin levels that bend the laws of physics. That was my new #1.
Then I saw rugby sevens. It's fast, high-scoring and the gold-medal game was tonight. After finding out that friend of LRC Sara Germano and her Wall Street Journal colleague Joshua Robinson were also headed over to the rugby venue, I was sold.
Just before the checkpoint, we drove by two camouflaged army trucks and a tank. Yes, a tank. First one of those I've seen at a sporting event. A British journalist in the media truck put it best:
"I don't know whether this makes me feel more or less safe."
Between that, the other army trucks we drove by and the armed guards at security checkpoints, I saw more soldiers today — by far — than any other day in my life.
As we walked over to the stadium, I learned the identity of the two teams I'd be watching tonight: Fiji and Great Britain. As someone who spent the first 10 years of his life living in Britain, I naturally felt a pull toward my native land. But I quickly learned that Fiji were the far more exciting team: GB had taken the fast, free-flowing version of rugby that sevens offers and slowed it way down. Their semifinal ended 0-0 after regulation. I decided to remain impartial as a journalist and simply root for a good game.
It quickly became clear I wasn't going to get that, however. Just below my seat on press row sat a large contingent of Fijians who were singing and dancing loudly even before the game kicked off. And they would only grow louder over the next 10 minutes as Fiji ripped off five tries (think touchdown) in a row to make it 29-0 at halftime. The Fijian fans were already throwing a party in the stands, but they could relax during the second half as Fiji rolled, 43-7, earning the nation's first Olympic medal of any kind.
At least it was relatively painless, as far as blowouts go. The halves only last 10 minutes and stoppages are rare. The whole thing was over in half an hour.
The Brazilians Need to Work on Their Queuing
I needed some food before watching the rugby and headed toward a concession stand outside the stadium. Instead of lines, there was a great mess of people standing near the counter waiting for attention. Turns out that half of them were just waiting for their food and not actually waiting to place an order, but the fact that it wasn't immediately clear was disorienting and a harbinger of greater confusion to come.
Remember how I said you need to budget extra time into your travel plans when covering an Olympics? Well one of the reasons why is that you never quite know when a media shuttle is going to show up. So as I exited the stadium post-match and waited for the shuttle to return me (and about 100 of my closest friends) to the Main Press Center, I was trying to figure out the optimal place to stand when that shuttle finally did show up. Who was I going to have to box out Charles Barkley-style?
Well fortunately, the brown-haired Brazilian teenager in charge of herding us media sheep knew what a line was and told everyone on our side of the parking lot to form one behind the security tape.
All right. Someone here knows what she's doing.
Then the bus showed up, and it dawned on the girl — and everyone else — that the people waiting for another bus on the other side of the parking lot were waiting for our bus too. And they thought they were in the front of the line. As bodies poured toward the bus, the security tape holding us back was stretched further and further until the hairy man in front of me applied the coup de grace, snapping the tape as it fell weakly to the floor. He gave me a casual shrug before announcing to everyone: "Welcome to South America!"
I didn't mind. I made it to Rio, and I made it onto that media bus. Now it's time for the fun stuff. Bring on track and field!