2016 Olympic Men's 5,000 Preview: Favorite Mo Farah Aims to Complete the Double-Double; Can Bernard Lagat Medal at 41?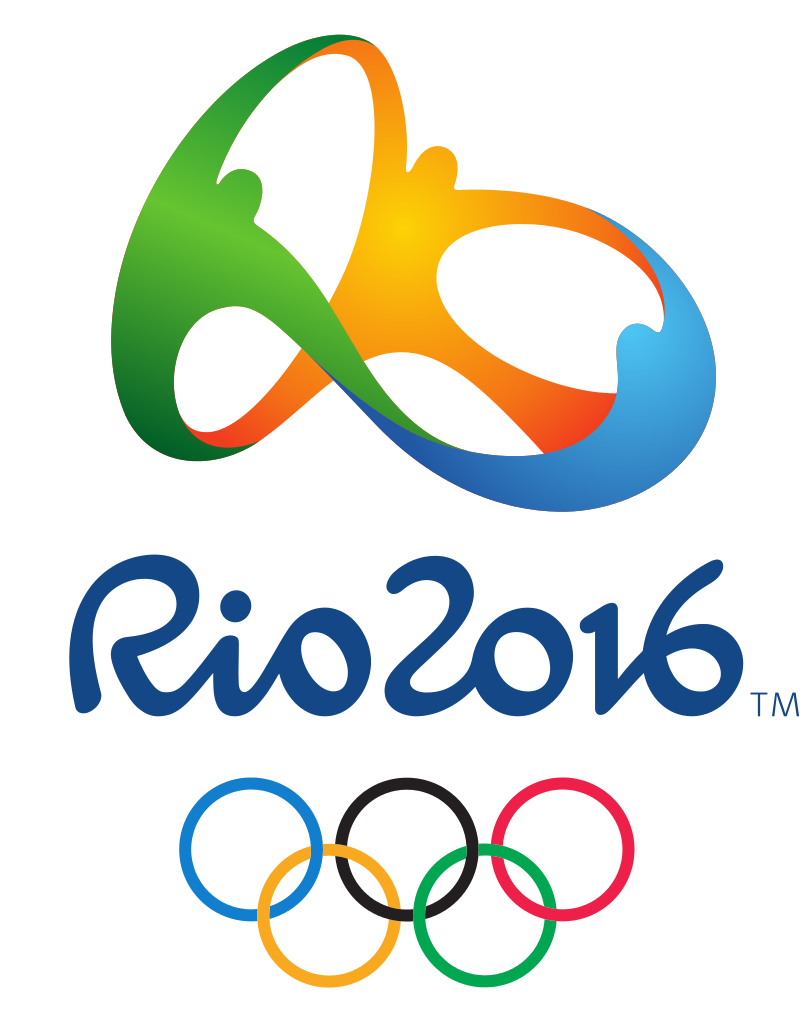 August 12, 2016 to August 21, 2016
by LetsRun.com
August 18, 2016
On Saturday night, Mo Farah will run in the final individual track event of the 2016 Olympic Games — the men's 5,000 meters. He will be heavily favored to win his fourth straight Olympic title and in the process complete the 5,000/10,000 double once again. At this point, it seems preordained that Farah will join Finland's Lasse Viren as the only man in history to pull off the double at two Olympics. Kenya's Paul Tanui gave Farah a run for his money in Saturday's 10,000 final, but Farah ultimately dispatched him with a typically sensational final 100 meters. We take a look at Farah's chances in the 5,000 and the other medal contenders below.
Final: 8:30 p.m. ET Saturday night
2015 Worlds Results
1. Mo Farah, Great Britain 13:50.38
2. Caleb Ndiku, Kenya 13:51.75
3. Hagos Gebrhiwet, Ethiopia 13:51.86
4. Yomif Kejelcha, Ethiopia 13:52.43
5. Galen Rupp, USA 13:53.90
2016's Fastest performers (among men entered)
1. Mo Farah, Great Britain 12:59.29
2. Muktar Edris, Ethiopia 12:59.43
3. Dejen Gebremeskel, Ethiopia 12:59.89
4. Hagos Gebrhiwet, Ethiopia 13:00.20
5. Joshua Cheptegei, Uganda 13:00.60
| | | | | |
| --- | --- | --- | --- | --- |
| Name | Country | PB | SB | Comment |
| Hagos Gebrhiwet | Ethiopia | 12:47.53 | 13:00.20 | Silver and bronze at last two World Champs |
| Albert Rop | Bahrain | 12:51.96 | 13:04.87 | 11th at Worlds last year |
| Mo Farah | Great Britain | 12:53.11 | 12:59.29 | World leader has looked unstoppable and coming off 10k title |
| Joshua Cheptegei | Uganda | 13:00.60 | 13:00.60 | 2nd in Shanghai DL, 6th in Olympic 10k |
| Bernard Lagat | USA | 12:53.60 | 13:14.96 | Hasn't medaled at Worlds/Olympics since '11 but closed in 52 to win US Trials |
| Paul Chelimo | USA | 13:19.54 | 13:19.54 | Third at US Trials, 7th in 3k at World Indoors |
| Muktar Edris | Ethiopia | 12:54.83 | 12:59.43 | 1st, 1st, 2nd and 3rd at 4 Diamond League meets this year |
| Dejen Gebremeskel | Ethiopia | 12:46.81 | 12:59.89 | Defending silver medallist |
| Birhanu Balew | Bahrain | 13:14.14 | 13:14.14 | Little is known about this former Ethiopian |
| Andrew Butchart | Great Britain | 13:13.30 | 13:13.30 | British champ has enjoyed breakout year and was 2nd at London DL behind Farah |
| Mo Ahmed | Canada | 13:01.74 | 13:01.74 | DFL in 10k but broke Canadian 5k record at Pre |
| Elroy Gelant | South Africa | 13:04.88 | 13:04.88 | Silver at African Champs; 10th at Worlds in '13 |
| Abrar Osman | Eritrea | 13:04.12 | 13:04.12 | 7th at World Half Marathon Champs; 6th at Worlds in 10k last year |
| Brett Robinson | Australia | 13:18.96 | 13:19.29 | 15th at Worlds in '13; 11th at World Indoor 3k in March |
| David Torrence | Peru | 13:16.53 | 13:19.42 | 5th at USAs last year; set Peruvian national record of 13:23 in prelims |
| Hassan Mead | USA | 13:02.80 | 13:04.17 | 2nd at US Trials, placed into final after successful appeal |
This Is a Race for Second Place
Article continues below player
Since joining Alberto Salazar at the start of 2011, Mo Farah has lost exactly one 5,000-meter race: the 2013 Pre Classic, when he was sick and missed significant training time heading into the meet. Other than that, he's been invincible and has shown the ability to win any style of race. His strength is unparalleled among 5k runners (he was third at the World Half Marathon Champs this year), and so is his speed (at 3:28.81, he's the ninth-fastest 1500 runner of all time and ran 3:31 earlier this year in Monaco). Time and again, he's proved unbeatable over the final lap, winning four straight global titles at 5,000 meters, but he also showed an ability to destroy the field from the front as he cranked out a 12:59 world leader to win his last pre-Olympic race by 15+ seconds. We've said it before, but unless Farah starts declining (and he hasn't shown any signs) or someone else makes a huge improvement (likewise, no one has shown any signs), there is no strategy to beat Farah. He is going to win in any style of race.
A win would bring Farah's global gold medal haul to nine across the 5,000 and 10,000, breaking a tie with Kenenisa Bekele (8) and well ahead of Haile Gebrselassie (6). His lack of world records/accomplishments outside the track (i.e. roads/XC) may keep him behind both men in the GOAT discussion, but if he wins again on Saturday, you can make a convincing case for Farah as the greatest championship runner of all time.
So who will take the other medals? That is the more interesting discussion, because right now those spots are wide-open. Who earns those medals could very well come down to what style of race the final ends up being. If we see a winning time in the 13:00 to 13:20 range, that favors the Ethiopians (remember: there are no Kenyans in this final). They have been the men to beat on the Diamond League circuit this year (Muktar Edris has wins in Shanghai in Eugene, Hagos Gebrhiwet won in Oslo) and are better than anyone (save Farah) at closing hard off a fast pace. Dejen Gebremeskel, the third Ethiopian and reigning silver medallist, was only sixth in his lone DL race in Oslo on June 9 but he's run won races running 13:00 and 12:59 this year so a quicker race should favor him as well. Only six guys in the field have ever broken 13:00, and half of them are Ethiopian (the others are Farah, Bahrain's Albert Rop and the U.S.'s Bernard Lagat, for whom breaking 13:00 at age 41 may prove difficult). The Olympic/World title hasn't been won in faster than 13:20 since 2009, however (Farah took it in a glacial 13:50 last year), so it may benefit the Ethiopians to work together in order to keep the pace quick.
A slower race opens the door for more athletes, particularly Lagat. After Wednesday's prelims, Lagat feels he can still close off a hard pace, but that's a lot to ask. His ideal race is essentially what played out at the U.S. Olympic Trials: stay as relaxed as possible for 4,800 meters before unleashing his killer kick over the final 200. Obviously, it's a lot harder to stay relaxed if the pace is fast. Assuming Lagat is in a position to use his closing speed, he is absolutely a threat to medal. Before the London Diamond League meet last month, we analyzed Lagat's kick versus Farah's. In case you missed it, here's how Lagat's 52.82 last lap at the Trials stacked up against Farah's recent 5k championship victories:
| | | | | |
| --- | --- | --- | --- | --- |
| Race | Time | Last 1600 | Last 800 | Last 400 |
| 2016 Olympic Trials (Lagat) | 13:35.50 | 4:03.33 | 1:55.52 | 52.82 |
| 2015 Worlds (Farah) | 13:50.28 | 3:55 | 1:48.6 | 52.5 |
| 2013 Worlds (Farah) | 13:26.98 | 3:57.75 | 1:50.75 | 53.51 |
| 2012 Olympics (Farah) | 13:41.66 | 3:57.47 | N/A | 52.94 |
| 2011 Worlds (Farah) | 13:23.36 | 4:06 | 1:55 | 52.8 |
What we wrote at the time still holds true:
Lagat's last lap is right in line with what is needed to close out a global championship 5k, and 2016 Lagat would have given 2011 Farah a great battle (indeed, 2011 Lagat did give 2011 Farah a great battle, finishing just .28 behind him in Daegu). In a race like the Trials, where the pace doesn't dip below 62 seconds until the bell, Lagat is still a threat; but in Beijing last year, Farah closed even faster over the final 400 than Lagat despite a MUCH FASTER final 1600 (3:55 vs. 4:03) and 800 (1:48 vs. 1:55). Can Lagat handle a hard change in pace with three or four laps to go and still kick off that?
That is the big question because if the race follows the trend of recent global championship finals, it won't be super quick from the gun, but the last mile will be hot. A slower pace likely favors the other Americans too, simply because the longer it's slow, the more guys hang around and the more positioning becomes key. On paper, neither Mead (sixth at Pre earlier this year, 15th at Worlds last year in the 10k) nor Chelimo (13:19 pb, though he should be capable of much faster considering he ran it in the prelims) are medal threats, but if they get a race similar to the 2007 World Champs, where American Matt Tegenkamp missed a medal by .03, they could find themselves in contention. Another guy to watch in that situation: Brit Andrew Butchart, who beat Lagat, Isiah Koech, Ryan Hill and everyone else not named Mo Farah in London on July 23. His pb is "only" 13:13, but Butchart closed well in London running just a second off that time. He also looked good in the prelim, taking the final auto qualifying spot in his heat.
With the Kenyans absent, however, the best candidates to go 2-3 are the Ethiopians, most likely Gebrhiwet (who has medalled at the past two World Champs) and Edris (who has been the best guy on the circuit this year) in some order. Aside from their current form, history also suggests that at least one Ethiopian will earn a medal: Ethiopia has put someone on the podium at every global championship since 2008 and all but one since 2000. Uganda's Joshua Cheptegei, the 2014 World Junior 10k champ, should also be in the mix but may prefer a faster pace. He was 6th in the 10k earlier in the games and second to Edris in Shanghai but only eighth at the Pre Classic. Canada's Mo Ahmed was a surprising third in that race behind Edris and Geoffrey Kamworor, running 13:01, but looked awful in the 10k in Rio, taking last in 29:32. He did qualify for the final in the 5k, however and was 12th at Worlds last year.
LRC Prediction: 1. Farah 2. Gebrhiwet 3. Edris
Farah's win is a near-certainty, and we won't attempt to justify that further. We feel good about Gebrhiwet, who won his most recent DL race (in Oslo on June 9) and closed in around 1:50 last year at Worlds, showing the speed needed to medal in a tactical championship final. Edris, likewise, has consistently closed well on the circuit this year and we like him for third.
Lagat could medal, but this is not the Lagat of 2007-11 that was guaranteed to be around when the kicking started at Worlds/Olympics. He needs more things to go his way to be a factor, but if everything falls into place as it did in the Trials, he will be extremely dangerous. Chelimo and Mead are both exceptional runners, but neither has shown anything to suggest that they will be medal threats in an Olympic final. But the dirty little secret of this race is that it's not that deep. If a couple of the Ethiopians falter, there's no telling who could wind up on the podium.
[gravityform action="

polls

" id="443″ mode="

poll

" cookie="1 month" show_results_link="false" display_results="true" percentages="true" counts="false" ajax="true"]