Brianna Rollins, Nia Ali and Kristi Castlin Go 1-2-3 in the 100 Hurdles for the U.S. Women's First-Ever Olympic Track & Field Sweep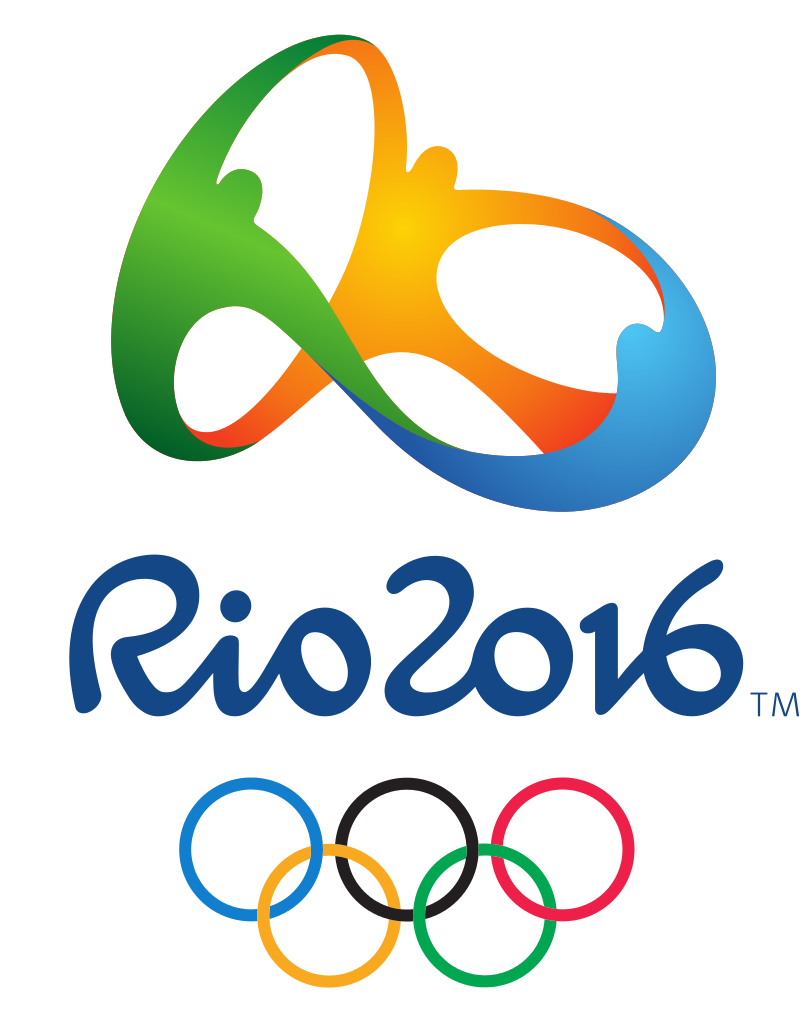 August 12, 2016 to August 21, 2016
By Jonathan Gault
August 17, 2016
RIO DE JANEIRO — At the World Championships in Beijing one year ago, the U.S. 100-meter hurdlers endured a nightmare scenario. In an event in which they had dominated all year long, posting the 29 fastest times of 2015, all three Americans — Brianna Rollins, Sharika Nelvis and Keni Harrison — failed to medal, their dreams crashing to the same Bird's Nest track that played host to Lolo Jones' heartbreak seven years earlier.
That disappointment is a distant memory now, for Wednesday night in Rio was American hurdling's finest hour. For the first time in history, U.S. women swept the podium in an Olympic track and field event. Rollins crossed the line the clear champion in 12.48 seconds and World Indoor champ Nia Ali took the silver in 12.59. But suspense hung in the air after the race as Rollins and Ali gathered with the third American, Kristi Castlin, to see whether Castlin had done enough to outlean Great Britain's Cindy Ofili (who, ironically, was born, raised and still trains in Michigan) for the bronze medal. First, Rollins' name popped up in first. The three Americans celebrated little; this result was already known. Castlin's name in the #2 spot was met with a slightly more enthusiastic reaction; Rollins clapped her hands above her head as she absorbed congratulations from Canada's Phylicia George. But the Americans had bigger hopes. They wanted the sweep.
Article continues below player
"My thing was not so much a bronze for myself but really just upholding the team," Castlin said. "We came into this together. [In] track and field, a lot of times athletes go into it as individuals and we just had a different perspective. We came into it as a team, for girl power, for USA."
After four seconds that felt like four minutes, they received the news they all wanted to hear:
3 Kristi CASTLIN 12.61
Instantly, that anxiety was transformed into pure ecstasy. Rollins and Ali jumped for joy as Castlin fell to her feet in shock. Ali quickly picked Castlin up and the three women shared a tight embrace, soaking in the magnitude of what they had accomplished. For 12 seconds tonight they were competitors, but they will always be friends — "a sisterhood," said Rollins — forever linked by tonight's race.
"We were actually able to do the first sweep in U.S. women's history and it feels good to be a history maker," Castlin said.
The U.S. has been the world's dominant force in the high hurdles for as long as there have been high hurdles races. In the mid-20th century, Americans swept the medals in the men's 110 hurdles at four consecutive Olympics. But the women had never gone 1-2-3 at a World Championships or an Olympics — not just in the hurdles, but in any event — until tonight.
"We were going to be happy with our medals and we were going to be happy with our performances because we know we did our best, but to have something come to fruition that you just prayed and prayed on, and to have it be history and be the first people to sweep and it be with them, it was just the icing on the cake," Ali said. "We just really wanted to do it and really wanted to make it happen."
The seeds for this performance were sown even before the U.S. Olympic Trials commenced on July 1. At that time, Americans held spots one through five on the 2016 world leaderboard, comprising the year's top 11 performances. Whoever wound up making the team to Rio would be favored, on paper, to sweep the medals. But on July 8, a shocker: Keni Harrison, who broke the American record in May and at that point held the world's four fastest times on the year, finished just sixth at the U.S. Trials. Instead of leading the medal charge to Rio, she would be watching on TV.
Nevertheless, Rollins, Castlin and Ali prepared to enter Rio as the top three seeds. The hunt for a historic sweep was on. Then Harrison went out and broke the world record, running 12.20 in London on July 22 (Rollins, Castlin and Ali went 2-3-4 in that race). Immediately, questions began to fly. Was the U.S. sending the right three women to Rio? Was the U.S. forfeiting a certain gold medal by leaving Harrison at home?
It didn't matter. In the hurdles, there's no such thing as a "certain gold medal." Ask Gail Devers. And the rules of the U.S. Trials are simple and set in stone: the first three finishers with the standard go to the Olympics. Sometimes the result is that a world record holder stays home, but it's the fairest, most objective qualifying system in place by a national federation. There are no selection boards, no additional requirements. Do you job at the Trials and you're on the team.
None of the Americans felt the need to justify their selection by sweeping the medals; when your entire career is driven by a singular goal, it's nearly impossible to add more motivation heading into the Olympics.
"We didn't really feel any pressure," Ali said. "We all kind of did a fast from social media and just tried to be in the moment."
Tonight's result was always a possibility, but it began to look like a reality just under two hours before the final when all three women won their semifinal heats. Rollins, who blazed a 12.54 in Thursday's prelims and a 12.47 in the semis tonight, had established herself as the clear favorite, while Ali (12.65 in heat two) and Castlin (12.63 in heat three) were in the thick of the medal hunt. The stage was set.
Rollins did not get out to a perfect start in the final, but as she had throughout the rounds, she found the lead quickly and by hurdle five she had started to separate from the field. She cruised over the remaining five hurdles to add Olympic gold to the world title she won three years ago. Ali, too, had a gap (albeit a smaller one) on the field coming off the final hurdle, but the bronze was in doubt the entire way. Castlin was slightly behind Ofili, directly to her right, at the halfway point, but drew level at hurdle eight and the two crossed the final three barriers almost simultaneously. To the naked eye, it looked as if Castlin had just managed to outlean Ofili at the line, but neither woman knew the outcome when they crossed the line. Only when the scoreboard revealed the narrow .02 margin did Castlin allow herself to celebrate.
"I really couldn't breathe for one second," Castlin said.
Despite entering as the top three seeds, the road to the sweep was paved with obstacles. Castlin came into the Trials four years ago as a favorite to make the team only to strain her hamstring before the meet, causing her to be eliminated in the semifinals. For years she was a victim of the United States' ridiculous depth in this event as she failed to even make the U.S. final last year. Forget about her first medal; this was her first U.S. team at age 28.
"I was told a lot of times that my career was over, it was dead," Castlin said. "No one was thinking about me. No one even thought that I was going to make this team, but I knew when I started training in November that I would be on this Olympic team and that I would be on the podium."
Off the track, Castlin has suffered even more. At age 12, her father, Rodney, was shot dead as part of a robbery at the hotel he managed; it was not until April 2016 that the killer was convicted. She was a freshman at Virginia Tech during the April 2007 shooting that claimed the lives of 32 people. After she made the team back in July, Castlin dedicated her race to those touched by gun violence.
Ali, the 2014 World Indoor champ in the 60 hurdles, missed all of last season after giving birth to a son, Titus Maximus Tinsley, in May (the name conjures images of gladiators, but the kid was born to hurdle — the father, Michael Tinsley, was the 2012 Olympic silver medallist in the 400 hurdles). Ali returned to defend her world title just 10 months later before making her first Olympic team in July. Rollins' battle was less physical than mental; her fourth-place finish in the World Championship final last year in Beijing, .01 behind third-place Alina Talay of Belarus, meant that the U.S. would be kept off the podium in the event for just the second time since 1999. All three women cleared their personal hurdles only to encounter 10 more on the start line in Rio.
There are many ways to look at Wednesday night's race: a validation of the U.S. Trials system, redemption for the failures of Beijing 2015, a triumph for three friends eternally bonded by one footrace. Most of the viewers watching back in the States didn't know that. They only saw an Olympic sweep. And whether you're an American fan or one of the three women who made history, it simply doesn't get better than that.
*Race video here for US visitors
Wind 0.0
Women's 200m: Elaine Thompson Completes the Double
Two years ago Elaine Thompson had PBs of 23.23 and 11.17. She was a decent international class sprinter. Now she's the 100 and 200 Olympic champ as she held off Dafne Schippers to win the 200 in 21.78 (Thompson's pb is the 21.66 she ran to take silver at Worlds last year), to go along with her 100m title.
Wind -.1 m/s
Women's Long Jump: Americans Go 1-2 As Bartoletta Triumphs Over Reese in a Great Duel
This was a tremendous competition from the get-go, and then it got even better as all the medals changed places in the 5th round. At that point the reigning world champ Tianna Bartoletta of the US and Ivana Spanovic of Serbia had both jumped 6.95, but Bartoletta led with a better second jump and 2012 Olympic champ Brittney Reese was in third. In round 5, Reese took the lead with the first seven-meter jump of the night, going 7.09. Spanovic responded by going 7.08 to move ahead of Bartoletta. Bartoletta had fallen from gold to bronze in less than a round, but then she responded with a 7.17 lifetime best to take the lead (her previous best was 7.14 to win Worlds last year). Each woman had one more jump and each would go over seven meters but no one would improve and Bartoletta and Reese had the gold and silver for America.
POS
BIB
ATHLETE
COUNTRY
MARK
WIND
DETAIL
ATTEMPT 1
ATTEMPT 2
ATTEMPT 3
ATTEMPT 4
ATTEMPT 5
ATTEMPT 6
1
1323
Tianna

BARTOLETTA

USA

7.17

+0.6

PB

X

+0.3

6.94

+0.4

6.95

0.0

6.74

+0.2

7.17

+0.6

7.13

+0.8

2
1368
Brittney

REESE

USA

7.15

+0.6
X

+0.5

6.79

+0.3

X

0.0

X

+0.3

7.09

+0.6

7.15

+0.6

3
1193
Ivana

ŠPANOVIC

SRB

7.08

+0.6

NR

6.95

-0.1

X

-0.2

X

-0.1

6.91

+0.4

7.08

+0.6

7.05

+0.7

4
764
Malaika

MIHAMBO

GER

6.95

+0.6

PB

6.83

-0.8

X

-0.2

X

0.0

6.58

+0.3

6.95

+0.6

6.79

+0.6

5
1054
Ese

BRUME

NGR

6.81

+0.5
6.73

+0.3

6.34

-0.3

6.71

+0.2

5.96

+0.5

6.81

+0.5

X

+0.4

6
631
Ksenija

BALTA

EST

6.79

-0.2

SB

6.71

+0.5

X

+0.5

6.79

-0.2

6.71

+0.5

X

+0.6

6.62

+0.9

7
340
Brooke

STRATTON

AUS

6.74

+0.7
X

-0.6

6.69

-0.1

6.64

+0.2

6.74

+0.7

6.64

+0.8

6.53

+0.5

8
723
Jazmin

SAWYERS

GBR

6.69

+0.5
6.55

+1.0

6.69

+0.5

6.57

-0.3

6.53

+0.6

X

+0.2

X

+0.7

9
1174
Darya

KLISHINA

RUS

6.63

0.0

6.63

0.0

6.60

+0.5

6.53

-0.2

10
765
Sosthene

MOGUENARA

GER

6.61

0.0

6.61

0.0

X

0.0

6.46

0.0

11
726
Lorraine

UGEN

GBR

6.58

-0.1
6.56

+0.1

X

-0.2

6.58

-0.1

1274
Maryna

BEKH

UKR

NM

X

+0.6

X

+0.3

X

-0.2
Justin Gatlin Goes out of 200m heats
Gatlin didn't qualify for the final and then afterwards said he noticed his ankle bothering him which was hurting him earlier this year. More details here.