Michelle Carter Unleashes an American Record (20.63m) on Her Final Attempt to Stun Valerie Adams for Olympic Shot Put Gold Medal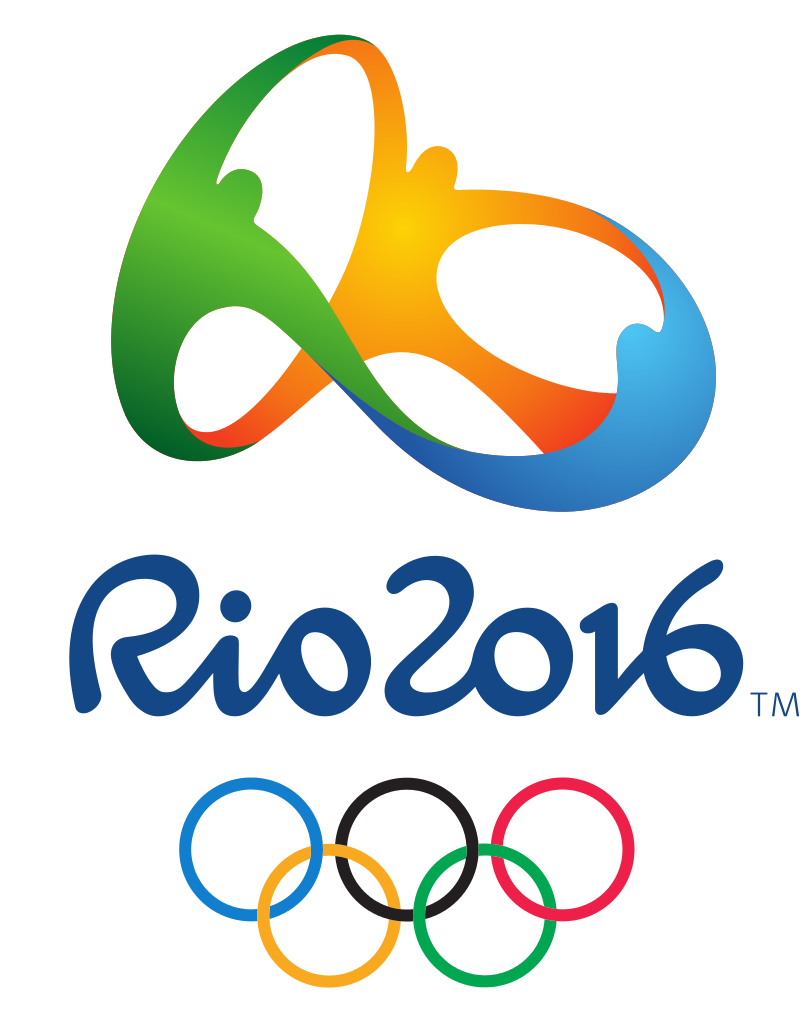 August 12, 2016 to August 21, 2016
By LetsRun.com
August 12, 2016
RIO DE JANEIRO — In a clutch performance that will go down in the annals of shot putting, American Michelle Carter denied New Zealand's Valerie Adams an unprecedented third straight Olympic gold on Friday night by producing the biggest throw of her life when she needed it most: an American record of 20.63 meters (67'8″) to become the first American woman to win Olympic shot put gold. With two attempts remaining in the competition, Carter, the penultimate thrower, trailed Adams, 19.87m to 20.42m. Carter had thrown farther than 20 meters on just three occasions in her life, but she summoned a massive one in her final attempt tonight. A stunned Adams had a chance to answer a mere 54 seconds later, but she could not improve her mark. Carter, amazingly, had won it.
Carter's ability to perform her best in clutch situations cannot be overstated. She's thrown farther than 20 meters on just four occasions in her life, and two of them have been come-from-behind, gold-medal-winning throws in the final round of a global championship — she did the same exact thing back in March at the World Indoor Championships, going 20.21m in round six for the win. Just call her the Queen of Clutch.
Article continues below player
Entering the final round, the standings looked like this:
Valerie Adams, New Zealand 20.42m
Michelle Carter, USA 19.87m
Anita Marton, Hungary 19.39m
Lijiao Gong, China 19.39m (Marton's second-best throw was better)
Marton was first to throw among the eventual medallists (Gong fouled her final attempt) and uncorked a 19.87-meter heave — a Hungarian national record — but that was still only good enough for bronze as she was now tied with Carter but had an inferior second-best throw. Incredibly, just like Carter, she had done the same exact thing in the final round at World Indoors — a national record on her final attempt — only to be denied the gold medal there by Carter's own brilliance.
Then came Carter, who knew she needed to throw farther than 20.42 meters to win the gold. Given that her personal best until tonight was 20.24 meters, it would require a Herculean effort. But that's exactly what Carter produced, sending the shot flying to the left. It was a fair throw, and it was a monster. After about 15 seconds, the scoreboard provided proof: 20.63m, surpassing Carter's 20.24m pb from USAs three years ago.
The clock was immediately ticking for Adams to take her final throw, and she responded. It was far — if not for Adams' second-round throw, it would have been her best since 2014 — but not far enough: 20.39. Silver medal. In the span of 54 seconds, Adams' dreams of becoming the first woman to win three individual track and field golds in the same Olympic event had crumbled into dust. Carter, meanwhile, had stamped herself as an Olympic legend.
The Carter family now has quite the trophy case. Michelle's father, Michael, has an Olympic silver in the shot put from 1984 and three Super Bowl rings as a nose tackle with the San Francisco 49ers. Perhaps now, instead of "Michelle Carter, daughter of Olympic silver medallist Michael," it will be "Michael Carter, father of Olympic gold medallist Michelle." Michael also coaches Michelle.
NCAA champ Raven Saunders created her own final-round drama with a superb 19.35-meter throw to earn fifth, two centimeters farther than the collegiate record she set at NCAAs back in June.
QT #1: Sort of Like Father, Like Daughter
If you thought Michael Carter planned for his daughter to follow and surpass his footsteps in the shot put think again. When Michelle came home in the 7th grade and said she wanted to throw the shot, she had no idea about her dad's past with it. Michelle said, "I didn't grow up knowing my dad it. I actually picked the sport because someone said 'why don't you try out for the track team?'"
Her dad said he told her, ""Who put you up to it? Do you realize what you're getting yourself into?"
There's no way Michelle knew what she was getting herself into, but the result was pretty special.
QT #2: Michael Says There is No Comparison Between Being Olympic Champion and Super Bowl Champion
Michael was brought into the mixed zone where he and Michelle shared a special hug to celebrate her accomplishment. He was asked what it's like being a Super Bowl champion and an Olympic gold medallist. He said, "There's no comparison… winning the gold medal at the Olympics you're the best in the world at the time. With the Super Bowl you have the chance to win it every year. This only comes around once every four years or once in a lifetime." He added, "I'm numb right now."
He said the shot requires a special type of discipline as "you have to go do this day-in and day-out with no one watching. With football if you don't push yourself the player next to you is going to push you."
Michael said he has told Michelle she can throw 21 meters if she does her best. "If you just do what we ask you, you can throw far. How far is up to you," he said.
Before the final throw, Michelle was just focused on doing her best. "All I could do was pray in that moment, you've got to give it your all," she said. She prayed, "Lord just help me give it my all," and then she unleashed a monster throw.
Michelle was elated to come out on top with the best throw of her life, in the final throw at the biggest competition of her life. It's what athletes dream of and she accomplished it saying "I'm just grateful I had this moment… I knew I wanted to win…To be able to have all those pieces finally come together that….at that one moment, is a great moment."
Michelle can now return to being a diva which is what she likes to do off the track. After she won, media members thought she was crying but instead she was applying lip gloss. Michelle wants to empower other women and girls to be confident in who they are. For Michelle that means being confident as a girly but bigger woman who is now the Olympic shot put champion.
You can check out her website shotdiva.com.
MB: Michael Carter Says "There's no comparison" between being Olympic champ and Super Bowl Champ (Shot>SuperBowl) –
Qt #3: Valerie Adams Just Seconds Away from Olympic History
Five track and field women in Rio are attempting to become the first woman to win their individual event at three Olympics, and Valerie Adams was one throw away from being the first. However, she had to settle for the silver (Tirunesh Dibaba also came up short in the 10,000m on Friday). Adams however had no regrets saying "That (Michelle's) was a big throw… I'm a little disappointed with not winning bit I'm going to enjoy this moment."
It was a long road for Adams to get back to this point. She missed the World Championships last year and has had five surgeries in three years as she has struggled with injuries. This year she got married and 48 hours later was on a plane to a training camp because she was focused on getting to Rio. Adams encouraged injured athletes to get second medical opinions, and to "rehab the shit out of it." That's what she did and she was seconds away from a historic third gold medal. Instead she had to settle for a silver and a very noble performance.
Talk about Carter's upset in on our fan forum / messageboard; MB: Michael Carter Says "There's no comparison" between being Olympic champ and Super Bowl Champ (Shot>SuperBowl)
*MB: Huge Upset: Michelle Carter Throws Massive 20.63 American Record on Final Throw To Nab Gold In Shot Put!! –
Women's Heptathlon, Day 1: Jessica Ennis-Hill Is More Than Halfway Home to Her Second Straight Olympic Title
Ennis-Hill holds a 72-point lead over Belgium's 21-year-old Nafissatou Thiam at the conclusion of Day 1 of the women's heptathlon. Ennis-Hill was great in the sprints, going 12.84 in the 100 hurdles (1149 points, first overall) and 23.49 in the 200 (1030 points, second overall) and, importantly, didn't ceded too much ground in the shot put. Ennis-Hill's British teammate Katarina Johnson-Thompson was the early story, setting the British record of 1.98 meters in the high jump (1211 points) but the shot put has always been her weakness. Earlier this year, Johnson-Thompson threw her PR of 13.14, but she wasn't close to that today, throwing 11.68 meters. Thus, despite having the best mark in two events (she ran 23.46 in the 200), Johnson-Thompson sits in just fourth place entering Day 2.
Canada's Brianne Theisen-Eaton, whom many expected to challenge Ennis-Hill after she was second to Ennis-Hill in Beijing last year, has a lot of work to do tomorrow as she is only sixth, 186 points behind the Brit. The good news is that Theisen-Eaton is actually six points ahead of her Day 1 score from Beijing last year. The bad news is Ennis-Hill is 52 points ahead of her Day 1 score from Beijing last year.
Here are the top six in the standings after Day 1, with the long jump, javelin and 800 still to come on Saturday.
POS
BIB
ATHLETE
COUNTRY
POINTS
100 METRES HURDLES
HIGH JUMP
SHOT PUT
200 METRES
LONG JUMP
JAVELIN THROW
800 METRES
1
702
Jessica

ENNIS-HILL

GBR
4057
Points
Mark
Wind m/s
1149
12.84
0.0
1093
1.89
785
13.86
1030
23.49
-0.1
2
380
Nafissatou

THIAM

BEL
3985
Points
Mark
Wind m/s
1041
13.56
+0.3
1211
1.98
855
14.91
878
25.10
-0.7
3
368
Akela

JONES

BAR
3964
Points
Mark
Wind m/s
1124
13.00
0.0
1093
1.89
800
14.09
947
24.35
-0.1
4
705
Katarina

JOHNSON-THOMPSON

GBR
3957
Points
Mark
Wind m/s
1053
13.48
-0.3
1211
1.98
640
11.68
1053
23.26
-0.1
5
777
Carolin

SCHÄFER

GER
3936
Points
Mark
Wind m/s
1106
13.12
0.0
1016
1.83
832
14.57
982
23.99
-0.1
6
497
Brianne

THEISEN EATON

CAN
3871
Points
Mark
Wind m/s
1097
13.18
0.0
1054
1.86
757
13.45
963
24.18
-0.1
Men's 400 Prelims: The Big Three Advance With Ease
All the talk heading into the men's 400 at these Olympics has centered around the trio of 2008 Olympic champ LaShawn Merritt, 2012 Olympic champ Kirani James and 2015 world champ Wayde van Niekerk and all three men looked great tonight in winning their preliminary heats, with James leading all qualifiers at 44.93. There were a few recognizable names who will be watching the semis from the stands, however. Heat 4 proved to be the unlucky one as it produced the two fastest men who failed to advance in 37-year-old five-time Olympian Chris Brown of the Bahamas (45.56) and two-time European champion Martyn Rooney (45.60). All three Americans — Merritt, Gil Roberts and David Verburg — safely advanced.
James afterwards was asked what it's like to be the reigning Olympic champion and he said he doesn't consider himself the champion because he hasn't won a World title since 2012. He says he's the underdog here, but focused on the task at hand. One thing he noted that is different here is the 400m runners, race on three consecutive days. He has always had a day off between the semis and the final. How that will affect the athletes is unknown.
Women's 100 Prelims: Watch Out, Shelly-Ann Fraser-Pryce Is Back
Adams and Tirunesh Dibaba (bronze in this morning's 10,000) may have seen their attempts to become the first woman to win three golds in the same individual Olympic track & field event fall by the wayside, but Jamaica's Shelly-Ann Fraser-Pryce got off to the best possible start in the 100 meters, breaking 11 seconds for just the second time this year to win her heat and lead all qualifiers at 10.96 seconds. All the favorites, including all three Americans — Tori Bowie, English Gardner and Tianna Bartoletta — moved on to tomorrow's semifinals.
Elaine Thompson of Jamaica who has the top time in the world this year (10.70) won her heat in her first race since the Olympic Trials. She didn't stop in the mixed zone, but when asked if she was healthy replied yes and gave a thumbs up sign. We'll find out tomorrow in what could be a tremendous final. Preview here.
Men's Long Jump Qualifying: Reigning Olympic Champ Greg Rutherford Leaves It to the Last Jump
Rutherford fouled his first two jumps, meaning that he had to qualify on he wouldn't even make the final. But Rutherford hasn't developed a clutch reputation for nothing, and he came through when it counted, going 7.90 in the third round to move on. Only two men hit the auto standard for the final (8.15m): U.S. champ Jeff Henderson (8.20m on his first attempt) and China's Wang Jianan, last year's World Champs bronze medallist who went 8.24m, the top mark among all qualifiers. American Mike Hartfield, whose best mark was just 7.66 meters, was among the casualties, though NCAA champ/world leader Jarrion Lawson made the final.