Women's Steeple Prelims: Emma Coburn's Medal Chances Go Up As All Three Americans Make The Final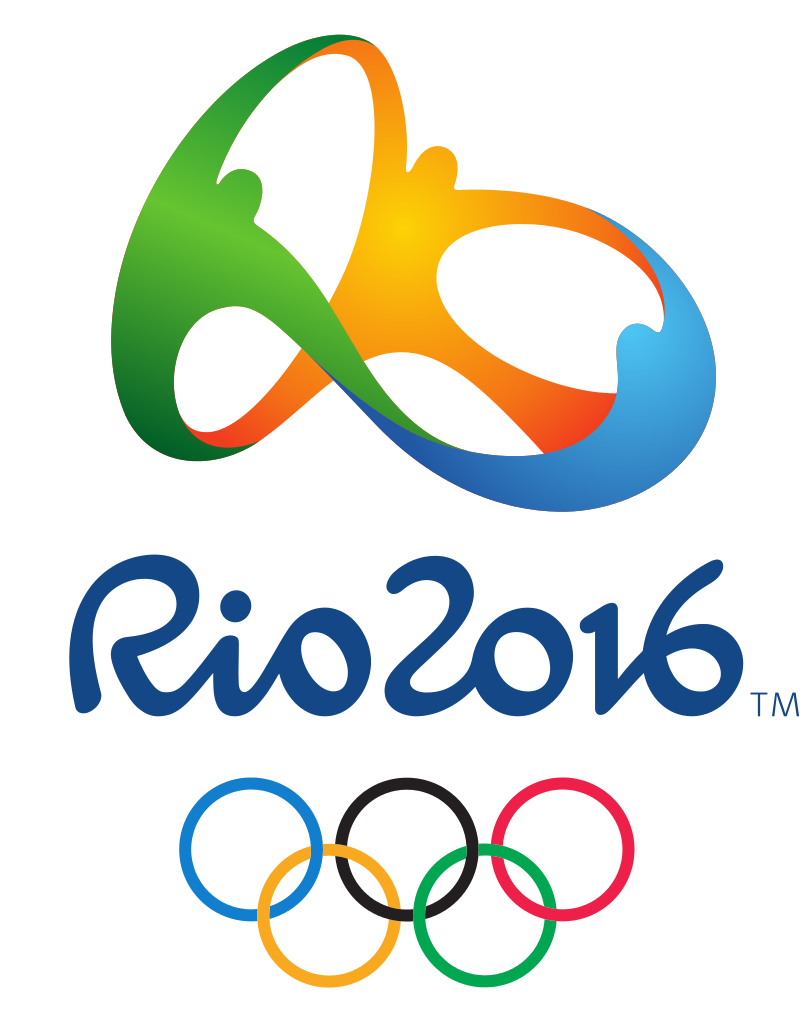 August 12, 2016 to August 21, 2016
by LetsRun.com
August 13, 2016
RIO DE JANEIRO — The 2016 Olympic women's steeplechase final is set as all three preliminary rounds were run this morning. From an American perspective, things went very well as all three Americans made the final as expected. The top two at the Olympic Trials – Emma Coburn and 2016 NCAA champion Courtney Frerichs – were auto qualifiers and Colleen Quigley was the 2nd fastest of six time qualifiers.
Coburn, who came into the Olympics with the third-fastest time in the world on the year at 9:10.76, more than 6 seconds faster than #4 Etenesh Diro of Ethiopia, nearly saw her medal chances improve a great deal as the prelims were briefly disastrous for Ethiopia. Diro was running well near the front in heat three when just before 2k disaster struck. Someone stepped on her right shoe from behind and her heel popped out. After stopping for 10 unsuccessful seconds to try to to get the shoe back on, Diro ditched her shoe and her sock and tried to run the final 1k with just one shoe.
Article continues below player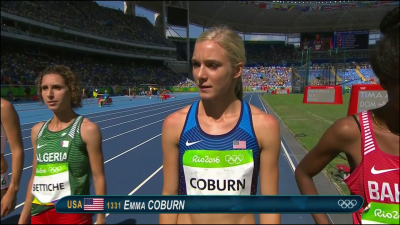 Diro instantly became the crowd favorite, but in the end, her finishing time wasn't good enough to advance. However, Diro ultimately was placed into the final on appeal (as were two other runners who slammed into her and fell when she stopped to try to put on her shoe). The question now becomes, 'How much did having to steeple more than 1k without a shoe damage Diro's foot?'
While Diro ultimately got into the final, the same can't be said for her compatriot Hiwot Ayalew. Ayalew, who three times has been top 6 at a global championship (4th in '12 and '13, 6th in '15), failed to make the final. Ayalew was a bit of a wildcard coming into the Olympics as she hadn't finished a steeple all year (one DNF in Shanghai). It was clear that something was bothering her physically in heat #2 where she ended up 7th in 9:35.09 as she couldn't do the water jump properly at all and was two-footing the landings and coming to a complete stop.
In the end, all of the top 10 seeds made Monday morning's final (10:15 am ET) as shown below (top 3 in each of 3 heats advanced plus 6 times qualifiers). With 18 women on the start line, it will be a crowded one, so we could see some very fast times if the top dogs try to string it out and avoid the traffic. That has been the MO of Bahrain's Ruth Jebet and Kenya's Hyvin Kiyeng — the two women who have dominated the circuit — all year long.
Top 10 Seeds
Name
Nat.
Comment

1

08:59.97

Ruth Jebet

BRN

Looked amazing winning heat #1

2

09:00.01

Hyvin Jepkemoi

KEN

Winner of heat #3

3

09:10.76

Emma Coburn

USA

2nd auto qualifier in heat #2

4

09:16.87

Etenesh Diro

ETH

Placed in final after running without a shoe for 1k in heat #3

5

09:17.41

Beatrice Chepkoech

KEN

Winner of heat #2

6

09:18.16

Sofia Assefa

ETH

2nd auto qualifier in heat #1

7

09:18.85

Gesa-Felicitas Krause

GER

3rd auto qualifier in heat #1

8

09:20.92

Courtney Frerichs

USA

3rd auto qualifier in heat #3

9

09:21.29

Colleen Quigley

USA

4th in heat #1, 2nd time qualifier

10

09:21.35

Habiba Ghribi

TUN

3rd auto qualifier in heat #2
We break down the heats for you below.
Heat 1: Ruth Jebet Dominates
World leader Ruth Jebet put on a show in this heat. After an opening kilometer of 3:06.80, Jebet got antsy as the runners approached the water jump for the third time and took off. She blitzed the 2nd kilometer in 3:01 (2k was 6:08.30) and opened up a massive lead on the rest of the field that was left to battle for the final two auto spots. It was a three-way battle between Assefa, Quigley and 2015 bronze medallist Gesa-Felicitas Krause for the final two auto spots and Assefa and Krause got them but Quigley would get in as the 2nd fastest non auto-qualifier thanks to her 9:21.82 clocking.
Quick Thought: A world record in the final? Jebet's not planning on it.
Jebet missed the world record by just over a second at the Pre Classic in May, but she said she won't be going for it in the final. Indeed, the front-running Jebet said the she does not want to lead in the final and didn't want to today either, but after being bumped around and spiked, she decided to just go for it to stay out of trouble. Even though Jebet won't be going for the WR (8:58.81 by Russia's Gulnara Galkina) she may have to run something close to that to medal as there are a lot of women in great shape right now.
As for Jebet's big leap this year — she had never broken 9:20 before 2016 but has run 8:59 this year — Jebet said that getting in more fast Diamond League races than years past has helped her run fast. However, she's only run three this year versus two in 2015. More likely, the fact that she's simply one year older (she's still only 19 officially) and has one more year of experience in the steeple has helped her drop her times.
Results
Quick Thought: Colleen Quigley feels that her fitness is better than she showed today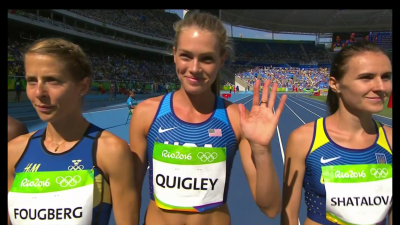 Quigley missed her PR by just .53 today, which shows you just how fast her heat was.
"I'm pretty happy. I think my fitness is a little bit better than that but to get out there …and run comparative to what I ran at the Trials is a good sign."
Even though this is the Olympics and her race was fast up front, Quigley said something that might surprise most folks: there were several bad hurdlers in her race.
"The quality of hurdling on this stage is not very good either. To be stuck behind who is jumping over with two feet at once to the side is frustrating and you get off your rhythm."
Quigley has a real shot to break 9:20 in the final — only three Americans have ever done it — but given the quality of the field assembled, that might only get her 10th or so.
Quick Thought: The IAAF needs to move to 4 auto qualifiers
Quigley said she was never really panicking about not making it through since she knew she was running fast. But it doesn't make sense to us why there are six time qualifiers in a 15-person final. If you're running three heats, it should be four autos per heat plus three time qualifiers. If this was a race that is often tactical like say a 1500, we'd be irate that it wasn't top 4 + next two but sort of understand why the IAAF does it in the steeple as it encourages people to run fast.
Heat 2: Emma Coburn Cruises
The second heat started with a 3:07.94 first km with Kenyan Trials runner-up Beatrice Chepkoech and Emma Coburn side by side with Ethiopia's Ayalew in third. At 2k (6:14.98), things became strung out with Coburn leading followed closely by 2012 champ Habiba Ghribi. On the last lap, as the runners hit the backstretch, Coburn, Ghribi and India's Lalita Babar (who had fallen early in the race but got up quickly) appeared to have the three auto spots locked up as they had 7 or 8 meter on Chepkoech. However, Chepkoech exploded with 300 left and went from way back to the lead in the span of 100 meters as shown here:
In the end, the top six in this heat would all advance and Babar would get a much-deserved new Indian national record of 9:19.76, especially impressive since she fell (9:27.09 previous pb).
Results
QT: Emma Coburn Had Another Gear
Coburn looked good in this one and controlled much of the race. Afterwards she said, "The finals going to be very fast. I felt good leading and I felt comfortable and I felt like I had another gear the last kilometer if I needed it. I'm feeling strong going into the final but it's definitely going take every ounce of me to finish high."
Coburn said at most meets she can hear her coaches Mark Wetmore and Heather Burroughs giving her instructions, but not the Olympics. She was told beforehand to be aware of what the first time qualifying time was and make sure the pace was quicker than that which she did. At the Olympics, there is a lot "more hype and media and people wishing you luck who you haven't talked to in ten years which is nice" according to Coburn, but her coaches and training partner Jenny Simpson have a "businesslike" attitude and try and stay focused on the task at hand.
She said, "We just view it as a 400m track and another water pit and more hurdles and the exact same women I'm racing against year round…. Jenny and I both want to be the best and that doesn't change whether it's an Olympic year, a World Championship year or an off year."
Coburn's got a shot validating she's one of the best with a medal in the final now.
Coburn was also asked if steeplechasers had to have a screw loose to be good at the event. She said of the steeple, "I think it takes a lot of heart and it takes a lot of guts. A lot of track and field events do to, but there is something about the steeplechase, if mishaps and stressors bother you, if you need everything perfect it's not your event. There are times you are approaching a barrier and you have no idea it's coming and you just see the heads above you jump and that's your cue to go…some drama might occur and if you are not a calm person it might really upset you."
Heat 3: Fall Means Will Have 18 in Final
The third heat was much slower early on than the first two heats (3:09.52 for 1k and 6:20.79 for 2k). As a result, things were much more bunched up up front as there was a lead pack of 9. Just before 2k, disaster struck as Diro, who was running in second or third, was stepped on from behind and her right heel popped out of her shoe. When she stopped to try to get it back on, she was run into from behind and Ireland's Sara Treacy and Jamaica's Aisha Praught (via the Oregon Track Club and USA) who both went down. Neither Treacy nor Praught lost nearly as much time as Diro, who tried to get her shoe on for 10 seconds, but in the end, all three would be placed in the final.
Ahead of them, Kenya's Hyvin Kiyeng, Australia's Genevieve LaCaze and USA's Courtney Frerichs separated and locked up the three auto spots. Behind them Canada's Geneviève Lalonde was battling the clock. She'd end up fourth and make the final in a new Canadian record of 9:30.24 (previous record was her own 9:32.17 from Pre).
While Diro ultimately got into the final, she didn't know that when she finished. She dropped to the track and was in tears for quite some time. Was she just emotionally disappointed or was she injured from having run so far without a shoe? We'll find out soon.
Results
Quick Thought: Expect a PR from Frerichs, who has nothing to lose, if the final goes fast
Frerichs has been soaking in her Olympic experience, the final part of a dream season that saw her win an NCAA XC team title last fall and set the NCAA record in the steeple this spring. Her goal was simply to make the final, and now that she's there, she says she has nothing to lose.
"I really had no expectations going into this because it was just an amazing accomplishment for myself to get here."
Frerichs, who has been training with Jerry Schumacher's Bowerman Track Club but still receiving workouts from her college coach James Butler, said that she thinks she can break 9:20 in the final if it goes fast. She would be just the fourth American to do so. She ran 9:27 today but felt that she could go faster.
"At 800 to go, it was a whole different feeling than it was at the Trials. At the Trials, I was hurting really bad…I've had some really good workouts since the Trials. I'm really excited to see what can happen."
QT: Aisha Praught On to Final Where We Will Have 18 Runners Which Might be Another Dangerous Situation
Aisha Praught didn't like the fact that they had three heats instead of four and felt it was made things unsafe with 17 or 18 runners in each heat. She said, "It was pretty physical. As a steeplechaser you are used to that, but … this was very dangerous. Hopefully they learn from this and draw it out to four heats instead of three." When we spoke to her, she hadn't yet filed her appeal and didn't know if she'd be in the final, but was hoping for the opportunity as she said she's in the shape of her life.
She'll have to face 17 other women in the final with 3 extra people put in it.
We also noticed she had personally sealed custom drink bottles with signatures on them in the mixed zone. She said that is what has to be done if you want to use a sports drink not named Power Ade. She has to mix the drinks herself and then have a team person sign them, and then she signs them as well.