Olympic Women's Shot Put Preview: Valerie Adams Looks To Become The First 1st Women in History To Win Three Individual Golds In Same Olympic Track & Field Event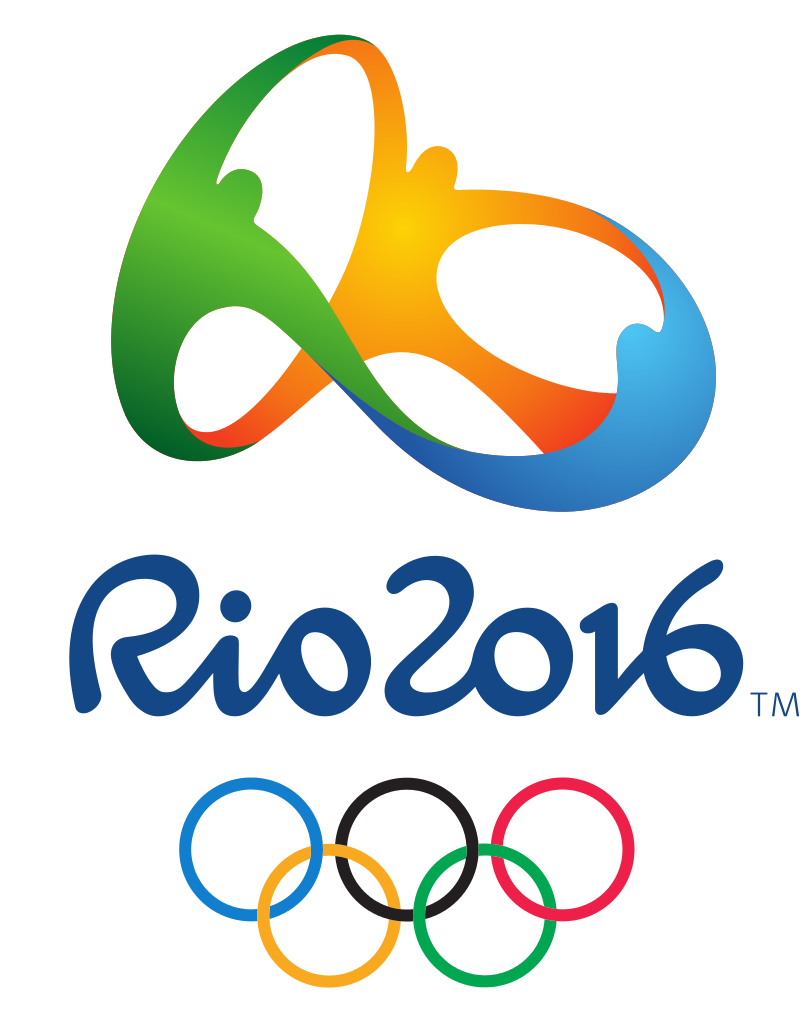 August 12, 2016 to August 21, 2016
by LetsRun.com
August 9, 2016
History could be made in the very first field event final of the 2016 Olympic Games, the women's shot put. No woman in Olympic history has won a gold medal in the same individual track and field event in three Olympics but New Zealand's Valerie Adams is favored to win gold #3 in the shot put.
Adams — the older sister of Oklahoma City Thunder center Steven Adams – won every major outdoor title from 2007 to 2013, and from 2010 to 2014, she didn't lose at all — 55 straight victories. But she was hurt at the start of last year and did not try to defend her world title in Beijing. Then at this year's World Indoor Championships in Portland, she was only third. But if Adams can win in Rio, she'll become the first woman to win three Olympic golds in the same individual event — assuming Tirunesh Dibaba doesn't do it earlier in the day in the women's 10,000. It should be pointed out that there are three other women going for a third gold later in the Olympics – Barbora Špotáková (javelin), Shelly-Ann Fraser-Pryce (100), and Veronica Campbell-Brown (200).
Article continues below player
Outdoors this year, only three women have thrown the 8.8-lb. shot further than 20 meters (65'7.5″): Adams (20.19m) and the top two finishers from Worlds last year, Christina Schwanitz of Germany (20.17m) and Lijiao Gong of China (20.43m). They're all well ahead of the next-closest competitor, World Indoor champ Michelle Carter of the U.S. (19.59m), so expect those three to be your podium in some order. Carter, who did throw 20.21 indoors, is coached by her dad Michael. He's the only man in history to have won an Olympic medal (silver, 1984 men's shot put) and a Super Bowl ring (San Francisco 49ers won the Super Bowl in 1985 after 1984 NFL season) in the same year. If Carter medals, she'll be the first American medalist in the shot in 56 years.
Event Time and Date:
Prelims – 9:05 a.m. ET Friday, August 12
Final – 9:00 p.m. ET Friday, August 12
2016 World Top 10
1 20.43 Gong Lijiao CHN 21-May
2 20.19 Valerie Adams NZL 18-Jul
3 20.17 Christina Schwanitz GER 7-Jul
4 19.73 Tia Brooks USA 5-Jun didn't qualify for Rio
5 19.59 Michelle Carter USA 7-Jul
6 19.49 Anita Márton HUN 18-Jul
7 19.33 Raven Saunders USA 9-Jun
8 19.26 Felisha Johnson USA 5-Jun
9 19.2 Gao Yang CHN 20-Jul
10 18.99 Jill Camarena-Williams USA 21-May didn't qualify for Rio
2015 Worlds Top 5
Gold: Christina Schwanitz Germany (GER) 20.37
Silver: Gong Lijiao China (CHN) 20.3
Bronze: Michelle Carter United States (USA) 19.76
4. Anita Márton Hungary (HUN) 19.48
5. Gao Yang China (CHN) 19.04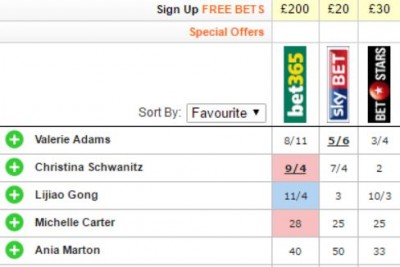 Track and field News Top 3 Picks:
| | |
| --- | --- |
| 1. Valerie Adams (New Zealand) | 21.24 | 69-8¼ ('11) |
| 2. Lijiao Gong (China) | 20.43 | 67-½ ('16) |
| 3. Michelle Carter (USA) | 20.24 | 66-5 ('13) |
LRC Picks: Gold: Adams
Silver: Schwanitz
Bronze: Gong
PS. If Adams makes history, history will still be waiting for a woman to have her national anthem played three times at an Olympics as when Adams won in 2012, she won about a week after the competition when Nadzeya Ostapchuk was DQ'd for a failed drug test.
If you want more info, check out the IAAF preview of the women's shot here.