Men's Pole Vault Preview: Will Renaud Lavillenie Become The First Man in 60 Years To Repeat as Olympic Champion?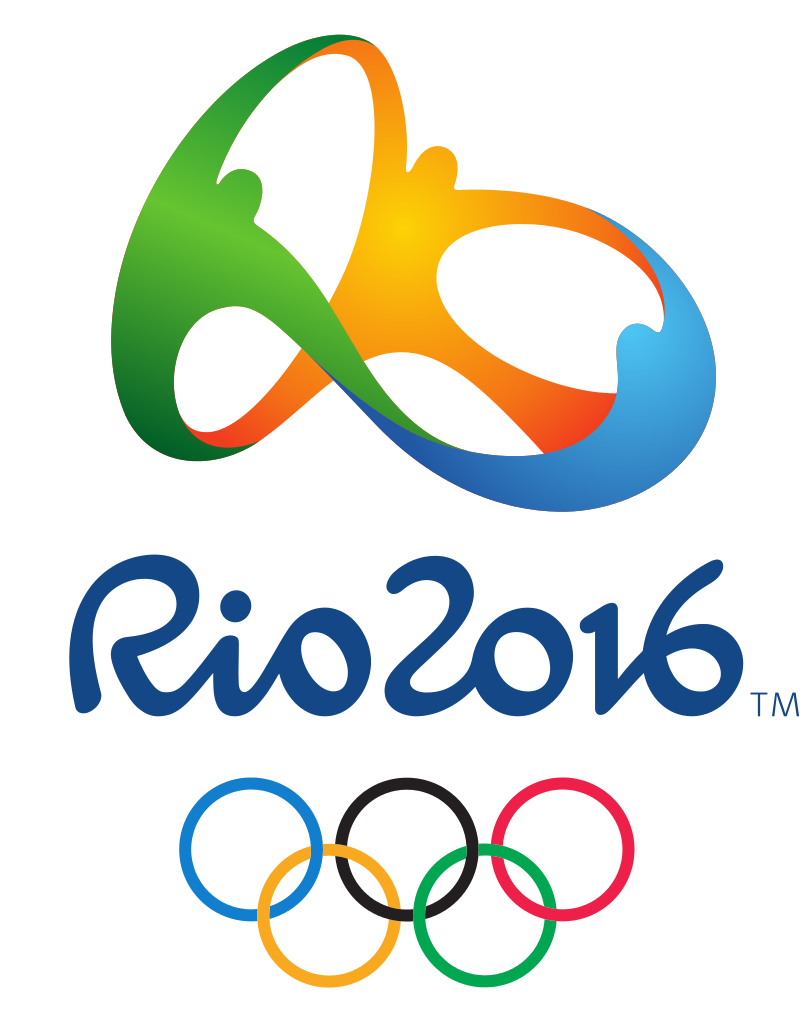 August 12, 2016 to August 21, 2016
by LetsRun.com
August 11, 2016
No man has repeated as Olympic champion in the men's pole vault since the US's Bob Richards in 1956. 60 years is a long time to wait but France's Renaud Lavillenie is certainly capable of snapping that streak this year.
The 29-year-old Frenchman has a lot going fo him. In addition to being the highest vaulter in history (6.16m indoors in 2014), Lavillenie is the world leader outdoors this year at 5.96. He also won the world indoor title in Portland. The guy wins a lot.
Article continues below player
He's won 15 of 17 competitions this year and won 19 of his 25 meets last year. If you compare that win rate to reigning world champ Shawn Barber of Canada, it's striking. Barber, who is the world #3 outdoors this year at 5.91, has only won 4 of his last 10 competitions. The world #2 this year, world indoor silver medallist and US champ Sam Kendricks, has won 5 of his last 10 competitions.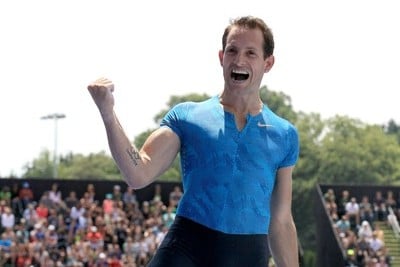 That doesn't mean that Lavillenie will definitely win gold. No one has cleared six meters outdoors and he also did no-height at the European Championships this summer and he's never won a world outdoor gold. That being said, Barber and Kendricks have youth on their side as Barber is just 22 and Kendricks is 23. They are the future of the sport. Lavillenie is the present.
Barber and Kendricks aren't the only young studs in the event. Brazil's best medal and gold medal shot in the men's track and field competition is 22-year-old Thiago Braz. Braz, the 2012 world junior champ, was 4th at World Indoors and comes into Rio after leaping a seasonal best of 5.90m in his last competition.
2013 world champ Raphael Holzdeppe of Germany, 26, is another medal contender. While he's only gone 5.70m this year, he's medalled at the last three global championships (bronze 2012, gold 2013, silver 2015. The bronze medallist in 2015 was Poland's Paweł Wojciechowski, who has only cleared 5.71 this year, but the 27-year-old won Worlds in 2011. His countryman Robert Sobera was the surprise winner of Europeans (but only with a 5.60m clearance).
Event Time and Date:
Qualifying– 7:20 p.m. ET – Saturday, August 13
Final – 7:35 p.m. ET – Monday, August 15

2016 World Top 10
1 5.96 Renaud Lavillenie FRA 18-Jul
2 5.92 Sam Kendricks USA 18-May
3 5.91 Shawn Barber CAN 2-Apr
4 5.9 Thiago Braz BRA 22-Jul
5 5.83 Jan Kudlička CZE 22-Jun
6 5.8 Kévin Menaldo FRA 26-Jun
6 5.8 Ilya Mudrov RUS 28-Jul
8 5.77 Florian Gaul GER 16-Jul
9 5.75 Xue Changrui CHN 14-Jun
9 5.75 Tobias Scherbarth GER 24-Jun
9 5.75 Stanley Joseph FRA 26-Jun
2015 Worlds Top 5
Gold: Shawn Barber, Canada 5.90m
Silver: Raphael Holzdeppe, Germany 5.90m
Bronze: Pawel Wojciechowski, Poland 5.80m
Bronze: Renaud Lavillenie, France 5.80m
Bronze: Piotr Lisek, Poland 5.80m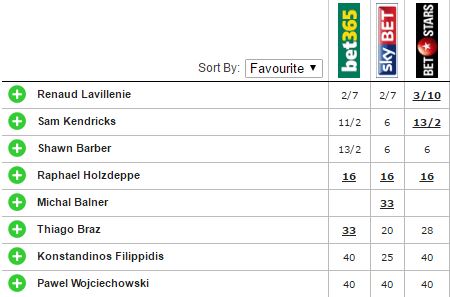 Track and Field News Top 3 Picks:
| | |
| --- | --- |
| 1. Renaud Lavillenie (France) | 6.16 | 20-2½ ('14) |
| 2. Sam Kendricks (USA) | 5.92 | 19-5 ('16) |
| 3. Shawnacy Barber (Canada) | 6.00 | 19-8¼(A) ('16) |
LRC Picks: Gold: Lavillenie Silver: Kendricks Bronze: Braz
It should be pointed out that Sergey Bubka likely would have been a two-time Olympic champ if the Soviet Union didn't boycott in 1984 as he was set the WR that year (and the won Olympic gold in 1988).
Betting advice: If we were Brazilian, we would have fun putting $10 down on Braz at 33-to-1 if we could find it.
Want more info? Check out the IAAF preview.
Talk about the event on our world famous messageboard: MB: Men's Olympic PV Preview: Will Renaud Lavillenie Become The First Man in 60 Years To Repeat as Olympic Champion?