2016 Olympic Women's 10,000 Preview: Tirunesh Dibaba Goes For A Historic 3rd Straight Title In A Clash of the Titans Against Almaz Ayana & Vivian Cheruiyot; Do Molly Huddle & Emily Infeld Have Any Chance to Medal?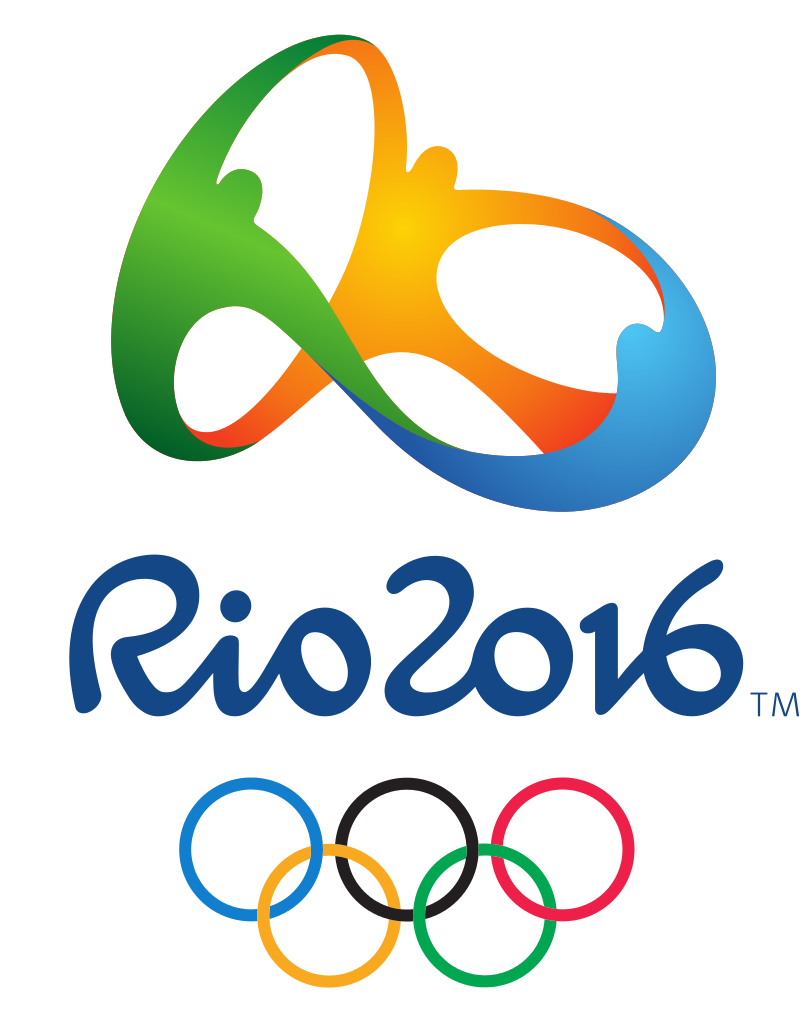 August 12, 2016 to August 21, 2016
by LetsRun.com
August 8, 2016
The track & field competition at the 2016 Summer Olympics in Rio starts with a bang as the very first session of the first day includes a SPECTACULAR final — the women's 10,000 meters. There are plenty of storylines in this one. Can the planet's top distance runner, 24-year-old Almaz Ayana of Ethiopia, earn her first Olympic gold? Can the greatest female 10,000 runner of all time, 31-year-old Tirunesh Dibaba, become the first woman in athletics history to win three golds in the same individual event? Can four-time world champion Vivian Cheruiyot of Kenya finally claim the Olympic title? Can Molly Huddle make up for last year's World Championship heartbreak ands snag a medal? Can Emily Infeld replicate her surprise bronze medal from Beijing? We'll have all the answers before noon on Day 1.
We can't wait. Just 95 minutes after the first competitor steps on the Rio track, we are going to have an unreal final.
Race Time: 10:10 am ET Friday morning
2015 Worlds Results
1. Vivian Cheruiyot, Kenya 31:41.31
2. Gelete Burka, Ethiopia 31:41.77
3. Emily Infeld, USA 31:43.49
4. Molly Huddle, USA 31:43.58
5. Sally Kipyego, Kenya 31:44.42
2016's Fastest performers (among women entered)
1. Almaz Ayana, Ethiopia 30:07.00
2. Alice Aprot, Kenya 30:26.94
3. Gelete Burka, Ethiopia 30:28.47
4. Tirunesh Dibaba, Ethiopia 30:28.53
5. Alia Saeed Mohammed, UAE 31:10.25
Article continues below player
The Battle For Gold
Even though the Olympic final will be just the second 10,000 of of Almay Ayana's life and even though Tirunesh Dibaba has lost just one 10,000 in her life, Almaz Ayana is the the favorite in this one. Ayana's dominance of the 5,000 is well-known. Last year, she ran 14:14 in Shanghai (#4 all-time) before crushing Genzebe Dibaba at Worlds, a woman widely viewed as invincible by the track cognoscenti. Ayana's brilliance cannot be understated: you can make a strong argument that Ayana's run in Beijing was the greatest 5,000 performance in history. Her 14:26 winning time sliced 12 seconds off Tirunesh Dibaba's championship record; not bad when you consider Ayana was on 15:17 pace through 2k. She absolutely murdered the field over the final 3k (her 8:19 split would put her 6th on the all-time 3k list, behind only Genzebe Dibaba and five suspicious Chinese women), winning by a comical 18 seconds. Only three other women even broke 15:00.
Ayana has kept rolling into 2016. Here's what she's done in her four races (all victories):
| | | | | | |
| --- | --- | --- | --- | --- | --- |
| Date | Race | Distance | Time | Margin of Victory | Comment |
| May 6 | Doha DL | 3k | 8:23.11 | 3.25 secs | World leader |
| May 22 | Rabat DL | 5k | 14:16.31 | 13.19 secs | #6 all-time |
| June 2 | Rome DL | 5k | 14:12.59 | 19.36 secs | #2 all-time |
| June 29 | Ethiopian Oly. Trials | 10k | 30:07.00 | 21.47 secs | #8 all-time |
There was a little uncertainty about how Ayana would take to the 10,000, but given her front-running style, she looked to have a bright future at the longer event and proved it by running the eighth-fastest 10,000 of all time at the Ethiopian Olympic Trials in Hengelo on June 29, crushing 2015 Worlds silver medallist Gelete Burka (who is in this race) and handing two-time defending Olympic champion Tirunesh Dibaba her first-ever defeat at 10,000. Both Burka and Dibaba wound up making the team comfortably (they crossed the line together in 30:28, eight seconds ahead of fourth placer Netsanet Gudeta), so they didn't have an incentive to go with Ayana's furious pace. 30:28 is obviously very fast, but getting to 30:0x or faster — what it would take to defeat Ayana — is another level entirely. Dibaba could do it in her prime, as she ran 29:54 to set the Olympic record in the heat of Beijing. But that was eight years ago. She hasn't run faster than 30:20 since (though Dibaba could have gone faster given many of those races were championship finals that she won).
Dibaba remains formidable, and she's been running well this year. In addition to that 30:28 in Hengelo, she ran 31:16 on the roads on May 22 to win the Great Manchester 10k and more recently clocked 14:41 for 5,000 in Belgium on July 9, beating out 2013 Worlds 10k bronze medallist Belaynesh Oljira by nine seconds. Clearly, she is fit. But she missed TWO YEARS of racing from May 2014 to May 2016, giving birth to a son in between. Can she possible return to Olympic-champion level that quickly?
Well as a matter of fact, Dibaba has done something similar before. From August 13, 2010 to December 31, 2011 (16 months), Dibaba was injured and didn't race at all. Yet she came back with a vengeance in 2012 and won her second Olympic gold medal. She may be four years older, but she's still only 31 years old. Molly Huddle is 10 months older than she is, and Huddle is still in her prime.
As the greatest 10,000 runner of all time, Dibaba won't go down without a fight, and you can expect a good one. Ayana has thrived by pushing the pace, grinding even her most accomplished foes into submission. Dibaba, meanwhile, relies on her deadly kick. In London, she moved with just over 500 meters to go and wound up winning by six seconds in 30:20. Her 62.08 final lap could have been faster if anyone was chasing her. The next year in Moscow, Dibaba's epmloyed the same strategy, and though her margin of victory was narrower (she ran 30:43 to win by two seconds), her last lap was much faster — a blazing 59.98. In the past, even a superhuman effort hasn't been enough to dull Dibaba's kick. At the 2008 Olympics, drug cheat Elvan Abeylegesse of Turkey set a grueling pace and ran 29:56, becoming just the third woman in history to break 30:00. But even that didn't drop Dibaba, who became the second woman under 30:00, winning the race in 29:54.
So you've got an irresistible force against an immovable object — a woman who can't be dropped against a woman that nobody can hang onto. The question is, how close is the Dibaba of 2016 to the 2008 and 2012 version? The answer will determine the outcome. If Dibaba's still there at the bell, expect her kick to win out. If not…well, the outcome should be clear by that point.
Wait, What About the Kenyans?
Kenya has its own version of the Dibaba-Ayana showdown in the form of Vivian Cheruiyot against Alice Aprot. Cheruiyot is the greatest female Kenyan distance runner of all time on the track, with a pair of World Championships at both 5,000 and 10,000 meters and two Olympic medals. The 22-year-old Aprot, brother of 2010 World XC champ Joseph Ebuya, is playing the role of Ayana after breaking out with a 30:26 victory at the African Championships on June 25.
Both women are really, really good. Cheruiyot is the defending world champ, ran 14:35 earlier this year and crushed everyone at the Kenyan Olympic Trials in the 5,000 (a day after winning the 10,000). Just look at this result:
July 1 (Eldoret)
1. Vivian Cheruiyot, 15:01.60
2. Hellen Obiri, 15:13.45 (3:57/14:32 woman, 2012 World Indoor 3k champ)
3. Mercy Cherono, 15:25.51 (14:33 woman; 5th, 2nd, 5th at last 3 World Champs in 5k)
4. Janet Kisa, 15:41.03 (14:38 pb, 6th at Worlds last year)
The problem is, as good as Cheruiyot has been, she's yet to prove she can beat Dibaba in a 10k: both of her 10k world titles came when Dibaba was absent, and when the two did meet in the 10k in London four years ago, Dibaba won handily. Cheruiyot is running well this year, but she's been beaten twice and was only the third Kenyan finisher at the Pre Classic 5,000 (Obiri and Viola Kibiwot both beat her). Her PRs (14:20/30:30) are also slower than those of Ayana (14:12/30:07) and Dibaba (14:11/29:54). An Olympic gold is the one thing missing from Cheruiyot's resume, but can she beat the Ethiopians?
If a Kenyan is going to win gold, the best bet may be Alice Aprot. Yes, Cheruiyot is clearly the more accomplished runner, but what Aprot lacks in experience, she makes up for in potential. Running a solo 30:26, as she did at the African Champs in Durban in June, shows Aprot has serious talent. She hasn't raced since then and has won all four of her career 10,000's on the track. It's more likely that Cheruiyot beats her on Friday, but it will take something truly special to conquer the Ethiopians. Aprot brings more uncertainty, but it's exactly that uncertainty that makes her dangerous. Could she run 30:10? 30:00? 29:55? Nobody knows her ceiling.
Wait, What About the Americans?
There are five women with a realistic shot to medal: Ayana, Dibaba, Cheruiyot, Aprot and last year's World Champs runner-up, Geleta Burka. They're the only women to have broken 30:30 in the past three years, and that's been the magic number recently. Over the past four Olympics, no one has run slower than 30:30 and medalled.
What It's Taken To Medal in the Women's 10,000 at the Last Four Olympics
2012: 30:30
2008: 30:22
2004: 30:26
2000: 30:22

That's a problem for Americans Molly Huddle, Emily Infeld and Marielle Hall. In the history of American distance running, only one woman, Shalane Flanagan, has broken 30:30. Heck Flanagan is the only woman to have come within 17 seconds of 30:30. The good news is that that when Flanagan did break 30:30, running 30:22 in Beijing in 2008, she was rewarded with an Olympic medal. The bad news? Huddle, #2 on the list, has a best of 30:47; Hall (31:37) and Infeld (31:38) are even further back.
"Wait a minute," you might be saying, "didn't Infeld and Huddle go 3-4 at Worlds last year?"
Yes, they did, with Infeld famously nipping Huddle at the line for bronze after Huddle let up early: LRC Agony & Ecstasy in the Women's 10,000: Molly Huddle Gives the Bronze Away to Emily Infeld as Vivian Cheruiyot Wins Gold Once Again. But last year's field was MUCH weaker than the one they'll face in Rio. Ayana wasn't in the race. Neither was Dibaba or Aprot. As soon as the race was over in Beijing, Huddle knew she had missed her chance.
"I blew it, pretty much," Huddle said. "That kind of race doesn't come around a lot and the Olympics are usually really fast from the gun, so, I'm old, so I'm probably not going to get another one of those. It's frustrating…That race was an opportunity for someone to medal who will probably not get that chance again."
And even after her commanding Trials victory last month, Huddle holds the same belief.
"Having seen some of the Ethiopian 10k results and the Kenyan results, I think to medal you need to be in 30:20 shape which is a huge order," Huddle said. "That's the American record…I could have a great day and finish eighth."
Huddle is right (well at least in spirit, we don't think she'll finish 8th if she has a great day but she can definitely run the race of her life and not medal).
This is not intended as a knock on the Americans. Huddle will go down as one of the greatest Americans ever and Infeld deserves major props not just for her medal last year but for coming back from a stress fracture this spring to make the Olympic team in her first outdoor race. Hall has exceeded expectations in her first year as a 10,000 runner. But last year was the perfect combination of the Americans being in outstanding shape and some of the top Africans skipping the meet. That's not the case in 2016. If it takes 30:30 to medal and all you're capable of is 30:40, there's no set of tactics in the world that will allow you to bridge that gap. If the race goes slow, as it did last year, that obviously helps the Americans. But with Ayana in the field, that's unlikely to happen.
Barring a blowup, it's unlikely Huddle or Infeld defeats one of the five medal contenders (though they were less than two seconds back of Burka at Worlds last year). Infeld's Bowerman Track Club teammate Betsy Saina is good, but beatable over 10,000 (though she's 2-0 against Huddle this year, both 5,000's). Turkey's Kenyan-born European champ Yasemin Can (14:37 5,000 pb) will also be tough. If Infeld or Huddle can finish in the top five, that's a great day; sixth through ninth is still respectable. Top 10 would be very good for Hall, who isn't quite on their level yet.
LRC Prediction: We view this as similar to what's happened in the men's 10,000 in recent years. In 2004 in Athens, Haile Gebrselassie was trying to become the first man to win three straight Olympic 10,000 titles but lost to the next big thing — Kenenisa Bekele. Eight years later in London, Bekele was trying to do the same thing but lost to the next big thing — Mo Farah. This time it's Dibaba going for three straight, but once again the next big thing, Ayana, is standing in her way. Ayana's time has come. She's your Olympic champion.
Does an American medal? Let us start by making one thing clear. If anyone medals, we're certain it will be Huddle. The betting websites have Huddle at 20-1 to medal. We think her odds of medalling are certainly better than that.
How could it happen? Aprot is very inexperienced, so if the pace is hot, maybe it's too hot and she craters in the warm conditions (we think it will be low 70s). Maybe Dibaba, a double Olympic champion, goes for broke and packs it in after getting dropped by Ayana. If something like that happens, Huddle could sneak a bronze as coach Ray Treacy said he expects for Huddle be in something close to American record shape. In the end, we think a medal doesn't happen for Huddle but would love to be proven wrong. This field is so good we think an American record (30:22.22) is more likely than a medal for Huddle.
Talk about this great race on our world famous fan forum / messageboard: MB: The Olympics are fast approaching and the action will kick off in fine form with a SPECTACULAR women's 10,000 final
[gravityform action="

polls

" id="426″ mode="

poll

" cookie="1 month" show_results_link="false" display_results="true" percentages="true" counts="false" ajax="true"]
[gravityform action="

polls

" id="427″ mode="

poll

" cookie="1 month" show_results_link="false" display_results="true" percentages="true" counts="false" ajax="true"]