Men's 1500 Heats: The Favorites Cruise as All Three Americans Make Thurday's Semifinals, Elijah Manangoi Picks Up an Injury, Souleiman Says He's Clean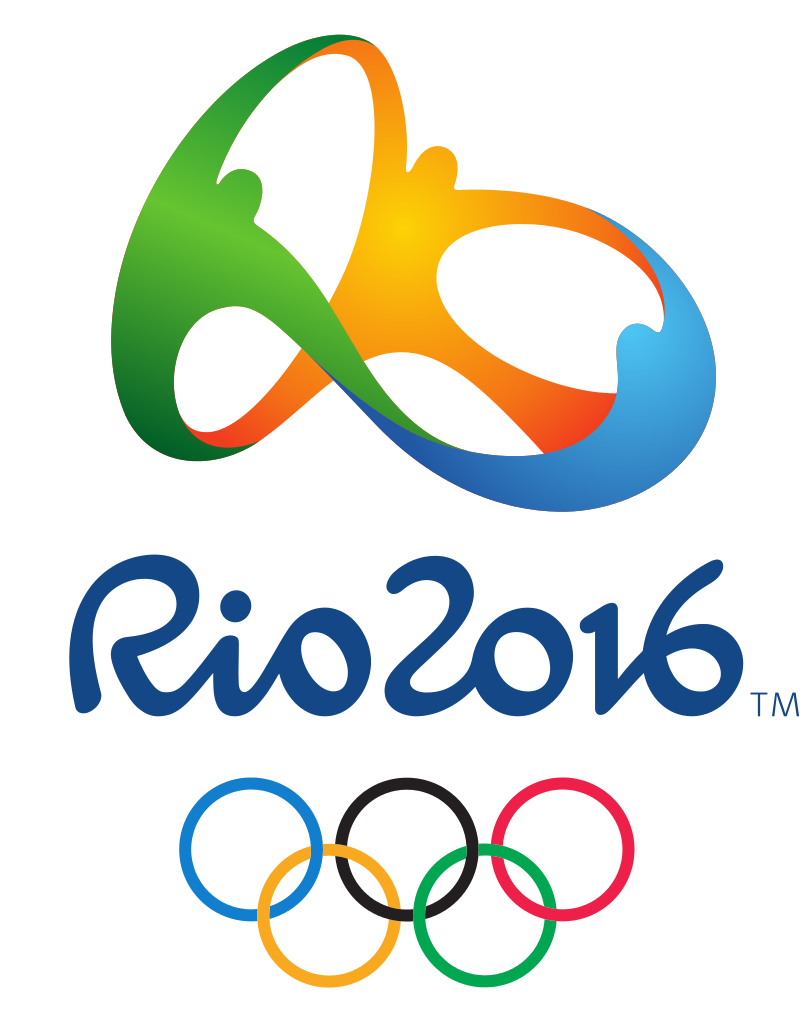 August 12, 2016 to August 21, 2016
by LetsRun.com
August 16, 2016
RIO DE JANEIRO — To say that the men's 1500 went according to form would be an understatement. Of the 20 fastest entrants into the 42 person field, 17 of them made Thursday's 24 man semi-final. Of the three that didn't make it, one didn't run, one was injured in the middle of the race and didn't finish and the third initially did qualify but was DQd for shoving his way through a non-opening in the final 50.
Here is how the 20 fastest seeds fared.
| | | | | |
| --- | --- | --- | --- | --- |
| Rank | ATHLETE | COUNTRY | SB 2016 | Result |
| 1 | Asbel KIPROP | | 03:29.33 | Won heat #1 |
| 2 | Ronald KWEMOI | | 03:30.49 | 2nd in heat #3 in 2nd fastest time of day |
| 3 | Elijah Motonei MANANGOI | | 03:31.19 | Led heat #2 for virtually whole time, finished 2nd |
| 4 | Taoufik MAKHLOUFI | | 03:31.35 | Came on late to win heat #2 |
| 5 | Abdalaati IGUIDER | | 03:31.54 | 3rd in heat #3 in 3rd fastest time of day |
| 6 | Ayanleh SOULEIMAN | | 03:31.68 | 3rd in heat #1 |
| 7 | Ryan GREGSON | | 03:32.13 | Moved up late to finish 2nd in heat #1 |
| 8 | Jakub HOLUŠA | | 03:33.36 | Winner of heat #3 in fastest time of the day |
| 9 | Charlie GRICE | | 03:33.60 | Placed in semis after DQ |
| 10 | Filip INGEBRIGTSEN | | 03:33.72 | Would have made it but was DQd after blatant foul |
| 11 | Dawit WOLDE | | 03:33.98 | Time qualifier in heat #3 |
| 12 | Matthew CENTROWITZ | | 03:34.09 | Looked great in heat #4, auto qualifier |
| 13 | Charles PHILIBERT-THIBOUTOT | | 03:34.24 | Made semis as final time qualifier |
| 14 | Nicholas WILLIS | | 03:34.29 | Auto qualifeir in heat #3, 6th best time on day |
| 15 | Abdi Waiss MOUHYADIN | | 03:34.55 | Injured DNF |
| 16 | Henrik INGEBRIGTSEN | | 03:34.57 | Auto qualifier in heat #3 |
| 17 | Aman WOTE | | 03:34.58 | DNS |
| 18 | Robby ANDREWS | | 03:34.88 | Auto qualiifer |
| 19 | Fouad ELKAAM | | 03:34.96 | Auto qualifier in heat #1 |
| 20 | Ben BLANKENSHIP | | 03:35.02 | Time qualifier in heat #3 |
Article continues below player
All three Americans lived to see another day. Olympic Trials champion Matthew Centrowitz was tactically brilliant as usual in heat #1, up front throughout until letting off the gas in the final strides as an easy auto qualifier. 2008 champ Asbel Kiprop was in this heat and used totally different tactics – he ran in the back until a lap to go.
Robby Andrews looked great in doing what he so often does – coming from behind in heat #2. 11th at the bell, Andrews didn't wait until late this time as he'd already moved into the top 6 (6 auto qualifiers + 6 time qualifiers advanced) by 200 to go and cruised into the final. The only American who looked shaky was US third-placer Ben Blankenship who didn't have the wheels in the final 100 of heat #3 to secure an auto qualifying spot. But Blankenship said the guys in heat 3 talked before hand and knew if it was a 3:38 race, twelve of them would advance so he was not worried coming down the homestretch.
It's worth pointing out that 800 runners Ayanleh Souleiman and reigning Olympic 1500 champ Taoufik Makhloufi both showed up this morning and advanced with ease. Makhloufi had less than 12 hours recovery from last night's 800 final where he won silver but he advanced with ease by winning heat #2.
The biggest drama in the results came in heat #2. Heat #2 was by far of the slowest heats. When you go out in 65.97 and 2:11.67, there is almost bound to be an issue as it's going to be tight at the finish. Coming off the final turn, 10 guys were still in contention for the 6 qualifying spots. European champ Filip Ingebrigtsen was 8th on the outside of lane one. Instead of going wide, he decided to go inside but found the rail blocked by Ethiopia's Mekonnen Gebrmedhin so he then popped back out to the outside of lane 1 but had nowhere to go even though he was full of run. There was a wall of runners in front of him and he just shoved his way through between German Homiyu Tesfaye and Brit Charlie Grice.
After a protest, Ingebrigtsen was rightly DQd. What surprised us was they then only Grice into the semifinals. Yes, Grice was impacted more by the contact but Tesfaye missed auto qualifying by just .05. If you are going to put one in the semis, it seems like you should put both and then run two 13 person semis instead of having a 25-person semi.
Screenshots of the push at the bottom of the article.
Manangoi Picks Up an Injury
Young Kenyan phenom, Elijah Manangoi, qualified with ease in heat #2 as the second finisher, but afterwards in the mixed zone said he was "not good." He was pretty dejected and pointed at the back of his right hamstring. He indicated he was pushed and a replay show he had contact with Makhloufi in the final 200. He was able to run and qualify for the semis, but in the mixed zone was dejected and clearly thought his leg had an injury that might limit him. He had his shoes off and flapped one of them towards the ground indicating he had "to run like this." We weren't sure if he meant his show had come loose (it didn't look so in replays) or if his stride was somewhat impacted but his health should be a major thing to watch in tomorrow's semifinals.
Robby Andrews has had fun at the Olympics, but now it's time to race
Andrews has been here since the opening ceremony on August 5 and during his time in Rio has taken in some track and field, a handball game and a Team USA basketball game. He joked that Kevin Durant returned the favor this morning and was screaming for him from the stands (though we can't confirm Durant wasn't in the stands, he was likely elsewhere as the U.S. prepares to play Japan tonight in the men's basketball quarterfinals.
After almost two weeks in Brazil, though, Andrews was itching to race and looked fantastic in advancing to the semifinals without much trouble.
Ben Blankenship had the roughest go of it out of the three Americans, but he's still moving on to the semifinals
After the first two heats were won in 3:38 and 3:46, there was some talk among the runners in Blankenship's heat about making it fast and though the early pace wasn't incredibly quick (2:00.28 at 800), they picked it up enough at the end to produce four of the six time qualifiers. Blankenship called his race "ugly" but eased up toward the end knowing that they were moving fast enough at the end of the race. He also said that his legs felt a bit heavy, but that was the case at the start of USAs as well and he fared just fine there.
Blankenship arrived in Rio later a week later than Andrews — he came in last Thursday — and has been solely focused on running.
"Just business, hopefully pleasure later," Blankenship said.
Nick Willis, Asbel Kiprop, and Matt Centrowitz All About Business
Willis, Kiprop and Centrowitz all have Olympic medals and all three were very quick through the mixed zone. Kiprop and Willis did not stop at all, but Kiprop gave a thumbs up and Willis a smile indicating all is well. Centro stopped briefly to give quotes to USATF, and all three know the biggest business starts tomorrow.
Ronald Kwemoi Experiments With Tactics
Kwemoi is running his first global championships and he said in Swahili that he was experimented with different tactics here seeing what it was like to run in the back. Kwemoi is a huge talent (he beat Kiprop in Monaco this year) but has never run in a World Champs, so figuring out tactics isn't a bad thing to do.
Souleiman Reiterates He's Clean
Ayanleh Souleiman is coached by Jama Aden, who was arrested by Spanish police earlier this summer when they raided a hotel and reportedly found EPO at the hotel that Aden, Souleiman, and others in Aden's group were staying at. Souleiman told us that he is clean, and that Aden's group is clean. Souleiman was totally focused on the 1500, and didn't mind the drug questions, but with English not being his first language, we didn't get a good understanding of who Souleiman thought the EPO belonged too. Souleiman is a big talent (former world 1500 indoor champ and 2013 world 800 bronze medallist). He didn't make the 800 final here, but said that his legs were just dead the final 200m in the 800 semis, but he is fit and ready to go in the 1500. He said Aden is coaching him via phone as he is not able to leave Spain but has been released from jail.
Results and screenshots of DQ Below
Heat 1 Kiprop Cruises
Heat 2: Andrews Advances, Manangoi Injured
Heat 3: 10 Guys Advance