Usain Bolt Becomes First Man to Win Three Olympic 100-Meter Titles, Runs 9.81 to Defeat Justin Gatlin (9.89) Again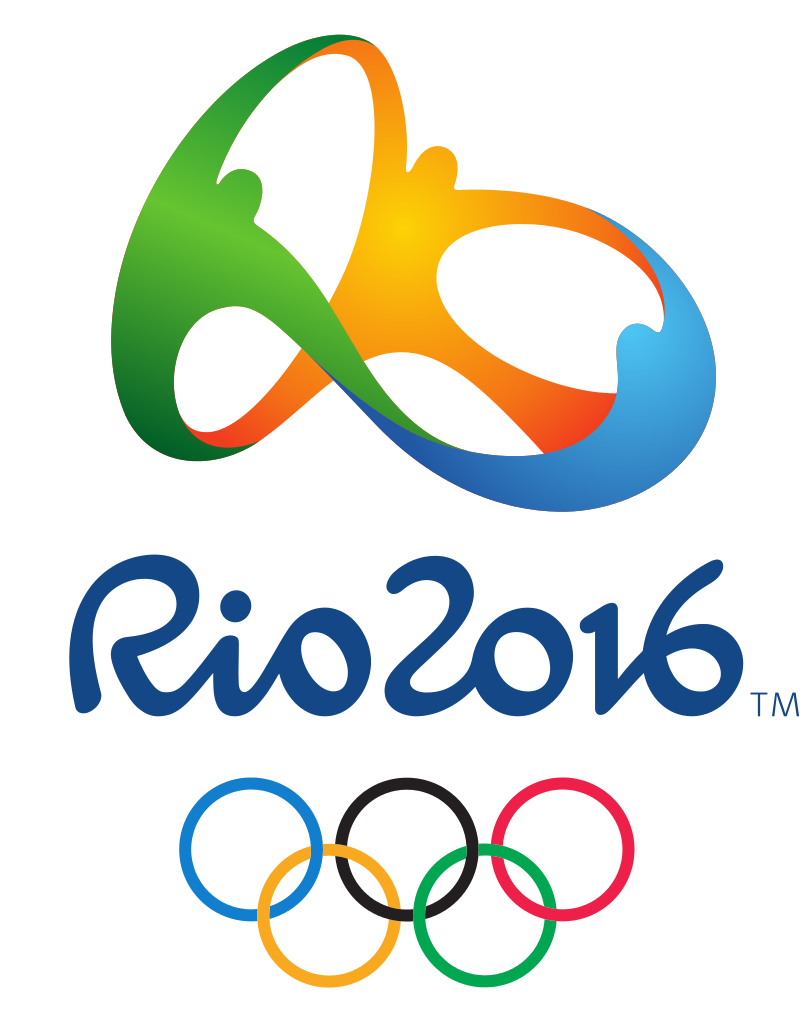 August 12, 2016 to August 21, 2016
By Jonathan Gault
August 14, 2016
RIO DE JANEIRO — The time may have been his slowest in a global championship final, but when the legend of Usain Bolt is unspooled by future generations, that detail will be overlooked, for the true measure of what the 29-year-old Bolt accomplished on a warm, humid night at Rio's Olympic stadium on Sunday lies not in the race, but in the dozens that came before it. Eight years ago in Beijing, Bolt won the marquee event of the Olympics, the men's 100-meter dash. That race began a winning streak the likes of which the sport of track and field has never seen before and will never see hence: 12 consecutive victories (and counting) in global championship finals that Bolt has finished (the addition of that last qualifier, of course, is the result of Bolt's false start in the 100 at the 2011 Worlds). Number 12 (18 including relays) was also Olympic 100-meter title number three for Bolt, a number no other man in history has reached, and though it doesn't impact the bottom line of his track and field career — he earned the title of the greatest sprinter in history years ago and was not going to lose that title no matter the outcome tonight — it furthered the argument that Bolt isn't just the best sprinter of all time, but the best athlete, in any sport.
Bolt was not brilliant by his standards on Sunday night, but he was good enough, running 9.81 to defeat 2004 Olympic champion Justin Gatlin (9.89), who came second behind Bolt for the third consecutive global championship. Canadian Andre De Grasse replicated his bronze from a year ago in Beijing to take third, using a well-timed lean to shave one-hundredth of a second from his PR to run 9.91 and edge 2012 Olympic silver medallist Yohan Blake (9.93) and South Africa's Akani Simbine (9.94). (Video of race here)
Article continues below player
After breezing through his semifinal in 9.86 seconds, Bolt, who set Olympic records in 2008 (9.69) and 2012 (9.63) looked primed for another blazing time in the final. But Bolt hasn't touched the 9.6's since his win in London four years ago, and the adjusted schedule, which left just 85 minutes between the first semifinal and the final on Sunday, did him no favors.
"[The short recovery time] did affect me a little bit," Bolt said. "My legs kind of felt dead at the start." He also called the 85 minute turnaround, "ridiculous" and "really stupid." (Editor's note: There was 2:25 between the 1st semi and the final in 2008 and 2:05 between the 1st semi and final in 2012; Bolt ran in the 2nd semi in all 3 years).
Bolt's start in the final was unremarkable, and though Gatlin was ahead early, he was unable to create enough separation from Bolt, who knew he had Gatlin once he started gaining on him at 50 meters. From there, Bolt's victory was a formality, as the greatest closer in history did his thing, blowing past Gatlin with 20 meters to go and finding the time to pound his chest as he crossed the finish line. Simbine looked as if he would steal an unexpected bronze, but De Grasse moved up extremely well in the late stages and dipped at the line to beat Simbine and Blake out for bronze. Blake's 9.93 was his best time in nearly 4 years as he's battled back from hamstring surgery.
"This is what I came here for. It wasn't perfect execution but I got it done. I told you guys that it wasn't going to be like last season when it pretty much was a dogfight. I was in much better shape and I felt better so I knew I was going to do much better. It wasn't the best start but I knew all I had to do was keep my composure and execute," Bolt said of his workmanlike performance.
Gatlin, who was booed loudly as he was introduced before the final, once again could not produce his best on the biggest stage and wound up second in 9.89 seconds, .09 behind the time he ran to win the U.S. Olympic Trials a month ago. Gatlin's silver was historic in its own right. At 34, he surpassed Linford Christie as the oldest man to medal in the 100, and he now owns a 100m gold (2004), silver (2016) and bronze (2012) at the Olympic Games. If not for Bolt, Gatlin would have three world titles, two Olympic crowns and an extremely strong case as the greatest sprinter of all time. But when you're that good, second is a disappointment, and for the third time in four years, Gatlin leaves a global championship 100-meter final unable to solve the problem of Usain Bolt.
Gatlin was far more reserved on the start line of the final than usual, displaying little emotion in a moment where he can usually be seen making an adrenaline-filled gesture for the camera.
"My whole issue was over a decade ago," Gatlin said, referring to the four-year drug suspension that brought about the boos. "I've been back in track and field for over six years. I can understand people want to see a rivalry between me and Usain…[But] people who were booing, they don't even know me."
Aside from Gatlin, it was a night to forget for the other Americans. Marvin Bracy was was just sixth in his semifinal in 10.08 and failed to advance, while Travyon Bromell, after coming up big at Worlds last year (bronze) and World Indoors in March (60-meter gold) faltered in the biggest race of his life to date and finished last in the final in 10.06 seconds, after being the final qualifier for the final.
De Grasse suffered no such fate, and for the second year in a row produced a personal best to earn the bronze in a global final. The 21-year-old Canadian started slowly this year, his first as a professional, losing three of his first four pro meets. After his 10.05 eighth-place showing at the Prefontaine Classic in May, few would have picked De Grasse to wind up on the Olympic podium and his $11 million deal with Puma was looking as if it may have been a bad investment. But those early returns were just that — early — and even though De Grasse only broke 10.00 once this year before tonight, he entered the Olympics with four straight 100-meter wins, including a Diamond League in Oslo, a duel with Asafa Powell in Houston and a second consecutive Canadian championship.