The First Olympic Relay Race With One Team? USA Women Drop the Baton in 4×100 Qualifying After Colliding With Brazil But Successfully Protest and US Will Re-Run Race at 6 pm ET
August 12, 2016 to August 21, 2016
Tonight, you have to turn on the tv at 7 pm ET as the US will race itself in a re-run of the 4 x 100.
Join Our Supporters Club To Keep Reading
Sign up today to get 25% off and a free t-shirt.
By LetsRun.com
August 18, 2016
RIO DE JANEIRO — Once again, disaster struck for the United States in the 4×100-meter relay. In this morning's women's 4×100 qualifying round, the Americans dropped the baton during the second exchange between Allyson Felix and English Gardner. As Felix approached the exchange zone in lane 2, she made contact with Brazil's third leg, Kauiza Venancio as Venancio left her stance in lane 3. Felix did not leave her lane, while Venancio's arm did appear to swing into Felix's lane and initiate contact. That threw off Felix's momentum and she could not reach Gardner with the stick, eventually tossing it toward Gardner out of desperation. The baton fell to the ground in lane 4; at Felix's request, Gardner eventually picked it up and the U.S. ran the final two legs, crossing the finish line in just under 2 minutes in last place. Germany won the heat in 42.18 seconds.
"I just felt contacted (from the Brazilian runner). It tripped me up," said Felix to NBC's Lewis Johnson after the race. "It just knocked me off. I mean I was tripping but I was just trying to still get it off but I couldn't."
Article continues below player
"I just know that is something is protestable that you have to finish. So you just try to finish it out. "
Felix's decision to have Gardner pick up the baton and finish the race proved to be a smart one as the US's protest was successful as shown by the following tweets. (Editor's note: The race time was changed to 6 pm ET. The US has raced by itself and qualified with the fastest time of the day).
Jury of Appeal Decision

There will be a re-run for the USA at 8pm local time.

Obstructed at second exchange pic.twitter.com/leFPceLTTc

— World Athletics (@WorldAthletics) August 18, 2016
The US will have to run faster than China's 42.70 from the heats. https://t.co/CRiM6H0UnG

— World Athletics (@WorldAthletics) August 18, 2016
Yes, you read that right. The US will run by themselves at 7 pm ET and if they beat China's 42.70 time, they will be in the final. Initially, Brazil, Kazakhstan and the United States were all disqualified. The US couldn't simply be placed in the final as there are only 8 lanes on the track so you can't have a 9 team final without running it in sections.
Results and screenshots below. Talk about this amazing race on our messageboard:
Heat 2 Results
Heat 1 Results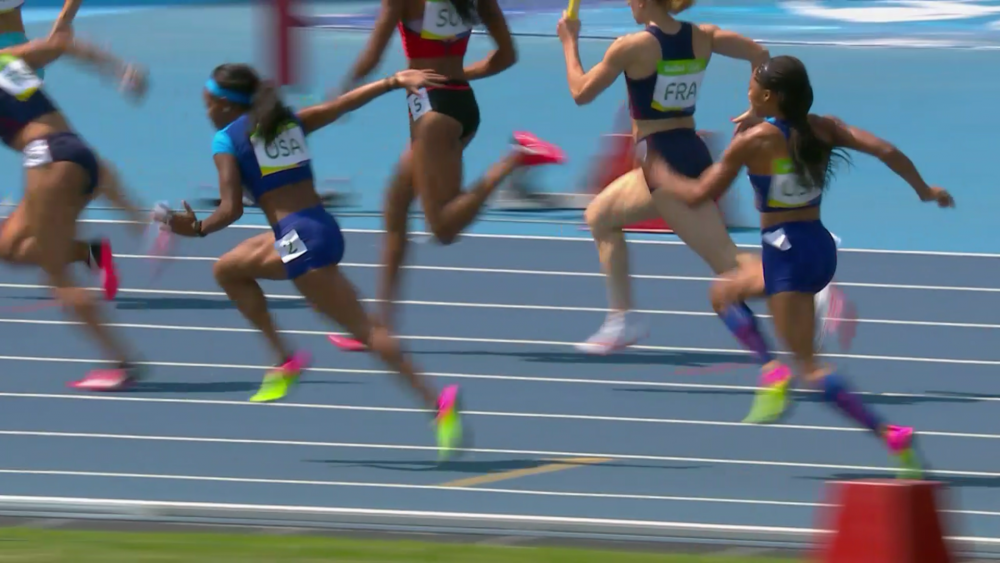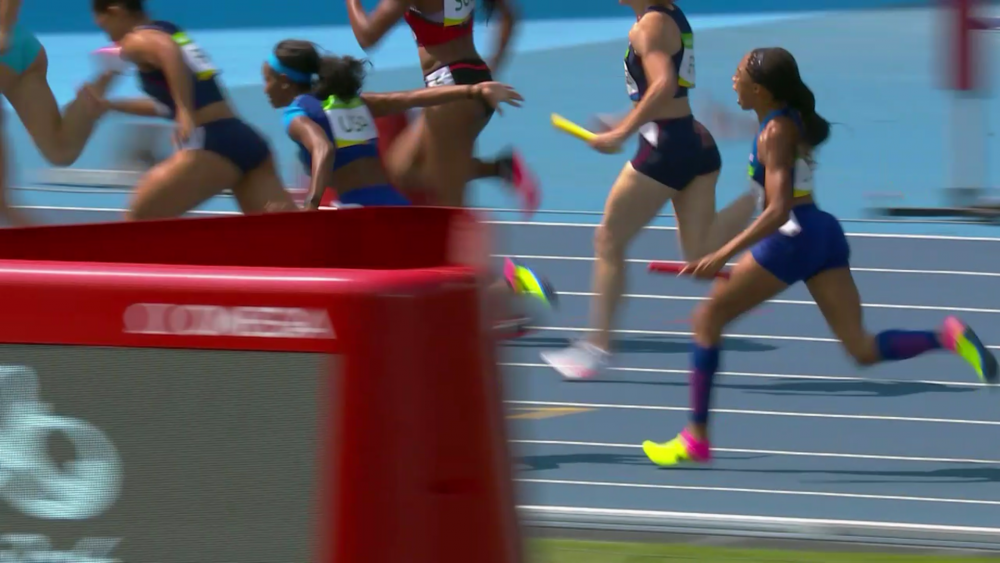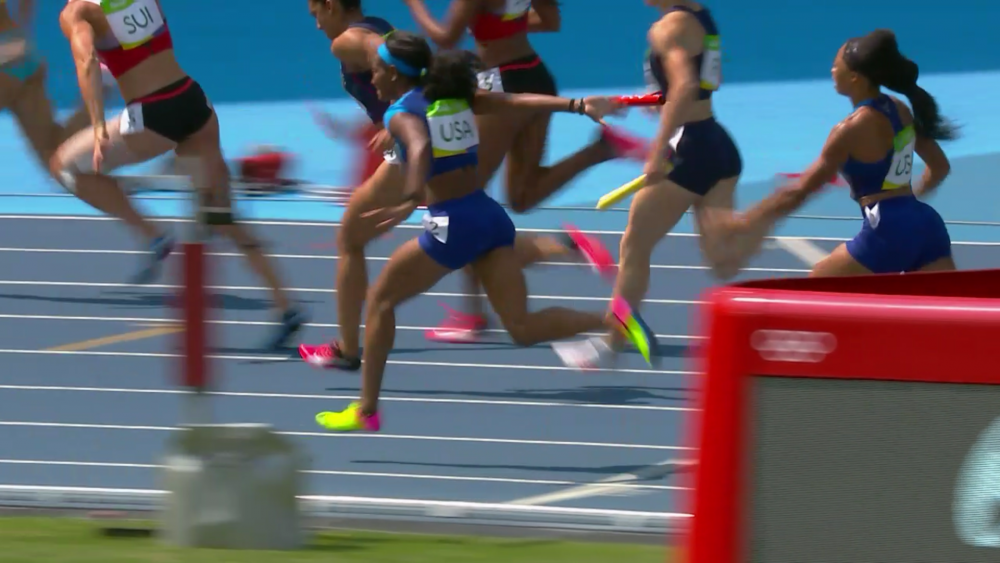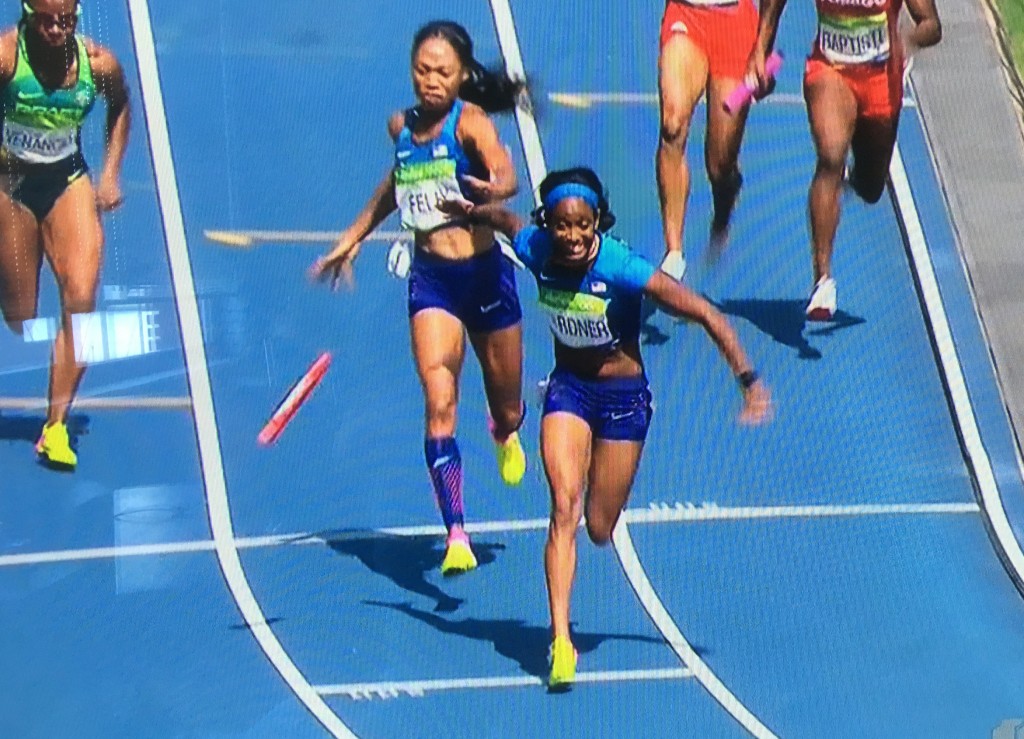 Felix says she felt contact and U.S. finished the race so that they could appeal if they wanted to. pic.twitter.com/8jinwV53Kq

— Nick Zaccardi (@nzaccardi) August 18, 2016