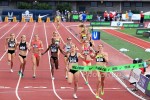 Brenda Martinez is doubling back from the 800. Morgan Uceny is the defending Trials champ. Cory McGee made the World Indoors team. Which one will step up? And how will 4:07 HS junior Kate Murphy fare against the pros?
Coburn remains the queen of the steeple in the US but Courtney Frerichs (9:20.92) and Colleen Quigley (9:21.29) both came up big and PR'd in the most important race of their lives to punch their tickets to Rio.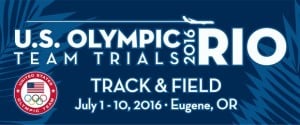 Eugene, OR
July 1, 2016 to July 10, 2016
The 2016 US Outdoor Track and Field championships are officially known as the 2016 Olympic Team Trials – Track and Field. *Qualifying Standards *Meet Website *Schedule *Tickets
Outside Letsrun
No outside links found.