USATF Releases Qualifying Standards For 2016 OIympic Track And Field Trials – And Leaves Open The Possibility For Yet Another Controversy At The Trials
by LetsRun.com
December 16, 2015
Today, USATF released the qualifying standards for the 2016 US Olympic Track and Field Trials, which will be held in Eugene, Oregon, from July 1 – July 10, 2016.
The standards are as follows.
Article continues below player.
Standards – 2016 U.S. Olympic Team Trials – Track & Field
Men
Women
Automatic
Field Size & Rounds
Event
Automatic
Field Size & Rounds

10.16

(32–3)
100m

11.32

(32-3)

20.50

(30–3)
200m

23.20

(30-3)

45.40

(28–3)
400m

52.20

(28-3)

1:46.00

(32–3)
800m
2:03.00
(32-3)
3:38.00
(30–3)
1500m
4:09.50
(30-3)
13:28.0
(24–2)
5000m
15:25.00
(24-2)
28:15.0
(24–1)
10k
32:25.00
(24-1)

1:36:00

(15–1)
20k RW

1:48:00

(15-1)

5:15:00

(15–1)
50k RW
 NA
NA
 13.52
(32–3)
110m/100m Hurdles

13.00

(32-3)
 49.50
(28–3)
400m Hurdles
56.95
(28-3)
08:32.0
(24–2)
3000m SC
09:53.0
(24-2)
2.28m/7-5.75
(24–2)
High Jump
1.85m/6-0.75
(24-2)
5.65m/18-6.50
(24–2)
Pole Vault
4.40m/14-5.25
(24-2)
8.05m/26-5
(24–2)
Long Jump
6.50m/21-4
(24-2)
16.66m/54-8
(24–2)
Triple Jump
13.40m/43-11.75
(24-2)

20.50m/67-3.25

(24–2)
Shot Put
17.60m/57-9
(24-2)
62.00m/203-5
(24–2)
Discus Throw
57.00m/187-0
(24-2)
72.00m/236-2
(24–2)
Hammer Throw
67.00m/219-9
(24-2)
77.00m/252-7
(24–2)
Javelin Throw
54.00m/177-2
(24-2)
7900
-18
Dec/Hept
5900
-18
(Note, a mile mark from 2016 can be used to qualify. The standards is 3:54.00 for the men and 4:28.43 for the women).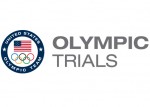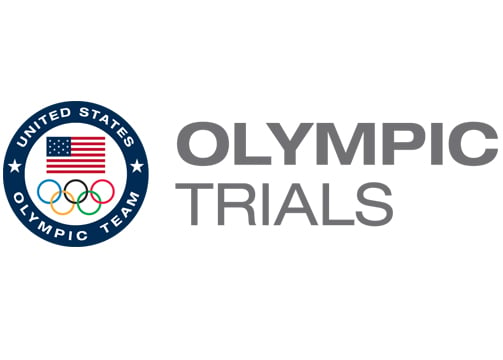 The marks in red indicate marks where the Olympic Trials standard is the same as the Olympic standard. USATF matched the Olympic standards in those events to avoid a potential arbitration/legal controversy that might arise if the Olympic Trials standards were tougher than the Olympic standards. If they were, such a situation might be viewed as a violation of the Ted Stevens Olympic and Amateur Sports Act. In 2012, USATF's Olympic Trials standards page stated, "Due to recent arbitration, USATF may have no 'Automatic' standard that is superior to the Olympic 'A' standard." More info on the Ted Stevens requirements can be found here.
Because of this matching, it seems very likely that there will be some events where there are more competitors than the field size listed above. For example, by our count, there are already 33 men who have hit the Automatic standard in the men's 100 and the field size is listed as 32.
So let us make a few points clear.
If an athlete hits the automatic standard, they are in the Trials no matter what.
If you don't hit the automatic standard, you still might get into the Trials as USATF might go down the descending order list to hit the field size.The USATF website says the following about the field size:
For each event, the approximate field size (not the minimum) and number of rounds are shown. Also shown are the Automatic standards that will be used for the 2016 U.S. Olympic Trials.
All verified entries who have met the "Automatic" standard within the prescribed period and at a bona fide meet (see guidelines below), shall be qualified to participate in the U.S. Olympic Trials. Additional verified entries from the rank order list of those who have entered and declared shall be invited to participate in the Trials in order to fill the field in an event(s) where there are an insufficient number of athletes with the "Automatic" standard. An invitation will be extended to these additional persons based on verified entries in their performance rank order.
Given the fact that at the last two Olympic Trials there have been huge controversies as to who gets in and doesn't get into the Trials (example from 2012 here, example from 2008 here), we reached out to USATF this afternoon for confirmation that they would indeed 'fill the fields' to the number listed in the table above. Their response certainly wasn't we were hoping for. USATF's communications head Jill Geer emailed us back and said, "The field size is a guideline and the sport chairs have the option to fill it out to that field size if they wish."
We don't know what to say about that other than, "That's ridiculous." USATF should just state right now they will or won't fill the fields. If you want to avoid controversy, leave nothing open to interpretation. But instead of being clear, USATF's website uses the phrase 'approximate field size'. Imagine the furor if they fill the fields in some events but not others. We urge USATF to get ahead of this now so we don't have a huge controversy next summer.
3. We see no good reason for USATF not to accept all automatic qualifiers, and then, in events where the field size has not been hit, fill the fields off a descending order list to reach the field size in the table.
That would be very simple with no room for human error or favoritism for certain athletes.