Women's 3,000 Meter Steeplechase
Coburn remains the queen of the steeple in the US but Courtney Frerichs (9:20.92) and Colleen Quigley (9:21.29) both came up big and PR'd in the most important race of their lives to punch their tickets to Rio.
Rupp edged Brian Shrader by one-thousandth of a second for the final auto spot in heat 2 but in the end it didn't matter as Shrader made it easily on time. Evan Jager, Emma Coburn and the other big names all advanced easily.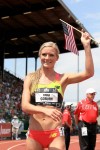 Barring an act of God, Coburn will be on the US team. The question is, who will be joining her on the plane to Rio?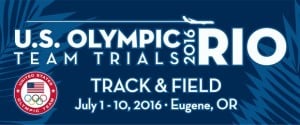 Eugene, OR
July 1, 2016 to July 10, 2016
The 2016 US Outdoor Track and Field championships are officially known as the 2016 Olympic Team Trials – Track and Field. *Qualifying Standards *Meet Website *Schedule *Tickets
Outside Letsrun
Higginson was 4th in 2012, 2nd in 2013 and 2014, but came up short this year.
On The Boards
Navigate
Photos
Race Results
Analysis
Event Recaps
Interviews
Event Previews
In The Past
Related Events