LRC Preview Another Great Men's 5,000 (Gebremeskel Vs. Alamirew) Plus Nijel Amos Returns Versus Mo Aman In The 800 Tell the family the July 4th cookout can wait as this meet is going to be great. Dejen Gebremeskel returns to the 5,000 after his stellar 26:51 to clash with Yenew Alamirew in an unofficial Ethiopian Trials race. Also 1:41 teenager Nijel Amos races the 800 for the first time in 2013. Americans Brandon Johnson, Ashley Higginson, Diego Estrada and four 1,500 women all race on the nation's BDay.

IAAF Preview: Tyson Gay In The 100, Sally Pearson In Hurdles, Montsho, Richardson Vs. Wilson, More

OTB: Switzerland 5000: Gebremeskal, Alimirew, and Gebrihiwet
*TADESSE 5000m in Lausanne tomorrow
Tuesday Nancy, France Action *Results
Distance News
Duane Solomon #2 All-Time 600 At Harry Jerome Classic In Canada *Results
LRC Analysis Duane Solomon Runs 1:13.28 600, 2nd Fastest In The World All-Time Solomon's coach and US 800m record holder Johnny Gray has the record at 1:12.81. We tell you what it's equal to for 800 (probably not as fast as you think) and remind you not to forget Kenya's John Kipkurgat, who once split 1:13.2 in an 800 race way back in 1974. Cas Loxsom was 2nd here in 1:14.84.
*Full Meet Recap Another notable performance was 1,500 7th placer Adam Palamar, who set a new Canadian junior record of 3:38.92 (he just finished his first year at University of Tulsa). Also, Ashton Eaton finished was 5th in the 400 (46.25).
*Full Results Nate Brannen won the 1,500 in 3:37.17 over Craig Miller (3:37.28) with a lot of other US/NCAA guys in the field. Joe Abbott won the 800 in 1:45.35 over Michael Rutt (1:45.90) and Charles Jock (1:46.56). Hilary Stellingwerff won the 1,500 in 4:07.51 over Sarah Bowman-Brown (4:09.25); Alexi Pappas 6th - (4:14.08). Canada's Melissa Bishop won the 800 in 2:00.67 over Laura Roesler (2:01.29) and Maggie Vessey (2:01.59); Geena Gall was 10th (2:04.37), Anne Kesselring 11th (2:05.14). Wallace Spearmon took the 200 in 20.19.
Jamaican Sprinters In The News
US Pro Distance News
The Guardian Podcast With Math Professor John D Barrow At The University Of Cambridge About How Understanding Of Math And Science Can Improve Sporting Performances
Bekele And Blake Out Of Worlds?
Other Non-Birmingham Weekend Action: Geoffrey Mutai Beats Wilson Kipsang Over 10k
International News: Coe Says It's OK To Have A Couple Of Beers If You Run 100 Miles/Week
Solomon Vs. Symmonds Highlights Edmonton *Results
State Of The Sport
US News: Teg Does The Marathon
6 - Just Found 2 More - Make That 8 - Interesting Reads
You Likely Didn't See This During USAs Toni Reavis Catches Up With Lukas V's Coach - 1984 Olympic 800 Champ Joaquim Cruz - As Cruz Talks About Verzbicas In Middle Of His 31:30 10k


Pros Marco Anzures And Fiancee Natasha LaBeaud Have Started 2nd Recess - A Fitness Group/Track Club For Kids In San Diego *2nd Recess Site


Recommended Read: Meet USATF's Rags-To-Riches Hero Matt Elliott - The Total Unknown Who Snagged Fourth In 1,500 Getting 4th was amazing but his life story sounds even better. He teaches K-3rd grade for kids who have all been "removed from their homes because of abuse, abandonment, neglect." A recommended read and his post-race tearful video interview is a must-watch as well.
*MB: Official good job Matt Elliott thread

Cute Story (Some Might Say TMI) Everything You Want To Know About The Ashton Eaton And Brianna Theisen Romance - First Kiss, Date, Etc. Their first kiss came at Pan Am juniors in Brazil. First date? Olive Garden when Eaton made a mix CD and bought roses.

Australia's Marathon Champ Scott Westcott Withdraws From Worlds As Aussies Won't Let Him Skip Part Of Camp So He Cam Help His Wife With His Three Kids Under The Age Of 6


Win At USAs Was Sweet Vindication For An Un-Sponsored Nicole Bush And Her Furman Elite Team New Balance is now offering a stipend.

Calabar High School Coach Michael Clarke Said He's "Honoured" To Be Jamaica's Health Coach For Moscow USATF should consider having high school coaches "coach" the US team instead of it having college coaches use it to pad their resumes after kissing up to USATF officials for years to get the "honor."

If Georgia State Student Gets 150,000 Re-Tweets, He Gets A Date With Lolo Jones
Forbes.com: Should Mary Cain Go Pro? We almost always say no, but in this case we say yes. She hasn't been on a HS team in ages.
UCF Sophomore Octavious Freeman Going Pro After Finishing Runner-Up In The 100 At US Champs As She Signs With Icon Management According to this article, a part of the reason she'll be passing up her remaining 2 years of eligibility is UCF coach Caryl Smith Gilbert is leaving for the University of Southern California.
*Who Is Actually On The US Worlds Team? Uncertainty In Some Events Will Last Until The Window Closes On July 20th As Athletes Chase Standards
*Coach John Drummond Thinks A Healthy Tyson Gay Can Win Championships Even Against Bolt Drummond: "You're now seeing the Tyson of 2007. You're seeing a mature, focused, committed guy who's been through a lot of issues and (injuries), one after the other. It can be heartbreaking, but he stayed the course and stayed focus. The end result is what we see right now."
*Rick Suhr Sees Yelena Isinbaeva As World Champs Favorite
*USTFCCCA Looks At 2013 Collegians' Performances At USAs An unexpected highlight had to be Ryan Hill making it in the 5k.
LRC Men's 5,000: Bernard Lagat Outkicks Galen Rupp To Win The Men's 1,500m 5,000m The men's 5,000m was extremely slow for a high school race until the final mile when it became very fast. It was set up perfectly for the 38-year-old former miler Bernard Lagat, who is healthy and with his speed in 2013, and national champion once again. NC State's Ryan Hill was the big surprise in 3rd. Recap/analysis/results/interviews.
OTB: A Hypothetical: What IF Lagat Is 27 And Galen Is 38?


LRC Women's 5,000: Jenny Simpson Gets The Win In Her First 5k In Two Years Over American Record Holder Molly Huddle, As Rowbury Guts It Out for 3rd Jenny Simpson was the 1,500m World Champion in 2011, but we don't think she's ever been running better as a pro at this time of year, than she is now as she won the 5,000m title over American record holder Molly Huddle. Miler Shannon Rowbury appeared cooked with 300m to go but had a furious final 200m to get 3rd.
OTB: Shannon Rowbury Deserves Huge Props For That 5k Today

LRC Sunday Photos
Saturday
Saturday Sprints/Field: Brianna Rollins Breaks Gail Devers' American Record, Lolo Jones Goes Home As 3 Women's American Records Set Rollins was just .05 off the world record. Michelle Carter broke the American record in the shot put and Amanda Bingson got the hammer on Day 3.
USATF Friday
Tyson Gay Is Back: 5 Years Since Last Crown, He Wins USATF 100m Crown Over Gatlin In 9.75 Gay overcame a bad start to defeat Justin Gatlin in a quick 9.75. Nice read by SI's Tim Layden. *Race Video

LRC Friday Photos

More Friday:
Non-USAs/Bolt News
Day 1 USA Coverage
LRC One For The Thumb: Galen Rupp Gets His 5th Consecutive US 10k Title After Ritz Shakes Up Race A resurgent Dathan Ritzenhein said he believed he was going to win the 10,000m title on Thursday night, but Galen Rupp tossed those beliefs aside as he won his 5th straight USATF title as Chris Derrick got third. Recap, results, analysis and post-race video interviews. *RRW *Full Race Video

Ritz: "I really believed I was going to win the race ..." He talks about getting faster, being better than Rupp and Farah at the longer stuff and the sub-27 bucket list.

LRC Thursday Photos (link fixed)
Friday Night: Women's 800: LRC Phoebe Wright Gets The Win, Ajee Wilson's Winning Streak Comes To An End And Gabrielle Anderson PRs Wright ran 2:00.85 as Wilson was 3rd (2:01.24).

Friday Night:
RRW/LRC Rabbits Falter, Kenenisa Bekele Outkicks Merga For 27:12 WinThe 13:18 first 5k never materialized. In the end, Bekele was better than everyone else over the last 200 but he's got some work to do to scare Mo Farah.
Men's International Mile: LRC James Magut Wins, No HS Sub-4 As Will Leer Gets Top American Honors, As Andrew Wheating Runs "Scared" It was a little windy and the times disappointed, but the post-race interviews with Leer, Wheating and Montoya certainly didn't as they were full of insight.

Men's National 1,500: LRC Men's National 1,500: Garrett Heath Wins, Chris Solinsky's Lacking Speed And Alan Webb Struggles But Is HappyGarrett Heath got the win, but our focus in what was basically the "C" heat was firmly on the two Olympians and American record holders (one former, one current) in Webb and Solinsky. Neither ran fast. Webb was next-to-last in 3:45, but even more stunning than that time was the fact that the famously impatient Webb, who is on his fourth coach in four years, was very upbeat afterwards. *Alan Webb Interview
2 Reviews & 1 Book Excerpt From John McDonnell: The Most Successful NCAA Coach In History
LRC Book Review By Former Hog Marlon Boykins: "Two Thumbs Up:" - "The book is full of insight into the hard-working, team-first ethos that made us such a successful." We had two people review the book, including the 1:47 man Boykins, who was at Arkansas at the pinnacle of its heyday. "It was a self-contained UBER-COMPETITIVE atmosphere ... the sprinters, jumpers and distance guys all trying to show which group reigned supreme ..."

Book Excerpt The Legendary Story Of The 1989 Penn Relays DMR, Where 4 Kids From Arkansas, Texas And Missouri Beat 4 African Olympians And The Olympic 1,500m Champ The 1989 Mount St. Mary's Penn Relays DMR team featured 4 African Olympians, including 1988 Olympic 1,500m champ Peter Rono. John McDonnell's Arkansas squad featured 4 kids from Texas, Missouri and Arkansas. A legendary motivational speech by McDonnell and Joe Falcon on the anchor made for one of the great upsets in Penn Relays history. Read all about it in this excerpt from the new John McDonnell biography.

LRC Review #2 John McDonnell D2 Coach Torrey Olson We had Olson, who has an MFA in creative writing, give his take. "It's got a lot to offer anyone interested in an incredibly sustained passion for the both the sport and the profession."
LRC Week That Was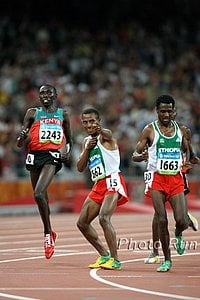 Week In Review: LRC How To Outkick Mo Farah, Kenenisa Bekele Deserves Better, Watch Out Mary Cain, LRC's Impact On The George Zimmerman Trial And Our Left-Wing Bias If you think USATF is good at screwing over runners, they've got nothing on the Ethiopian federation; we take a look at the tape and come up with a strategy to outkick Mo Farah, introduce you to Iceland's version of Mary Cain, reveal how LRC message boarders may have helped uncover perjury in the Zimmerman trial, and defend ourselves from being left-wing political hacks.

The Best Of LRC USAs Prediction Contest Recap: A Petroleum Engineer And Running Lifer Triumphs Our prediction contest winners highlight the best of LetsRun.com and this time is no different. Our $20,103 LRC USAs Contest winner was Jerry Yunker, a true lifer in the sport with a 2:29 marathon best who has been running with the same Sunday group for 28 years in a row. Impressive. Another Canadian tied Jerry atop the contest and our very own JK took home a top prize in the NCAA contest.
LetsThrow/Jump.com
US Admin News: 2024 Tulsa Games?
Post-Birmingham News
More News From The Weekend
*BBC Meet Recap *IAAF Meet Recap
LRC Mo Farah Wins A Thrilling 5,000m Over Alamirew And Gebrhiwet To Show Who Is Boss Track and field does not get much better than this. Packed house - check. Three best in the world battling the final 300m - check. Hometown hero re-emerging as the Worlds favorite - check. Mo Farah blastest a 1:51 final 800m for the win in a great race.
*Farah Says The Three Ethiopians Worked Together And Were Even "Talking Between Each Other" During The Race Talking about future races, he said, "They tried to race me on the last lap today. [Now] they know they don't want to leave it to the last lap. So they'll probably sacrifice someone to go hard somewhere. Even today the three guys were talking between each other."
*The Guardian: Farah Digs Deep To Win DL 5,000


LRC Jessica Judd Breaks 2:00.00 - 18-Year-Old British Phenom Wins 2013 Sainsbury's Grand Prix In 1:59.85 Mary Cain and Ajee' Wilson watch out, the Brits have their own teenage phenom.
*18-Year-Old Judd Says She Was So Nervous Before Birmingham That She Even Thought About Pulling Out "I got really nervous. I felt, 'I don't want to go out there. I don't want to do it.' I was worried because I was thinking that maybe last week [the victory at Euro Team Champs] was just a one-off. But when I set some personal bests in training in the week, I told myself, 'Maybe it's just because I'm running well.'"


LRC The Rest Of The Meet: Aregawi Comes From Behind To Win, Wote Over Iguider, And Chemos And Aman Continue To Roll Abebe Aregawi found herself behind in the women's 1,500 with 200 to go but she got the wind as many of the other big names like Jamal, Uceny, Dobriskey and England struggled. In the men's 1,500, no Brits got the "B" standard but Chris O'Hare was the top British finisher after a compromised trip. Plus men's 800 and women's steeple.
LRC Birmingham Preview Mo Farah Will Have His Hands Full In A Fantastic Men's 5,000 We break down the mid-d and distance action like only we can. There is a scintillating men's 5,000 where Mo Farah will have to earn his $$$ this time as he faces the top two in the world in Hagos Gebrhiwet and Yenew Alamirew. Plus Abebe Aregawi (and Morgan Uceny) in the women's 1,500, Mo Aman in the 800, a men's 1,500 (with Lee Emanuel and Chris O'Hare), and a women's steeple and 800.
Brimginham

Other Weekend Action
International News
Recommended Read: Marathon Everyman: Yuki Kawauchi is a world-class athlete, a full-time government clerk, and a Japanese national hero. Could he change the way we think about running? "Unlike the smooth and outwardly impassive professional runners, Kawauchi grimaces, and his arms flail. He appears to be struggling, yet he hangs on, often collapsing at the finish. Even so, he insists marathon running is 'fun.'"
Interesting Reads
LRC Mens 800: Duane Solomon Goes Wire-To-Wire To Run World-Leading 1:43.27 To Stop Nick Symmonds' Streak Of US Titles At Five Solomon, Symmonds and Brandon Johnson all delivered on the big stage as the US has great medal prospects in this event. After, Symmonds talked about his streak ending and trying to do the 800/1,500 double in 2016.
More: Oregonian *Register-Guard: "Nick Symmonds' 800-meter reign runs its course."
OTB: Anyone else happy Solomon took down Symmonds?


LRC Women's 800: Alysia Montano Wins Her 5th Straight National Title, Holding Off A Fast-Closing Brenda Martinez Martinez made Montano work every single step of the way for US title #5 in a row as World Junior Champion Ajee Wilson went sub-2:00 for the first time to make the Worlds team.
OTB: Montano is One of My Favs

LRC Steeple Evan Jager And Dan Huling Go 1-2 In Steeple For Team Schumacher De'Sean Turner was 3rd as the training partners Jager and Huling were too good over the final 800.
More: Evan Jager And Dan Huling Go 1-2 In Steeple For Team Schumacher Oregonian


Sunday Men: Tyson Gay's World-Leading 19.74 Caps Final Day As Aries Merritt Makes Hurdles Team Tyson Gay is the world leader at 100m and 200m now. World record holder Merritt made the team after coming back from injury. As he said in this post-race interview, he only did two hurdle workouts before this meet.
*MB: Gay Steps on Line in Semi and Not DQd?

LRC Sunday Photos

Sunday Women: Kimberly Duncan Upsets Allyson Felix In 200m At USAs Jenn Suhr won and so did Jenny Simpson and Alysia Montano. We hope you know that from our LRC recaps.
Non-US News
Saturday
LRC Mary Cain's Going To Worlds: Treniere Moser Just Edges High School Star Mary Cain link updated 17-year-old Cain nearly won the race, but was passed by training partner Treniere Moser in the final meters. Shannon Rowbury and Morgan Uceny both failed to make Worlds.
More Cain: SI's Tim Layden On 17-Year-Old Mary Cain Booking Moscow Trip And 21-Year-Old Brianna Rollins Crushing Gail Devers' American Record Cain had veins of ice on the track but the pressure started to get to Cain between the prelims and finals off the track as she called her mom and cried and then called coach Alberto Salazar Saturday morning freaking out.
*Oregonian On Moser And Cain *RRW


LRC Medal Threats Centro And Leo Go One-Two link updated Matt Centrowitz held off Leo Manzano, and Lopez Lomong was third as an emotional Andrew Wheating was DFL. Recap, analysis, and post-race reaction/video.

LRC Four Years After Breaking Her Foot At World Trials, Nicole Bush Goes Wire-To-Wire In Steeple Ashley Higginson got 2nd for Coach Gags, and Shalaya Kipp picked the perfect time to have her best race of the year for 3rd. Bridget Franek struggled the last lap in the heat.

LRC Day 3 Photos

Saturday On The Boards:
LRC Men's 800m Semifinals: Symmonds, Solomon, Johnson, Mulder, Jock ... The Favorites Advance To Set Up A Stellar Final Nick Symmonds goes for his 6th straight USATF title on Sunday and he'll have his hands full. OTB: Interesting comment by Nick Symmonds about David Rudisha after semifinal

LRC Women's 800: Alysia Montaño And Brenda Martinez Still Look Good; Maggie Vessey And Phoebe Wright Go Out Brenda Martinez showing some Joe Vigil strength with a negative-split sub-2:00 800m.

LRC Friday Photos

LRC 2013 USATF Men's Steeple Prelims, Jager, Leslie, Huling Impress Jager talked about the rest of his 2013 season, which will include only a steeple at Worlds.

RRW Day 2 Recap: All The Favorites In The Men's And Women's 800s And Men's Steeplechase Advance To Sunday's Finals
*RRW: Working Together, Brannon Kidder And Cas Loxsom Enjoy 800m Success Both went out today in the 800 semis.

LRC Men's 5,000 Preview: Galen Rupp, Bernard Lagat And Then Who? Lopez Lomong would appear to be the guy - assuming doubling back from the 1,500 isn't a problem.

LRC Women's 5,000 Preview: Last Year's Race Was Truly Epic; Let's Hope for An Encore Shalane Flanagan, Jenny Simpson and Molly Huddle. It doesn't get better than that.
USATFs Thursday
LRC Shalane Flanagan A True Champion, Jordan Hasay Impresses, Kara Goucher Wilts In Heat Flanagan dominated, Kara Goucher wilted in the heat, and new Alberto Salazar teammates Jordan Hasay and Tara Erdmann finished 2nd and 3rd. Recap, results, post-race reaction. *RRW *Oregonian

LRC Non-Distance Surprises In The 400s: Sanya Richards-Ross In, Jeremy Wariner, Nellum Out On a positive note, 2012 Olympic champ Sanya Richards-Ross seems to finally be on the comeback trail from injury as she won her heat.
*Carmelita Jeter Pulls Out Of 100m With Quad Strain, Will Get Bye Into Worlds
*Tyson Gay, Justin Gatlin Cruise In 100m Qualifying
*IAAF Recap Of Thursday

LRC Thursday Photos
Non-USA News / Jamaican Trials
Sprinting News
MileSplit Update Story On Anne Dutton, A Runner Who Had A Serious Accident When She Was Hit By A Taxi Cab Back In September And Was Unable To Walk After not walking for 3 months and being told she might never run again, Dutton has made a full recovery and recently finished a 5k race.
August 22: Blanca Vlasic Vs. Anna Chicherova Highlights Women's HJ At Stockholm DL Meet
Mo Farah's Twin Brother Omar Is In Jail Apparently he has done time before for burglary, criminal damage, assault and theft. He had vowed to clean up his act after Mo won in London, but is now in jail again for "breaking a 16-week suspended sentence for burglary and a string of other offences."
US Distance Runners Dreaming Of The Olympics At ZAP Profile on the North Carolina training group's coaches and athletes.
US Pro Updates
RIP Olympic Marathon Champ Alain Mimoun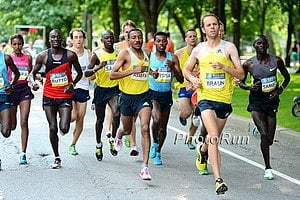 Weekly Recap (Week That Was) - A Look Back At 2013 USA Action
Women: LRC The USAs That Were: Mary Cain, Jordan Hasay, Brianna Rollins And Treniere Moser Impress We take a look back at the women's action at USAs. From the two teen phenoms to the incredible Jenny Simpson, who might have been able to win 4 events at USAs, we are full of praise but leave the most for Brianna Rollins.

Men:
LRC The USAs That Were: Brandon Johnson, Leo Manzano And Tyson Gay Impress, Robby Andrews Disappoints, Nick Symmonds Runs Fast But Loses, And A US Medal In Every Distance Event? We tell you who had the biggest breakthrough in the short term and long term, on the track and in the field, we worry about Robby Andrews, praise Nick Symmonds and rave about the fact that the US men could medal in every mid-d/distance event in Moscow.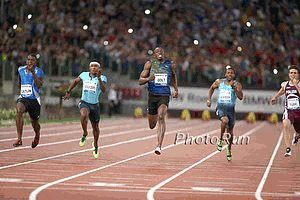 Think The Sub-2-Hour Marathon Is On The Horizon? Think Again
LRC The Myth Of The Sub-2-Hour Marathon The mainstream media thinks it may be close but in reality most people reading this will be dead when it happens.
*Science of Sport's Ross Tucker agrees: Pacing, fatigue and the brain. Lessons from London.
*MB: Sub 2 Hour Marathon Discussion: My Thoughts and Yours
Blue Collar / Inspirational Runner Of The Week
LRC Meet Conner Paez: "Please don't cut off my leg. Please just don't amputate my leg. I can't lose my leg. I need to run." Two years ago, Conner Paez was on top of the world as a freshman at the University of Pennsylvania (8:16, 14:18). Then his life turned in a second as he was broadsided by a car while on his motor bike. The injuries were bad, very bad. He almost lost his leg, then some toes. Doctors told him he'd never compete again. What's he doing this weekend? Competing again.