LRC Ultra Marathoning 101: Sage Canaday Explains The Ultra Marathon Scene to LRC – Getting Helicoptered Out of Races, Carrying a Phone and How Would Kipchoge Do? By the end of May we want to be up to speed on the ultra scene and know "What are the Best Ultra Races in the World?" We started our quest by talking to ultra marathoner Sage Canaday for a 1.5 hours. Audio and text. Sponsored content by HOKA ONE ONE
*MB: What are the best ultras in the world?

LRC Final Eliud Kipchoge Runs 2:02:37, Shatters London Course Record To Win 10th Straight Marathon Eliud Kipchoge continues to redefine what we thought was possible in the marathon.
LRC Putting Eliud Kipchoge's Marathon Greatness In Perspective No matter how you look at it – win rate, average time, or world ranking – Kipchoge is WAY better than anyone else in history.
LRC Mo Farah Speaks On Haile G & Jama Aden As His Coach Gary Lough Criticizes Media Coverage: "I Don't Think It's Fair" Mo Farah said he doesn't regret anything he's said this week and his coach Gary Lough went a step further, criticizing the media for feeding "off Haile's lies." "Haile was president of the Ethiopian federation. He let Jama Aden coach Genzebe Dibaba. So why's he coming out and saying stuff like this?"
Non-Penn/Drake Track Action
Caster Semenya Completes 1,500/5,000 Double At South African Nationals She won the 1,500 in 4:13.61 a day after she beat Dominique Scott in the 5,000 with 16:05.97.
*

MB:

Caster Semenya Beats Dominique Scott To Win South African 5,000 Title In 16:05.97 The time was at 5,000 feet altitude and coverts to 15:36 according to the NCAA conversion.
*Wayde Van Niekerk Backs Caster Semenya In Her Battle With The IAAF "She's fighting for women in sports, in society and I respect her for that."
Kenya's Daisy Jepkemei Runs 3,00m World Lead With 8:52.16 At Brazil IAAF World Challenge Meet Other winners were Alfred Kipketer (1:47.16) in the 800, Michael Kibet in the 1,500 (3:38.85), Nigeria's Chukwuebuka Enekwechi (21.77m) in the SP and a South American U20 400H record by Alison Brendom Alves dos Santos (48.84).
Czech Decathlete Jan Dolezal (8117 Points) And US Heptathlete Annie Kunz (5971 Points) Win IAAF Combined Events Challenge In Lana, Italy *Day 1 Recap
IAAF's Weekend Track Recap: Shaunae Miller-Uibo OPENS SEASON With 49.05
MB: High Schooler Matt Boling- 19 yr old white dude – runs 9.98 (4.2 m/s) It's the fastest 100m ever by any US high schooler but if you convert it to still conditions it's worth 10.16.
Asian Games Conclude In Doha
More Farah / Geb Drama News
Upcoming International Track Action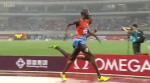 Don't let Kiprop's doping ban jade you too much as there still were some incredible performances you can hope were clean this past week.
LRC *What Are The World's Best Sub-10/Sub-20 One-Day Doubles? We Rank Them Justin Gatlin tops the list but Ato Boldon deserves special praise. The newest entrant – Texas Tech's Divine Oduduru – joins the list at #3.
Want a Better Running Shoe?
Beta Better Running Shoe Site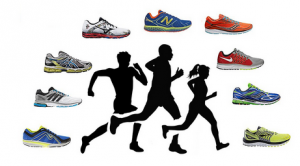 It's Time to Change How We Find Running Shoes