2019 London Marathon Preview Podcast, Mo Farah and Haile Gebrselassie Brawling Off Track, + Special Guest Ultra Marathoner Sage Canaday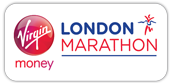 April 28, 2019
By LetsRun.com
April 26, 2019
LONDON — We've got our London Marathon Preview podcast below. Forget about Eliud Kipchoge vs Farah, first we talk the crazy mess involving Mo Farah and Haile Gebrelassie -theft, a brawl, and a lot of bad blood between these 2 legends.
We break down the men's race [14:02], are joined by special guest Rojo[19:56] and talk Farah-Geb, betting odds, and more. Then we breakdown the greatest women's field ever assembled led by Vivian Cheruiyot and Mary Keitany [29:00]. At [41:03 ]we talk the American women in London, "non" training partners Emily Sisson (debut) and Molly Huddle. Callum Hawkins wants to run 2:07 [51:52] and we finally get to our London Marathon predictions at[ 58:13].
Article continues below player
At [60:49] Michael Norman opened with a 43.45 400m and Ryan Crouser had the fourth longest shot put ever. Will Norman end the year as World champ or World record holder?
At the[ 71:18] , friend of LRC and ultra marathoner Sage Canaday joins us for the HOKA ONE ONE sponsored segment to help us kick off our discussion of "What are the greatest Ultra marathons in the world?.
Listen in the player below or on your favorite podcast platform. Click on a timestamp above in blue to start listening at that point.
Don't forget our great sponsors:
*HOKA ONE ONE: They're giving us carte blanche to figure out what the greatest ultra marathons in the world are.
*FloydsofLeadville.com: More and more runners are using CBD products for recovery. Click here and use code LRAPR to save 10% on your first order of certified CBD products from Floyds.
*HealthIQ: Erik the LRC Web Guy Is on Track to Save $19,400+ on his life insurance over 30 years thanks to HealthIQ. Click for more info
Happy listening.
Want to be on the show? If you've got ideas for the shoe feel free to call us 844-LETSRUN (844-538-7786), email us letsrun@letsrun.com or you can leave us an audio message below.
And if you like the podcast, remember to spread the word, subscribe and give us a rating.