Callum Hawkins Is Dreaming Big As He Enters The 2019 London Marathon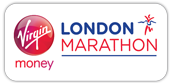 April 28, 2019
By Jonathan Gault
April 24, 2019
LONDON — Editor's note: Today there was only one former NCAA athlete at the men's pre-race press conference for Sunday's 2019 Virgin Money London Marathon and Jonathan Gault caught up with him.
US fans of a certain age may remember Hawkins for the two years he spent at Butler University (2010-12), where he finished 26th at NCAA XC as a sophomore in 2011. However, Hawkins, now 26, wound up returning to his native Scotland at the end of that academic year to resume training under his father Robert, in part because he had to undergo knee surgery and in part because he had dug himself into an "academic hole."
Article continues below player
"College lifestyle messed up my academics a bit," Hawkins said. "I just enjoyed myself a bit too much my freshman year and didn't do the uni part of it."
Most fans now know Hawkins as Britain's top distance runner outside of Mo Farah — he finished 9th in the 2016 Olympic marathon, 4th at Worlds the following year, and owns pbs of 2:10:17 and 60:00 in the half. Hawkins will be trying to revise the former number on Sunday, and Hawkins expects to chop off a significant amount of time.
"[The] plan is to go out at 63:30, so 2:07 pace, and either speed up or keep going," said Hawkins.
Obviously in London, 2:07 isn't going to be nearly enough to win, but for a Brit, it's very fast: only nine Europeans (and just one Brit) have ever broken 2:07. Five of those men were born in Africa (Hawkins was born in Elderslie, 11 miles west of Glasgow). The fastest any Brit besides the Somalian-born Farah is 2:07:13, which Steve Jones ran in Chicago 1985 and was the British record all the way up until last year when Farah ran 2:06:21 in London (and then 2:05:11 in Chicago).
Looking at Hawkins' recent results, 2:07 or faster might seem like a stretch. He hasn't finished a marathon since the World Championships in August 2017, as he collapsed with under two miles to go while leading the Commonwealth Games in April 2018 before withdrawing from Fukuoka in December with a hamstring issue. This year, he's run two races, neither of them particularly impressive: 28:55 for 19th in a road 10k in Valencia in January and 62:52 at the Lisbon Half Marathon on March 17.
But Hawkins, who spent a month in Flagstaff during his buildup and the last three weeks in Mallorca, has been logging some killer times in his recent training sessions. Three in particular stand out: a 16-miler at marathon pace, during which he split 63:07 for 13.1 miles, a 4 x 5k (1k float recovery) interval session, the slowest of which was run in 14:45, and a 14-mile workout (6 miles marathon pace, 1 mile tempo, 6 miles marathon pace, 1 mile tempo) during which he split 62:17 for 13.1 and closed in 4:28.
So why the subpar showing in Lisbon? Hawkins said that he came into that race off several weeks of heavy mileage (125-130 per week) and still felt "loaded." That, and a headwind during the second half made for a tough day.
Hawkins' ultimate goal is the 2020 Olympics (though he'll also be looking for selection for the 2019 Worlds; the top two Brits here earn spots on the team), so I asked him if he was concerned by the conditions in Tokyo. Even at 6 a.m. (the start of the race), the average weather on August 9 in Tokyo over the last 10 years has been brutal: 78 degrees Fahrenheit, a dewpoint of 73, and 85% humidity.
Hawkins thinks that if the conditions are like that or how they were in Gold Coast last year for the Commonwealth Games, the Olympic marathon will just be "survival."
"I think the biggest thing is going to be the sun," Hawkins said. "I found that in the Gold Coast, the sun was probably the biggest factor. Because it said it was 28 degrees (82 F), but I reckon it must have felt like 35-40 (95-104)."
Hawkins, like us at LetsRun.com, thinks that running the Olympic marathon at night is a good solution.
"Can you imagine a midnight marathon in Tokyo?" Hawkins said. "I've been to Tokyo at night, it's one of the most beautiful cities you can be in, just with all the lights and everything. I think it would make a great spectacle."
But even if it stays in the morning, Hawkins said that he would not consider opting out of the race — even with after episode in Gold Coast.
"No," Hawkins said simply. "It's the Olympics."
Full pre-London interview with Callum Hawkins
---
More from the press conference: LRC Mo Farah Says Training Has Been "Perfect," Expect an 61:20-5 Opening Half, & More From London Marathon Media Day Get the inside scoop from today's press event in Boston.
*LRC Haile Gebrselassie Fires Back At Mo Farah, Accuses Him of "Disgraceful Conduct," Says Sir Mo Was Reported For Attacking A "Married Athlete" In Hotel Gym