Show You The Money: 2019 London Marathon Betting Guide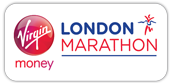 April 28, 2019
By Robert Johnson
April 24, 2019
Traditional race previews can sometimes be a bit boring. Maybe we'll have time to do one for the 2019 London Marathon later in the week, but I thought it would be fun to start things off with a betting preview.
Let's start with the men. Here are the odds according to Oddschecker as of 5:00 p.m. ET on Wednesday. The number next to an athlete's name are listed "to one" — so if there's a 3 next to Mo Farah, he is 3-1 — a successful $100 bet on him would return $400 ($300 in profit plus the original $100).
Article continues below player
Looking at those odds, we like Eliud Kipchoge at 8/11. That means his implied win percentage is 57.9%. That's too low. Remember, Kipchoge has won 10 of his 11 career marathons (90.9%) and the one time he lost, it took a world record to beat him. If you think Kipchoge wins this race two out of three times, then figure out a way to bet him at those odds.
Now, we know many people like to bet the long shots. So below, we take you through the nine other guys in the field who have broken 2:06 and rate them based on whether we think they represent a good value for betting. Green means yes, yellow means maybe (so consider it), and red means no.
Wilson Kipsang 2:03:13 pb – Only ran 64:07 in half in London in buildup. 14 to 1 are big odds, but not if you aren't in great shape.
Mosinet Geremew 2:04:00 pb – Won Dubai, 2nd in Chicago last year. Ran 59:37 to win in Lisbon on March 17. Clearly great chance to win if Kipchoge falters. At 25 to 1, we like those odds if you want to bet someone not named Kipchoge.
Leule Gebrselassie 2:04:02 pb – 25-year-old was fantastic in his first two career marathons last year — 2:04:02 for 2nd in Dubai and 2:04:31 for 1st in Valencia. No prep races. At 25 to 1, we like those odds if you want to bet someone not named Kipchoge.
Tamirat Tola 2:04:06 pb – No prep races and DNF in Boston and 4th in NY last year. Not nearly as good of a bet at 25 to 1 as others.
Abraham Kiptum 2:04:16 pb – Half marathon WR holder has run two halves this year, 59:58 in Feb. and 60:04 in March. That's pretty good but his odds are half as good Geremew's and Gebrselassie at some books (12 to 14 to 1).
Mule Wasihun 2:04:37 pb – Has run under 2:07 in 4 of his 7 career marathons, but never won a marathon. Did run 59:34 at RAK Half. 33 to 1 is big odds but good luck winning your first marathon in London against this field.
Tola Shura Kitata 2:04:59 pb – 2nd in London and NY last year, won Houston Half in January in 60:11. Only 22. We like his fitness but his odds aren't nearly as good as Geremew and Gebrselassie.
Mo Farah 2:05:11 pb – Farah is a big talent and he said his training has gone perfectly, but a 2:05 guy needs to have everything go perfect to even have a chance in this field and we don't like those odds at 3 to 1. Remember, these odds come from the UK so a lot of Brits will bet the hometown boy and the bookies don't want to take a big loss. That's why Kipchoge, not Farah, represents value.
Daniel Wanjuru 2:05:21 pb – Farah fans, Wanjiru is proof that a 2:05 guy can win London (he won it in 2017) but good luck with lightning striking twice.
What about the women?
The women's field has to be the greatest field in history as there are seven sub-2:20 women including the champs of the 2018 Dubai, Tokyo, London, Chicago, Berlin, and New York marathons. That's every WMM champ from last year except for American Des Linden, who won Boston, and who — let's be honest — at this point isn't likely to win another major unless she gets some big-time help from Mother Nature, runners tripping, running off course, etc.
Here are the women's betting odds.
If we were betting this race, there are two bets that jump out at us as options. The first is the favorite — Mary Keitany at 2 to 1.
Since 2010, Keitany has recorded 14 Abbott World Marathon Majors finishes and she's won 7 of those races. That's a win rate of 50%. Thus we think betting on Keitany is good value, as at 2 to 1 her implied odds are just 33%. Yes, we know London is the most loaded marathon in women's marathon history, but that doesn't scare us. During her career, there has never been another marathoner whom we thought was clearly better than Keitany in the sense of "If they both run their best, we're certain Keitany loses."
In several of her losses, Keitany has cost herself a shot at victory with overly-ambitious pacing (New York 2011, London 2018) and in New York in 2017, she was done in by her period. When Keitany is on her game, she's hard to beat and thus we are intrigued by her odds right now. However, we wouldn't bet on her quite yet. Normally before her marathons, Keitany runs a half marathon in her buildup. This year, she didn't run the RAK Half like she normally does. The last time she didn't run the RAK Half before London was 2016 when she was just 9th.
So we want to hear what she says at Thursday's press event about her training before placing any bets.
The other bet that jumps out at us as a potential good one is Brigid Kosgei at 5 or 6 to 1. At 6 to 1, the implied odds for Kosgei are just 14.3%. We think those are pretty good odds, and bet-the-house type odds if we learn that Keitany isn't in top form.
Kosgei has been on fire of late. Last year, she was 2nd in London, and while Vivian Cheruiyot beat her handily (2:18:31 to 2:20:13), it should be remembered that Kosgei went out much more aggressively than Cheruiyot (38 seconds ahead of Cheruiyot at 10k). In Chicago in October, Kosgei won in 2:18:35 and since then she's been unbeatable. Already this year, she's twice run the world lead at the half marathon distance — 65:50 in Houston, then 65:28 to win $100,000 in Bahrain (where she beat a field of studs).
And at just 25 years of age, she's MUCH younger than the other sub-2:19 women in the field as Keitany is 37 and Gladys Cherono and Vivian Cheruiyot are 35. Our only fear is that perhaps she was too focused on the 13.1 distance to make sure she got the $100,000 at the night half marathon in Bahrain.
We feel like a bet on Brigid Kosgei at 5 or 6 to 1, if you can find it, is a much better bet than one on defending champ Vivian Cheruiyot at 3 to 1. Like Kosgei, Cheruiyot has shown good fitness in her buildup (running 66:34 to win Lisbon on March 17) but we don't think her odds of winning the race are 50% better than Kosgei's.
Our quick thoughts on the sub-2:20 women in London
Mary Keitany 2:17:01 pb – No prep race makes us nervous, but 2 to 1 for an all-time great is tempting.
Vivian Cheruiyot – 2:18:00 pb – Defending champ ran 66:34 to win Lisbon on March 17. She's clearly in good form but we don't think her odds should be similar to Keitany's.
Gladys Cherono 2:18:11 pb – 3-time Berlin champ only ran 67:37 on January 20 in Houston. Sure, she could win, but Kosgei seems like a much better bet at the same odds.
Brigid Kosgei 2:18:35 pb – Has been fire of late. She or Cheruiyot are the best bets to win if Keitany falters, but Kosgei's odds offer a much better value.
Roza Dereje 2:19:17 pb – 21-year-old won Shanghai in 2016 and 2017, then won Dubai (2:19:17) in 2018 before finishing 2nd in Chicago (2:21:18). Showed good form by running 66:01 to win Barcelona Half on February 10. At 16 to 1 at William Hill, that seems like a nice bet and if you can find 26 to 1, that seems really good.
Birhane Dibaba ETH 2:19:51 pb – Career win rate is 3 of 15 in the marathon.