Berian And Nike Square Off In Court

The judge will now rule 2 days before the start of the Olympic Trials.  *Discuss Here
LRC LetsRun.com Legal Expert Weighs in On Today's Non-Decision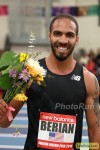 The case may be decided today when the two sides square off at 5 pm ET.
*MB: Official Discussion Thread For Boris Berian's Contract Dispute - Court Case is today at 5 pm ET
Jama Aden Gets Arrested

LRC Jama Aden Doping Raid Update: How Might The Raid Impact Mo Farah, The Dibabas And Nike? Today, we look at some of the connections between Aden and the sport's biggest names like Genzebe Dibaba, Tirunesh Dibaba, Mo Farah, and Nike and wonder what type of impact, if any, the scandal will have on them. We also reveal for the first time in the English press that Mo Farah trained in Sansabell, Spain in 2014, a fact his agent didn't even know, but claimed to be more than 100 miles away in France. Why?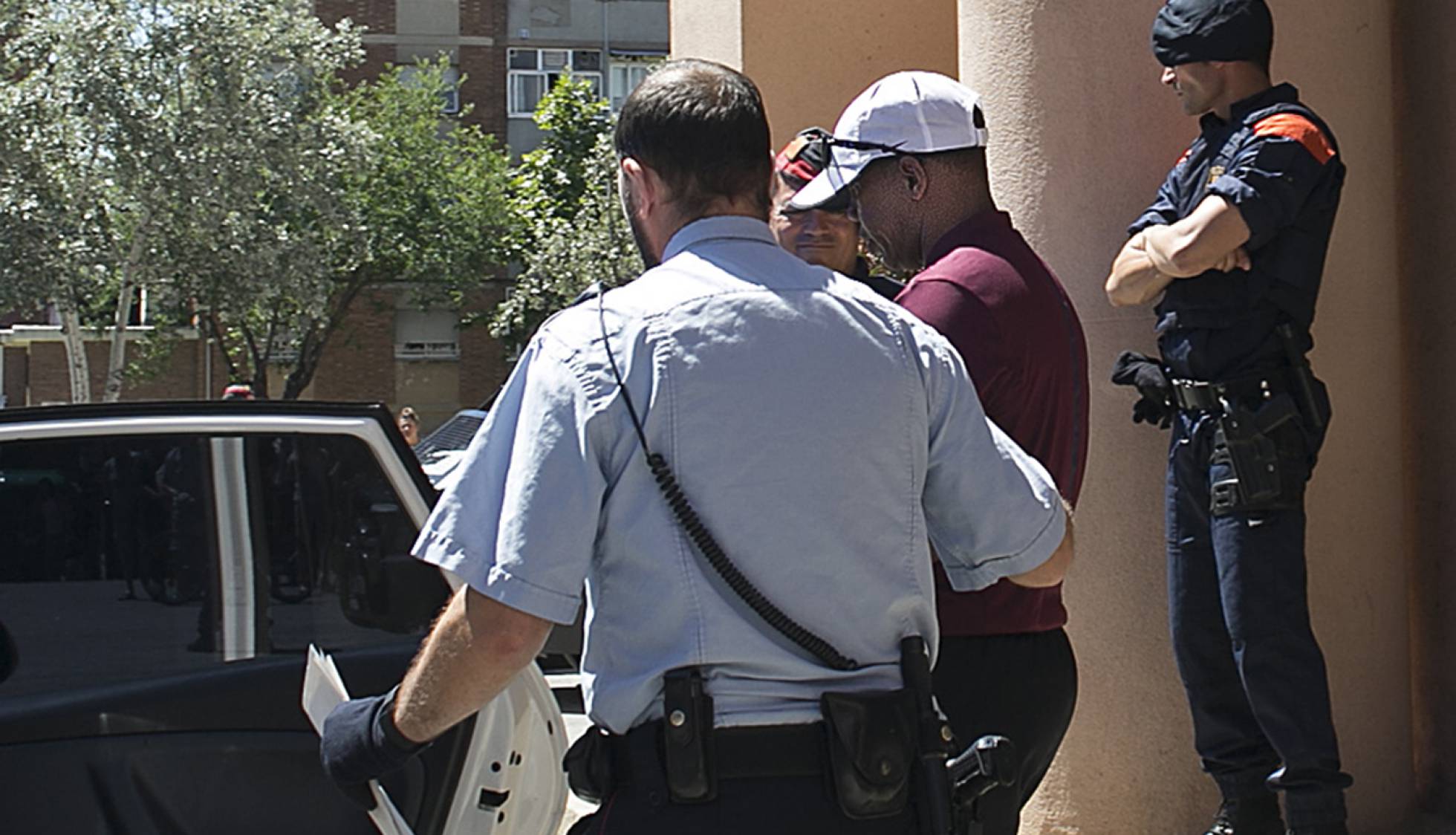 LRC Everything You Need To Know About The Jama Aden Doping Raid That Took Place With Three Dibaba Sisters Being Present We give you the scoop on the biggest doping scandal in distance running's history and the biggest non-country-related (i.e. Russia) doping scandal since BALCO. In the near future, we'll have much more for you, including "What does this mean for Nike, Mo Farah and Alberto Salazar, who all have ties to Aden?"
This Week's Distance Action

LRC Brooks PR Recap: Could Nick Symmonds And Andrew Wheating Be Watching The Olympic Trials From Home? Symmonds' ankle injury kept him out and Wheating still doesn't have an Olympic Trials auto qualifier after windy conditions slowed down the 1,500m. In positive news, Leo Manzano took a big step in the right direction.
More Saturday US Action: MB: COLBY ALEXANDER RUNS 3:36.26 AT PRINCETON The guy who didn't even make the NCAA finals last year missed the Olympic standard by just .06.
The Latest Regarding Russia
Sunday Was Father's Day
Olympics-Related News
Harry Jerome: Duane Solomon Injury Update!

LRC Harry Jerome: Duane Solomon Pulls Up And Runs 1:50, Bishop Defeats Martinez In 800 Clash, De Grasse Doubles, Wariner Still Doesn't Have A Trials Qualifier And McNamara Wins And Reveals He's One Of You A little drama with Solomon's injury and a great 800m north of the border. Plus Jordan McNamara talks about the message boards and gives some advice.
*Record Crowd Of 6,000+ Showed Up At Harry Jerome To See De Grasse

LRC Full Stockholm DL Recap: Upsets Galore – David Rudisha And Many Favorites Get Beaten As Ibrahim Jeilan, Ferguson Rotich And Angelika Cichocka Pull Off Stunners On a cool and damp evening in Stockholm, there were a lot of surprise winners, including Angelika Cichocka and Ferguson Rotich, but the real question is should Mo Farah be concerned as Ibrahim Jeilan is in the form of his life for 5,000. *Full Results
What Makes Asbel Kiprop So Good? We Try To Tell You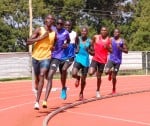 The Pre Classic is this weekend and the Bowerman Mile is LOADED with Olympic champ Taoufik Makhloufi, all three medalists from Worlds last year, plus studs like Matthew Centrowitz, Silas Kiplagat and Ayanleh Souleiman. But the headliner is Asbel Kiprop, and our man on the ground in Kenya, Andy Arnold, says hand him the victory and world record later this summer after getting a behind-the-scenes look at his preparation for Pre.
*MB: The secrets of Asbel Kiprop revealed - Our man on the ground in Kenya says hand him the gold and WRecord
Brazier Will Be At The Trials As A Pro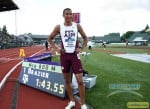 Every pro LRC talked to in the last week except for one said Brazier should turn pro.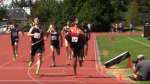 Melissa Bishop went 1:58 for the 2nd time in 3 days.
Articles We Found Interesting
RR: American Hammer Thrower Gwen Berry Had To Serve A 3-Month "Doping" Suspension For Taking A Much-Needed Asthma Medication
Good Athletics Weekly Profile Of Blanka Vlasic, Who Says, "I feel that I was born to do high jump." She says a faith in Jesus Christ is now powering her.
Ryan Gregson And Luke Mathews: A Relationship Redefining Australian Middle-Distance Running Matthews first met Gregson when he was a star-struck 11-year-old. Now they are training partners and both are headed to Rio.
Kim Collins Won't Be In Rio As He Pulls Out Of St. Kitts And Nevis Olympic Trials With Injury Even if he made the team, he might have been booted off for spending the night with his wife.
Ridiculous: Work Begins On Michigan's $168M Athletics Complex For Track And Field, Lacrosse, Soccer And Rowing
Elise Cranny Is Back Home In CO And The Local TV Station Catches Up With Her She's hoping her 4:09.54 time, just .04 off the Trials auto, gets her in. Based on our list, it should.
Due To Huge Headwinds, 10.70 And 12.16 Win Jamaican Junior 100m Titles The women's race was run into a wind of -5.5 m/s.
Rio Governor Declares A State Of Financial Emergency, Requests Funding For Olympics He says emergency measures are needed to avoid "a total collapse in public security, health, education, transport and environmental management."
Now We Know Why Pros Hate Reductions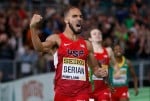 Court documents reveal that Nike certainly didn't agree to pay Berian a minimum of $375,000 over three years ($125,000 per year). Nike wanted to have the right to terminate the agreement entirely if Berian was injured and didn't compete for 180 days. If Berian got injured and only competed a handful of times and didn't make Worlds and wasn't ranked in the top 10 in the world, they wanted to be able to reduce his pay from $125,000 to $6,250. If he died or was permanently disabled, they also wanted to be able to cancel the deal. Berian says that's one reason why he doesn't want to run for Nike - the other is he doesn't like their shoes as he bombed out of USAs the first time he competed in them last year.
---
Ryan Hall Gets Profile In Men's Journal About His Transformation From Rail-Thin Runner To 40-Pounds-Heavier Weightlifter Hall says he has more energy now, has fixed his testosterone levels and is eating more now than when he was running 20 miles a day.
*MB: Ryan Hall: a dozen eggs per day (yes, that's 84 eggs per week !!!!)
---
Stop Pre Phe: Phoebe Wright Selling "Stop Phe" T-Shirts
The Trials Are 2+ Weeks Away – Who Is In? Out? And On The Bubble?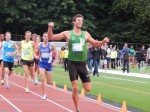 LRC Who's In? Who's On The Bubble? 2016 US Men's Olympic Trials Descending Order Lists Given past history, we know there is bound to be a ridiculous controversy so we've tried to get ahead of it and let you know how things stand two weeks from the Trials.
LRC Who's In? Who's On The Bubble? 2016 US Women's Olympic Trials Descending Order Lists 
The Olympic Trials Are Less Than A Month Away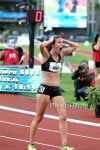 LRC LetsRun.com Olympic Trials Q&A: Who Are The Favorites To Make Rio? What Big Names Are Going To Stay Home? Wednesday marks three weeks to go until the Olympic Trials. With that in mind, it's time for the LRC crew to start looking ahead. Who looks good? Who needs a lot of help? Who might surprise? Dare we say who will make the team?
Want a Better Running Shoe?
Beta Better Running Shoe Site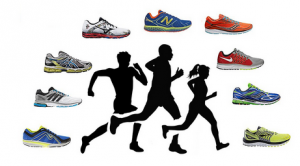 It's Time to Change How We Find Running Shoes