No LRC content found.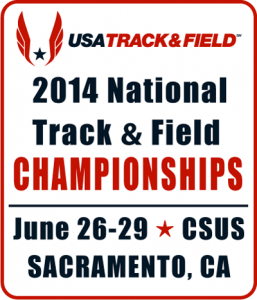 Sacramento, CA
June 26, 2014 to June 29, 2014
Outside Letsrun
Karter turned pro early after her junior year last year, but is still very into her education as she finished her undergrad degree this year and wants to get her masters in "prosthetics and robotics".
McCorory ran 49.48 to beat 

Sany Richards-Ross

 (49.66). 

Gil Roberts

 won the men's race in 44.53. In the 100H 

Dawn Harper-Nelson

 won in 12.55 over 

Queen Harrison

 and

 Lolo Jones as Brianna Rollins was just 5th (MB: What happened to Brianna Rollins this year?). Erik Kynard

 won the HJ in 2.35 and made 3 attempts at 2.41. 

Brittney Reese

 took the LJ, 

Amanda Bingson the hammer. *USATF Recap *AP *Day 4 Quotes
McCorory: "I know it sounds weird, but I run all the way around with eyes closed, and when I open them, I think, 'Yes! I'm almost home!'"
He also was the 1960 and 1964 head women's Olympic coach.
She says her coach Bob Kersee is trying to "hold her back" this year and also work on foot speed.
Photos
Race Results
Analysis
Event Recaps
Interviews
Event Previews