LRC A Legend In The Making: Geoffrey Kamworor Dethrones Mo Farah Despite Falling And Getting Trampled At World Half Marathon Championships This race more than lived up to its hype thanks to a terrible fall at the start. That didn't stop Geoffrey Kamworor from defeating Mo Farah.

LRC 22-Year-Old Peres Jepchirchir Arrives On The Scene As World Half Marathon Champion And Rio Medal Contender At 10,000 As The Kenyans Dominate The US women, led by top-15 showings from Janet Cherobon-Bawcom and Sara Hall, were 5th.
Distance News From The UK
CAS Rebukes Russia

Court Of Arbitration For Sport Says Russia's Selective Doping Bans For 6 Medalists Were Absurd – Yuliya Zaripova Will Lose 2011 Steeple Gold, Sergey Kirdyapkin Will Lose 2012 Olympics 50k Gold This isn't a new case; it's just that when Russia banned the athletes they conveniently banned them avoiding certain dates to allow them to keep their medals. *Full CAS Decision
Interesting, But Random
Usain Bolt Still Wants That Sub-19 200
MB: Official Day 4 World Indoor Championships Discussion Thread

LRC Centrowitz Caps Perfect Season With Gold In Men's 1,500 (updated) Centro was magnificent, Nick Willis' run for glory ended up with bronze, as Robby Andrews was 4th and the Africans were left off the medal stand.
*Salazar Says Centrowitz Executed Race Plan Perfectly

LRC USA's Ryan Hill Gets Silver As Ethiopia's Yomif Kejelcha Wins And Arrives As Mo Farah's Potential #1 Rival (updated) Hill was 4th coming off the final turn but he ended up getting the silver!
*Oregonian On Hill's Silver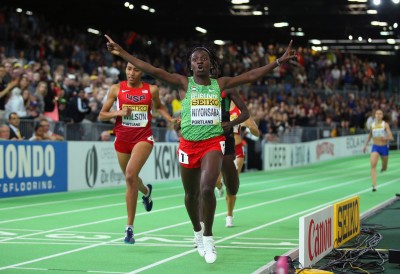 LRC Burundi's Francine Niyonsaba Sprints To Gold In Women's 800 As Ajee Wilson Has To Settle For Silver Wilson had the lead early, but she wasn't ready for an aggressive move by Niyonsaba, who claimed her first global medal. Kenya's Margaret Wambui was third and the U.S.'s Laura Roesler fourth.

LRC Women's 3k Goes According To Form: Genzebe Dibaba Dominates, Defar Gets Silver, Shannon Rowbury Bronze At 2016 World Indoors Dibaba is so good she said this about a field that included Meseret Defar, "It was easy for me because the field was not that strong."
Saturday World Indoors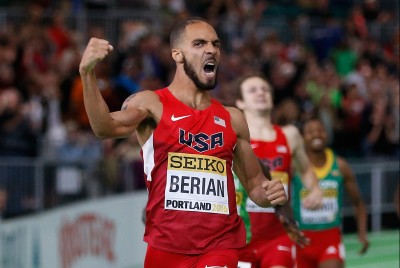 LRC Boris Berian's Gutsy Run Gets 800m Gold At World Indoors 2016; Bronze For Erik Sowinski Berian was fortunate to make the final as he ran tactically. Tonight, he went for it – big time. And got gold!!
*MB: Boris MF Berian is the World Champ!! Wire to Wire!!! 

LRC W1,500 Sifan Hassan Holds Off Dawit Seyaum To Earn First Global Gold In 4:04.96 And Lead Ethiopian-Born 1-2-3-4 Sweep With Genzebe Dibaba in the 3,000, Hassan had the opportunity to shine and delivered a stellar last lap to hold off the 19-year-old Seyaum for gold. American Brenda Martinez was the top non-Ethiopian-born finisher in 5th.
Catching Up With Ben True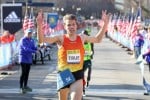 After a fantastic 2015, Ben True is very bullish on 2016 even if he is a little banged up right now. Update: True has withdrawn from this weekend's United Airlines NYC Half but you can still learn about how his off-season is going.
Want a Better Running Shoe?
Beta Better Running Shoe Site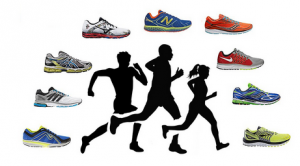 It's Time to Change How We Find Running Shoes