LRC Kevin Mayer (9126 Points) Breaks Ashton Eaton's World Record In The Decathlon At Décastar Meet In France Mayer scored exactly 4563 points on each day and set PRs in the 100 (10.55), LJ (7.80), and jav (71.90) to eclipse Eaton's 9045 from the 2015 World Champs.
*Discuss: Might the men's marathon and decathlon records fall on the day? How scared should Ashton Eaton be that his WR falls today?

LRC What Range: Sifan Hassan Runs 1:05:15 European Record At Copenhagen Half, Kejelcha's Debut A Success With 59:17 The NOP tracksters brought it in the half marathon. Daniel Kipchumba won on the men's side in 59:06.
*Discuss: Copenhagen Half Live Thread
Will Another World Record Go Down Today?
Non-Berlin Weekend Action
Emma Coburn Speaks

LRC Exclusive Emma Coburn Expresses Doubt That Beatrice Chepkoech's World Record Is Clean World Champion Emma Coburn is suspicious of Beatrice Chepkoech's world record run in the steeple. "I don't think a woman can run 8:45 when for a whole season she runs 9 minutes and then runs 8:45. I don't think that's really possible," said Coburn. *Discuss
*MB: Dear Emma Coburn "NativeSon," a Kenyan on the message board, responds to Coburn and points out the Coutney Frerichs has improved massively in the last year, lowering her PR from 9:20 to 9:00.
Some More Tidbits From The IAAF Continental Cup
The 2018 IAAF Continental Cup Sat. & Sunday *Results
LRC Continental Cup Day 1: Sifan Hassan & Winny Chebet Impress As Conseslus Kipruto & Emmanuel Korir Keep Winning Both Hassan (2:40 final 1k) and Chebet (56.2 final lap) closed incredibly fast while Kipruto turned the steeple into a laugher after both Soufiane El Bakkali (DNF) and Evan Jager (DNS) missed out due to injury. Clayton Murphy was second in the 800, barely edging out Nijel Amos.
Caster Semenya Runs 49.62 To Finish Second In A New South African National Record Salwa Eid Naser won the race in 49.32. Semenya now has the SA 400, 800, 1,000 and 1,500 records.
MB: JAGER PULLS OUT Jager was a DNS with an injury issuel.
EA: Sifan Hassan And Anzhelika Sidorova (PV) The Team Europe Heroes On Day One Russia's Sidorova won on countback after three vaulters cleared 4.85m on their second attempts, but failed to go over 4.90m.
BBC: Ivory Coast's Marie-Josee Ta Lou Beats Out GB's Dina Asher-Smith In Continental Cup 100m (11.14 To 11.16)
LRC Official Continental Cup Thread This weekend's meet has some great matchups. Noah Lyles vs. all-comers at 100, Korir vs. Amos vs. Murphy at 800, Jakob Ingebrigtsen returns vs. Manangoi (and Drew Hunter), the big 3 in the steeple (El Bakkali, Kipruto and Jager), an elimination 3,000, Miller-Uibo vs. Jackon vs. Schippers at 200, Semenya vs. Naser at 400, Semenya, Niyonsaba, Wilson and Goule at 800, Houlihan at 1,500, Obiri vs. Hassan at 3k, and Frerichs sub-9 attempt in steeple.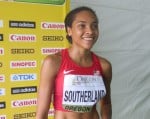 She's the 2nd NCAA champ to sign with the Beasts this year. *Discuss

LRC Legendary Company: Selemon Barega Runs 12:43 (#4 All-Time) In Brussels To Join Bekele, Geb & Komen In The Sub-12:45 Club What a spectacular race. We hadn't seen a sub-13 all year and now 18-year-old Selemon Barega has run 12:43.02 – only Kenenisa Bekele, Haile Gebrselassie, and Daniel Komen have run faster.
*MB: Holy sh**!!! The guy who couldn't even medal at World Jrs or the African Champs just ran 12:43!!! Selemon Barega 

LRC 2018 Memorial Van Damme Full Recap: The Diamond League Season Comes To An End In Fine Fashion What a way for the season to end. A 9.79 100m win for Christian Coleman, a thrilling win by Laura Muir and more brilliance from Emmanuel Korir and Beatrice Chepkoech.
Brussels On The Message Board
Want a Better Running Shoe?
Beta Better Running Shoe Site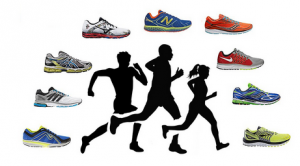 It's Time to Change How We Find Running Shoes