2018 BMW Berlin Marathon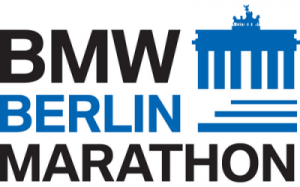 Berlin, Germany
September 16, 2018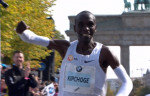 The greatest marathoner in history has run the greatest marathon in history, 2:01:39, and taken 78 seconds off the WR, marking the biggest improvement in the WR in 51 years, thanks to a 60:33 second half.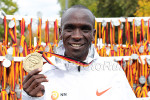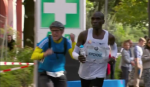 We tracked down "Drinks Guy" aka Claus-Henning Schulke, a 52-year-old amateur triathlete from Berlin. He told us about what it was like to be a small part of Kipchoge's historic race and why he was so excited after those drink stops.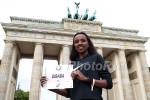 And the plan is to do it the optimal way- with a negative split.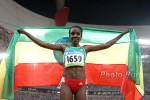 After a DNF in London, Dibaba is looking to return to the winner's circle in Berlin.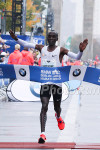 The last 6 men's WRs have all been set in Berlin. Can the greatest marathoner ever make it #7?
Dibaba will be up against former two-time Berlin winner Gladys Cherono, former world champion Edna Kiplagat and Ethiopians Yebrugal Melese (2:19:36) and Aselefech Mergia (2:19:31).
Outside Letsrun
She ran 2:18:11 to become the fourth fastest woman in history and break the 13-year-old course record by a minute. Ethiopia's Ruti Aga (2:18:34) and Tirunesh Dibaba (2:18:55) were a close 2-3.