Lots Of Pro Action - Yesterday, Today, Tomorrow, & Next Week: Bolt Running First Open Race Of The Season *Live Stream 8-11PM EST
The Samsung Diamond League Will Start Off With A Bang - 10 Spectacular Matchups Will Highlight Opener Next Weekend

The Doha meet looks to be spectacular. We always say one of the biggest problems with track and field is the stars never race each other but they sure are early this year. Where to begin? What is better? David Rudisha vs. Mohammed Aman, Asbel Kiprop vs. Abubaker Kaki, Kenenisa Bekele vs. Augustine Choge, Pamela Jelimo vs. Janeth Jepkosgei, Meseret Defar vs. Vivian Cheruiyot, or Asafa Powell vs. Justin Gatlin?

Jamaican International Meet: Usain Bolt (100) And Yohan Blake (200) Highlight; Asafa Powell Still A Question Mark Bolt up against Lerone Clarke, Michael Frater and others (possibly Powell). Shelly-Ann Fraser Pryce, Carmelita Jeter, Bianca Knight and Kerron Stewart highlight the women's sprints. *Asafa Powell Is Injured Again (Groin) & Pulls Out He's still planning on racing in Doha next weekend.
*Caribbean And North American Audiences Can Watch For Free Online You can watch here.
*400m Runner Jermaine Gonzales Wants His Race To Send A Message To LaShawn Merritt

Also This Weekend:

Kenyan Prison Champs: Kiprop & All 1,500 Runners Watch Out:

Silas Kiplagat Runs 1:44.8 In Kenya

The IAAFand tilastapaja didn't even list an 800 PR for the guy.
Day 1: Silas Kiplagat Runs Fastest 800m Of Day (1:47.1) In Pouring Rain Isaac Korir won the 10k (28:25) over Africa XC champ John Mwangangi.
*The Usually Cocky Silas Kiplagat Taking On A More Humble Tone "I cannot say that I'm the best, I'm not the best, there are emerging athletes."

Berlin Sunday: No Wonder The Sport Isn't Popular: RAS Al Kahimah & Berlin Half Winner Now Has New Name - Dennis Kimetto - And He Wants 25km World Record The guy who was formerly known as Dennis Koech and who went from age 18 to 25 in 2.5 now months now claims he had the wrong name as well. He has finally been entered with his correct name.
*Dennis Kimetto To Go For 25k WR At BIG 25 Berlin He ran a 59:14 half marathon one month ago.

Japan Sunday: Nice Pro Japanese Grand Prix With Brimin Kipruto, Allyson Felix, & Liu Xiang Is Sunday A great steeple with Olympic champ Brimin Kipruto, two-time WJ Champ Jonathan Ndiku and Roba Gari (5th WC) should be one of the highlights.

South Africa Open Champs: SA's Top Two 400m Runners Up Against World Champ Amantle Montsho Of Botswana
*Simon Magakwe Hoping To Be The First South African Under 10 Seconds He's currently tied for the NR (set in 1988) with 10.06.
IAAF Preview Of Desenzano del Garda Multi Event Challenge 2004 Olympic bronze medallist Kelly Sotherton returns to the heptathlon after leaving to focus on 400.
News From Over The Pond
Pro Distance News
Korir Running Chicago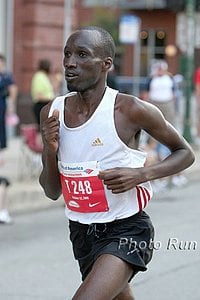 LRC Wesley Korir: From #T248 To #1 At Chicago The first time Wesley ran Chicago (photo here), he paid his entry fee like everyone else and started with the masses. Now 4 years later he's returning as the Boston Marathon champ. Learn more about Wesley (he hopes to be a US citizen soon) and how the late Sammy Wanjiru inspired Wesley to be a champion.
Team Honoring Late Penn State PVer Will Try To Break 1,000 Mile Relay WR Ten man team includes Ryan Foster and each runner will have to do 5 miles at a time averaging 5:57 pace over the 4 day trip.
Irish/British News
Top Pro/Collegiate News
Press Release: Wesley Korir Running 2012 Bank Of America Chicago Marathon

Sad News: Autopsy Swimmer Alexander Dale Oen's Death Inconclusive
*World Champion Swimmer Dale Oen Of Norway Dies Of Heart Attack In Flagstaff

Pro News: Nice Profile: Sprint, Long Jump Star Ngoni Makusha Was Discovered In Zimbabwe By A Coach's Mom At A Track Meet He has signed with Li-Ning and is still training in Florida.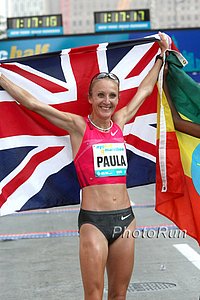 *Paula Radcliffe Still Optimistic About London Olympics She's the only runner getting in the Daily Mail.
*Kenyan Athletics Coach Julius Kirwa Worried There Aren't Any More Kenyan Steeplers
*Nesta Carter Has Run 9.78 (4th Fastest Ever) But Is Overshadowed
*19' Vaulter Tommy Skipper Trying To Make A Comeback

College: Florida Men, Texas Women New #1s In Collegiate Ranks Oregon women now #7.
*Miles Batty Ran 4:04 After Attempting To Become The 2nd Guy Sub-4 In Utah
Spice Up Your Week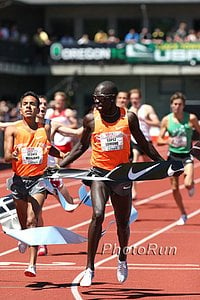 Alan Webb In San Jose Paper: "I almost try not to compare myself to what I did in the past...I know that it's there. I know I can still do it."

In Case You Missed It: LRC Men's Recap: One Of The Most Exciting Men's 5,000s We've Ever Seen; Alan Webb Doubles; And Chris Derrick And Cam Levins Battle It Out With Sam Chalanga

LRC Women's Recap: Anna Pierce Is Back!!! Betsy Saina And Sally Kipyego Impress As Deena Kastor Returns Impressively But Comes Up Short
Old-Time Legends Still Honing Their Craft
Entertaining Links
The Fantastic 2012 Stanford Payton Jordan Cardinal Invite Is History *Full Results *Race Videos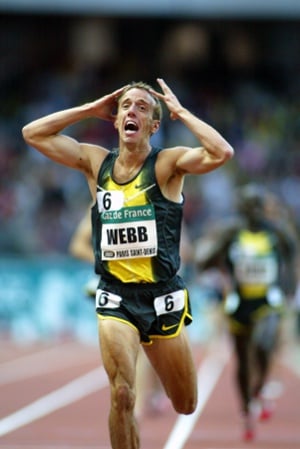 LRC Men's Recap: One Of The Most Exciting Men's 5,000s We've Ever Seen; Alan Webb Doubles; And Chris Derrick And Cam Levins Battle It Out With Sam Chalanga What a men's meet!!!Alan Webb finished third-to-last in the 1,500 but by the end of the night his fans were absolutely thrilled by his progress. The 10,000 matchup between the collegiate record holder Sam Chelanga and the two collegians who have recently beaten the seemingly unbeatable Lawi Lalang lived up to the hype, as Chelanga, Chris Derrick and Cam Levins battled it out for victory over the final 400. But the men's 5,000 may have stole the evening as it was one of the most exciting and fun races we've ever watched. Click here to watch it without having the results spoiled for you.

LRC Nick Symmonds Runs 1:44.0, Leo Manzano Outkicks Bernard Lagat To Highlight 2012 Penn Relays Distance Action Nick Symmonds soloed a 1:44.0 800m in impressive fashion to run away from Khadevis Robinson, who opened his 2012 season with a 1:44.9 in the DMR. All that did was give Bernard Lagat a big lead which he coughed up to Leo Manzano. Plus, Oregon, Princeton and Penn State (with Robby Creese on the anchor) all get their second Penn titles of 2012.
*US Dominates Relays At Penn AP Recap
*Madison, Felix, Knight, & Jeter Go 42.19 @ Penn!
*Asafa Powell At Penn For Sponsors, Not To Run
Lagat: "I felt that my legs were a bit heavy."
*Nick Symmonds: "I said if I'm going to come all the way here, I might as well throw one down" + Oregon's Anne Kesselring Gets Performer of Meet Post-race interview with Nick here.

Penn Saturday On the Boards:
Weekend Marathons
US Pro Distance News
Kenyan Olympic Team Named

Kenyan Olympic Marathon Team Announced: Makau AND Mutai Left Off The Kenyan Olympic Marathon team was announced (video here) and the AP is making a big deal of the World Record holder Patrick Makau being left off. The big news in our minds is the world's best marathoner in 2011, Geoffrey Mutai, being left off in favor of Mosop Mosop (and Abel Kirui). The women's team was the top 3 in London, although Employee #1 was surprised Boston Champ Sharon Cherop was left off.
*IAAF *Athletics West
Discuss: The Kenyan OG Marathon Squad Revealed
*World Record Holders Not Chosen For Olympic Team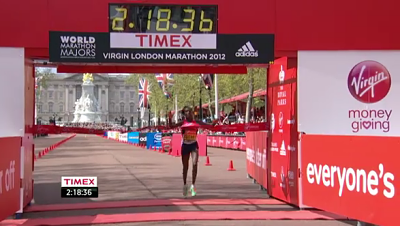 LRC Mary Keitany Runs Fastest Final 10km In Marathon History To Repeat & Become The #3 Performer In History The Kenyans certainly came to play when it was time to battle it out for the title and London Olympic spots, as they went 1-2-3-4-5, but in the end, everyone was left talking to about Keitany, who used a 5:07 23rd mile and 4:59 24th mile to pull away from world champion Edna Kiplagat and mark herself as the Olympic favorite.

LRC Meet Mary Keitany Employee #1 met her in her home in Kenya.

On The Boards: *Live Update Thread *Kenyan Olympic team
More London
Employee #1 Goes To Kenya

LRC Meet Mary Keitany The half marathon world record holder destroyed the best women's field in the world last year in London. Then on the hilly New York course, she went out faster than Paula Radcliffe during her world record before falling apart miserably. Now she has to qualify for the Olympics in London. Get to know Mary Keitany.
*Keitany Photo Gallery *Getty Images Photos From Kenya


LRC Meet Wilson Kipsang: "If I had to compare him to an NFL quarterback, I'd compare him to Peyton Manning." link fixed We share with you this unpublished segment on Wilson Kipsang from Employee #1's final piece in the 8 Days of Glory Series. Short segment with video interview with Kipsang overlooking the Rift Valley.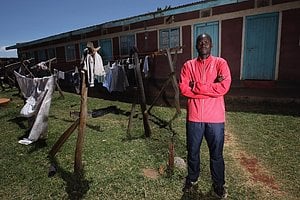 LRC The Electrifying Abel Kirui The two-time World Champion has dominated non-rabbited races. Can he do the same in London on Sunday? Learn about his training and his set-up in Iten as he talks about phantom planets and more - from Employee #1's trip to Kenya.
New: Renato Canova Talks About Abel Kirui (Video)

Worth A Read: The Cool Story Of How Scott Overall Made The British Olympic Marathon Team A year ago he was selling shoes and about to quit the sport. Now he's an Olympic marathoner.
Non-London Marathon News
Meet Glenn Randall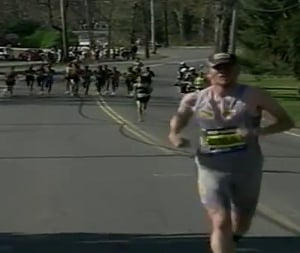 LRC The Story Behind Glenn Randall (The Guy Who Led Boston) Who was that dude leading the first 10k of the Boston Marathon? Believe it or not, he's an NCAA champion (in another sport). LetsRun.com talks to the guy who made the first 10k of the marathon entertaining. His frontrunning was no stunt and has paid off big time in the past. This time it resulted in a 2:37:13 61st place finish.
Recommended: Excellent Post By Science Of Sport On Boston Conditions: The Surge Between 25 And 30k And The Sun Did The Leaders In We'll have more LRC analysis but this post does an excellent job of explaining what happened. Also read this post that explains why telling people to over-prepare for the heat may not be the best idea. And only 427 people deferred to next year's race.



RRW: Wesley Korir Comes From Behind For Shock Victory Korir, the former University of Louisville, Ron Mann-coached athlete was 57 seconds behind the leaders with less than five miles to go. Then the heat took its toll on leader Levy Matebo and Korir stormed to victory in 2:12:40 as American Jason Hartmann used a similar tactic to get 4th in 2:14:31. The winner was nearly 10 minutes slower than last year. Crazy.
*Top Results/Splits *Winners Photos *Video Highlights

High School Big News
17-Year-Old High Schooler Cayla Hatton Runs 33:17 10,000m Olympic Trials "B" Qualifier The prodigy only started running full-time this year. Now she's putting up a time that would make her 5th in the NCAAs last year. Truly ridiculous. The time is so fast some were wondering if it was a lap short, but this video proves it's legit and shows she ran every lap (16:30-16:46).
*A Q&A With HS Prodigy Cayla Hatton Two years ago, she was in awe of Kara Goucher and asking for her autograph. Now she'll be racing against people like her at USAs in the 10k.
LRC Men's Marathon Trials Analysis And Reaction The 2012 Trials race was a classic. We throw some love to the top 3, ponder Ritz's future in the marathon, tell you who had the best debut, and tell you who that guy you never heard of was. Plus we talk about Meb's 74-year-old badass dad and look at the fortune of some old timers who didn't make the team, Josh Cox and Dan Browne, in addition to the ones who did (Meb and Abdi).

Race Recap: Meb Keflezighi Captures 2012 Olympic Trials Marathon Title
5-6 Things Worth Reading
Awesome Read: Cam Levins Is Profiled By The Candian Press & Everyone Absolutely Justifiably Just Gushes About What He's Done - Including Levins Himself

RR: 50 stunning Olympic moments No 27: Ann Packer wins 800m in 1964 "Packer won gold in Tokyo having never previously run an international 800m race, and with the final itself only her eighth ever two-lap run." Not only that - she set a new world record of 2:01.1. Very impressive stuff (she had opened a 2:11 in her 1st 800 in May that year).

What's Next For Lopez Lomong? At This Point, His Coach Doesn't Know "Lopez has a lot of possible events," Schumacher said. "He's truly an athlete who could run anything from the 800 to the 10,000 and be successful." Lomong proved that at Stanford with an unforgettable performance. "I've seen people misjudge the '5' before, but I've never seen anything like that. He ran such an explosive lap, and then was able to get back out there and do it again.

Wired: Study Reveals Joggers Live 5 Years Longer 20 minutes, 3 times a week is enough.


What Do You Do To Help The Sport? Former Olympian Alan Culpepper And Wife Shayne Are Volunteering To Help More 200 Children From Kindergarten To 5th Grade Learn To Run "The goal for this is not to identify future Olympians. It's to create a habit that they can maybe take through life ... hopefully changing their perception of what exercise is and that it doesn't have to be torture and it doesn't have to be punishment or only about weight management. It can be just to do it."

For Everyone Who Thinks Every Young Death Is The Result Of PED Use: NY Times: Should Young Athletes Be Screened For Heart Risk?
Alan Webb To Race Robby Andrews & Curtis Beach At 800m On Sunday After seeing a 3:39/13:49 double last week, Alan Webb fans won't have to wait long to see if his stunning improvement continues as he'll race an 800 this Sunday at Duke. *MB: Is Webb racing too much?

*MB: German Fernandez is coming back, now 3:43 He beat Riley Masters in the process.
*MB: Big East men's 10K -- won in 33:06!!!?!
*MB: HEPS track and field--OUTDOOR 2012
*MB: Patriot League Outdoor 2012

Oregon Twilight Is Saturday: Ken Goe: Andrew Wheating Is Racing And We Still Don't Know Which Event; That Is The Problem With Our Sport Talks about an Olympic fencer who makes more money than many track athletes because she has a set schedule and competes against top rivals often. Update: MB: Wheating in 1500 tomorrow
*Oregon's Decathlete Dakotah Keys Is Twin Brother Of US Marine - They Both Are Hoping To Win Medals For The US
*Oregon's Brianne Theisen Ahead Of This Weekend's PAC-12 Heptathlon Champs: "I'm nervous as hell, to be honest." She needs the "A" standard to make Canada's team.
Sad News For Chris Solinsky Fans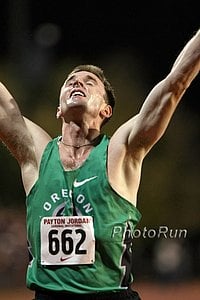 Chris Solinsky Will Not Enter The 2012 US Olympic Trials "I tore 90% of my hamstring off my pelvis. I'm going to have to bag it this year and swallow the hard pill that it's not going to happen. It's a matter of my body not responding."
*LRC Message Boarders Do It Again: Solinsky Pulls Plug on 2012
*Quick Interview From Before Announcement He also talks about how if he bumps into the rival Oregon Project guys on a run, they'll run together.
Diego Estrada Update
LRC Diego Estrada Would Have Been Eligible To Run Olympic Trials Diego Estrada, the recent American citizen and NAU redshirt junior, ran the second-fastest time ever by an American collegian at 10,000m on Sunday. Afterwards, he declared he'd be running at the Olympics for Mexico. One of the reasons he cited for his decision was that he wasn't eligible to run the US Olympic Trials. Turns out that was incorrect, as Diego was given erroneous information.
Look Forward To May 31st - Rome Diamond League
NBC Olympic Streaming Might Have A Catch You have to prove that you have a pay-TV subscription. No subscription, no free live streaming.
US Pro/Collegiate News
The Biological Passport Claims Its First Victim
Portuguese Distance Runner First Caught Using The Athlete Biological Passport Olympic 5ker/marathoner Hélder Ornelas gets a 4-year ban.
Non-Distance News
A Current And Former High School Star
Ajee Wilson Hoping To Be First To Break 2 In High School 800 The high school record is 2:00.07 by Kim Gallagher. Gallagher in her short life went on to win two Olympic medals (more on Gallagher here). If Ajee goes sub-2:00, hopefully it's at the Olympic Trials and she makes the final.

Jordan Hasay To Focus On The NCAA Season As She Realizes She Has A Long Way To Go To Compete With The Best In The World Message board discussion here.
Saucony Sold To Company That Owns Merrell
Olympics-Related News
Draft Lopez Movement Begins 2012 Pre Classic Men's 5K: Kenenisa Bekele & Mo Farah To Duel Before London Ritz, Rupp, and Teg will lead the American charge. We want to draft Lopez Lomong!!! *MB: Discuss

Brimin Kipruto Hoping To Become 1st Man To Defend Steeple Crown "Running is my office and I have to take it very seriously. I'm training twice a day, in the morning and evening and sometimes, I train three times a day."

Australian Sprinter Melissa Breen Runs 11.292 Seconds - "A" Standard Is 11.290 - May Get Left Off Olympic Team

Olympian-To-Be Eric Gillis Wins Canadian Half Marathon Champs In 1:04:38

British Miler Series Debuts This is a TV series in Britain but also online the The Telegraph is following some of Britain's Olympic mile hopefuls. First it looks back at the distinguished honor roll of British middle-distance runners.
Reaction To British Lifetime Doping Ban Being Overturned
The Fantastic 2012 Stanford Payton Jordan Cardinal Invite Is History *Full Results *Race Videos
LRC Women's Recap: Anna Pierce Is Back!!! Betsy Saina And Sally Kipyego Impress As Deena Kastor Returns Impressively But Comes Up Short Where to begin? Anna Pierce returned to relevance with a fantastic final 200 to win the women's 1,500 as Deena Kastor impressive returned to the track but came up a little bit short. Sally Kipyego showed that she's way, way better than your average Olympian. Plus another Colorado steeple star? And strong runner-up showings by Amy Hastings and Julia Lucas.

RRW: Sally Kipyego Leads Six World-Leading Marks At Payton Jordan Cardinal Invitational *IAAF Recap
*Iowa State's Betsy Saina (Who Is Redshirting To Focus On Kenyan Trials) Runs World Leader

MB: DEENA KASTOR 31:49 *Betsy Saina 31:15. Collegiate Record
Drug Ban Gone
UK Olympics Drug Ban Is Overturned Dwain Chambers is now clear to compete. *BBC On Chambers

Dwain Chambers Goes From Pariah To Mentor As Opinions Turn When Dwain Chambers challenged his Olympic ban in 2008, he was openly scorned, now he will be openly welcomed back.
Drake: Wallace Spearmon's 20.02 Breaks Michael Johnson's Meet Record At Drake Spearmon has been running great this year. It was so cold at Drake that Lolo Jones didn't run, yet Spearmon ran 20.02. Jenny Simpson won the 1500m in 4:12.95 over Maggie Infield.
*More On Spearmon
*Chaunte Lowe's 6'6" Gets Meet Record At Drake
*Drake Relays Section

Texas: High Schooler Aldrich Bailey Runs 45.19 In Texas

Penn Friday:

Oregon Women Dominate 4 X 1,500 Without Jordan Hasay At Penn Hard to believe this was the Duck women's first win at Penn.

53.8 Last Lap Gets Princeton DMR Victory updated The men's DMR was a sit-and-kick affair as every team but 3 was in it until the final kick. Princeton's Donn Cabral showed his new speed and unleashed a 53.8 final lap to get the win over Indiana's Andy Bayer in the slowest winning time since 1973. Princeton won the 4 x mile last year and will get a chance to defend tomorrow.
*Former Greats At Penn Relays Remember Incredible LeRoy Walker
*LaShawn Merritt, Now Coached By Loren Seagrave, Will Make Outdoor Debut At Penn
*Full Coverage From Philly Paper

Drake: *Cold, Wind Still The Story At Drake As Kara Patterson Wins Javelin
*Lolo Jones With NFL Star Ndamukong Suh At Drake Relays Press Conference

High School: Edward Cheserek went out in 57 on the first lap of the 400 to lead his team to DMR victory.
*Tyson Gay Surprises High School Sprint Star Levonte Kermit Whitfield With Entry To adidas Grand Prix

Florida: Marvin Bracy Slips Out Of Blocks, Still Runs 10.25 Into The Wind, The Fastest Time In High School This Year
Thursday
Thursday:
*Sheila Reid Finally Gets A Penn Relays Title As Villanova Wins DMR Reid got the baton even with Tennessee and ran 4:40.8 to give Villanova the win in 11:01.03 (1,200 - 3:22.9, 400 - 52.9, 800 - 2:04.5). She actually didn't have the fastest leg, though, as Princeton's Greta Feldman (4:38.7) and BC's Caroline King (4:39.2) were faster.
*Pre-Race Q&A With Reid On Rest Of Season And Trying To Make Canadian Olympic Team
*Penn Relays Thursday Prep Recap Mary Cain won the mile with a US-leading 4:39.28. Haley Pierce anchored in 4:42.9 to give Tatnall High the win in the DMR with a MR 11:28.86. Sophie Chase won girls 3k in 9:37.86.

Drake:
*Jenn Suhr Just Misses US Indoor Record As She Wins Mall Pole Vault At 15'7" She says she might open outdoor season in the Saturday competition. AR holder Brad Walker won the men's title at 18-9 1/4. Bryan Clay was winning the Decathlon after the first 4 events, but decided not to run the 400. *Photo Gallery
*If It's Too Cold, Lolo Jones Could Scratch From Drake Relays "Oh, 45's definitely 'no way.' Even 50 is kind of, 'uhhh.'"
*Video: Iowa Win Close Race Over Minnesota In Women's 4 X 1,600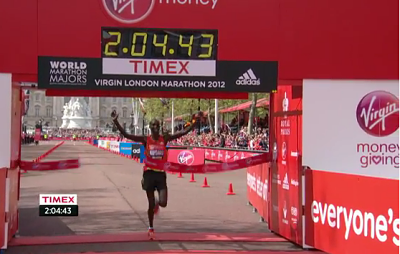 LRC A New #1: Wilson Kipsang Destroys One Of Greatest Marathon Fields In History In his first marathon major, Kipsang certainly wasn't scared of the bright lights, as he did something unheard of in major marathoning in the year 2012. He took off before halfway and used a 14:09 fifth 5km to obliterate the lead pack, as a 1:02:12 halfway wasn't fast enough for him, and he went to earn the largest margin of victory in 30 years, while Martin Lel was second. We recap it and speculate as to who gets the Kenyan Olympic spots and tell you why a DNF in our minds is a positive for someone's Olympic hopes.

LRC Meet Wilson Kipsang: "If I had to compare him to an NFL quarterback, I'd compare him to Peyton Manning."

*NYTimes Recap Of London *London Organizers Men's Race Recap *2:08 Audio Interview With Kipsang *IAAF
*Joe Battaglia's Picks For Kenyan Team: Kipsang, Makau, Kirui
On The Boards: *Live Update Thread *Kenyan Olympic team Pre-Race: Makau won't start on Sunday and Kirui will win
*Video Highlights Here

Sharon Cherop Outkicks Jemima Sumgong Cherop was third last year and third at the World Championships but she got the huge win here as she outdueled countrywoman Jemima Sumgong. Believe it or not, this was the 5th straight year the women's race has been decided by 3 seconds or less.
*Top Results/Splits *Video Highlights Including Exciting Women's Finish
*RunnersWorld Article On Cherop's Win, Post-Race Interview As Well
*40-Year-Old First American Sheri Piers Is From Maine But Was Ready For Heat Thanks To Training On A Treadmill Text and interview.
Great Read If You Didn't Read It Yesterday: Alberto Salazar Unplugged - Part II This interview with Amby Burfoot is great. From Ritz's struggle in the marathon, to Ritz's form change, to Alberto's competitive relationship with Jerry Schumacher, to Galen Rupp's marathon future and, to Alberto's biggest regrets, Amby Burfoot leaves no question unasked and Alberto doesn't shy away from any of them and talks about Rupp running 12:45 and in the 26:20s.
*Part I: Alberto's Book & The "Duel In The Sun"
MB: An Incredible Amby Burfoot Interview With Alberto Salazar
Ryan Hall Movie
LRC Ryan Hall Feature Film In The Works A full length film on Ryan Hall's quest for glory in London 2012 is in the works. Learn more about the film "41 Days," watch a trailer, and learn how you can help support the film and get some Ryan Hall memorabilia. Image below.
On The Boards: Ryan Hall's Big News
Khannouchi's Retirement
LRC Carey Pinkowski Reflects On Khalid Khannouchi's Career: "He Was The Absolute Best I've Ever Seen" The Chicago marathon director talks about the man who made his name in the Windy City. Plus quotes from London Marathon director Dave Bedford and a tweet from Ryan Hall.

LRC Marathon Legend Khalid Khannouchi Officially Retires Khalid Khannouchi, one of the greatest marathoners of all time, has told LRC that he is officially retiring from competitive running. Khalid helped revolutionize the sport of marathon running, setting two world record in the span of three years, including his final one at the "Greatest Marathon Ever Run" - the 2002 London Marathon matchup that featured Khannouchi, Paul Tergat and Haile Gebrselassie.
Shalane Flanagan Wins Lisbon Half, Tadese Three-Peats Updated with IAAF story The American got the big upset win (just as we predicted) and Zersenay Tadese got the win but not the world record (just as we predicted - a broken clock is accurate twice a day). Flanagan ran 68:51 for the win.
OTB: Flanagan wins Lisbon. Lock for Olympic gold?
*Will there be an official Lisbon half-marathon thread?
*Letsrun...seriously your picking Shalane Flanagan to win the 2012 Lisbon Half Marathon?
*Full Photo Gallery
*LRC Lisbon Half Marathon Preview
Flanagan Over Davila, Goucher Gets Third As Top 4 All Break Old OTrials Record Flanagan (2:25:38) pulled away from Davila (2:25:55) and Goucher was third in 2:26:06. Amy Hastings broke the old Trials record at 2:27:17 but didn't make the team. Deena Kastor was 6th in 2:30:40.
The Weekly Review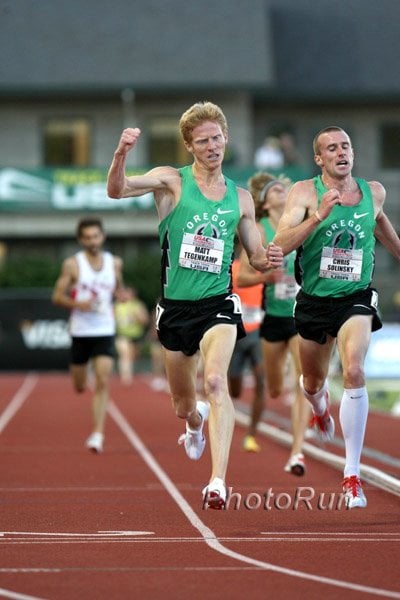 LRC WTW: Is Lopez Lomong A Medal Contender Gold Medal Contender? Is Matt Tegenkamp Still Relevant? Are Alan Webb And Anna Pierce Back? Plus Boston, London And The Return Of Bekele So much has happened the last few weeks, we haven't been able to stay on top of it all. We've been so busy trying to cover one big event and preview the next big event that we haven't had time to do our weekly recap. But no worries - we get everyone caught up on the last three weeks with a monumental week in review that includes five thoughts about 2012 Stanford, five thoughts about the 2012 Boston Marathon, and five thoughts about the 2012 Virgin London marathon. Along the way, we hype Lopez Lomong as a gold medal favorite, try to make sense of Kenenisa Bekele's return and wonder if Matt Tegenkamp is still relevant anymore.
Video: The British Miler, Episode Two On Andy Baddeley, who hit the "A" standard with 3:35.5 at Payton Jordan despite having a heart condition.
*Q&A With 1960 & 64 Olympian Dyrol Burleson, Who Was A 3-Time NCAA Champ And Has 1st Sub-4:00 At Hayward Field
*A Look Back At The 1912 Olympics: Arnold Strode-Jackson Just Showed Up And Entered And Won Gold
Another Steeple Fail (Getting Picked Up By USA Today Blogger)
This Didn't Get Enough Attention: World Record Beer Mile Attempt (More Info Here)
Non-Penn/Drake/Stanford News
France: Bernard Koech Runs 59:57 Nice (4th Half Marathoner Ever Under 1 Hour In France)

China: Sammy Wanjiru II? Ayele Abshero Follows Up His 2:04:23 Debut Marathon With A 1:01:11 Half Marathon Win In China Ethiopian Ayele Abshero grabbed the win in the men's contest of this IAAF Silver Label Road Race in a 1:01:11 season's best. The 2009 World Cross-Country champion, who has run a 2:04:23 Marathon this year winning in Dubai, has a personal best of 59:42 from last season.

Hamburg: Ethiopia's Shami Dawit (2:05:58), Kenya's Rael Kiyara (2:23:58) Break Course Records

Düsseldorf: Ethiopia's Seboka Diriba Tola (2:08:27), Agnes Jeruto (2:25:49) Break Course Records *LetsRun.com's Hero Yuki Kawauchi Is 8th In 2:12:58 The full-time worker didn't have too much time to think about the results as he had to get back to his job: "I'm going straight from the airport to work." Someone needs to tell the guy to take a break.
We Never Posted These: Paula And Haile G In Vienna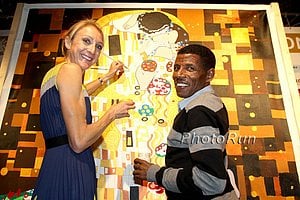 Usain Bolt Always In The News
Lengthy Look At Usain Bolt And His Entourage Telegraph Bolt says he drinks Guinness and "Once a year I will clean my room, just because I feel I should."
*Usain Bolt Only Worth $6 Million? This can't be right. He's got to make more than that per year.
*Usain Bolt's Virgin Broadband Ad A Big Hit In Britain
This Deserves More Attention
RIP: LeRoy Walker Pioneering 1996 USOC President, 1976 US Olympic Track Coach Dies Dr. Walker, the grandson of slaves, was born in the segregated South yet rose to the top of the US Olympic ranks. NY Times obituary.
*Legends At Penn Remember LeRoy Walker
*Philip Hersh: LeRoy Walker Was A Man Of Olympian Achievement
Pro Marathon News
Ryan Hall Running ING NYC Marathon Hall and Kiwi Kim Smith were announced for this year's race at this year's Opening Day presented by Asics, which featured a live ABC7 broadcast (full replay here) and even the "Ridiculously Photogenic Guy." It will be Hall's second New York City Marathon.
Discuss: Ryan Hall Running NYC
Virgin London Marathon Photos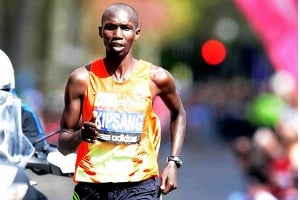 Updated Boston Photos (Now With Many More Men's And Women's Photos)
Andrew Wheating Was Dealing With Hamstring Injury For 7 Months, Back Running Now Andrew Wheating In Drag, Moonwalking, And Lip Syncing Whitney

Update: Where Has Andrew Wheating Been? Most interviews are completely pointless. "Tell us about your race ..." This one is very different. You might not want to watch even the full 6 minutes. We did.
*MB: Wheating interview on injury, completely serious !
Interesting Read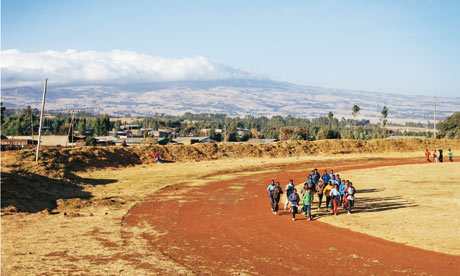 Bekoji, Ethiopia: Town Of Runners By now many of you have heard of Iten, Kenya - the tiny town where many Kenyan stars train. The Ethiopian town of Bekoji may be even more impressive, as it is where Kenenisa Bekele (3 Olympic golds), Tirunesh Dibaba (2 Olympic golds), Derartu Tulu (2 Olympic golds), and Fatuma Roba (1 Olympic gold) were all born. Lengthy Guardian profile on the town and its unheralded coach Sentayehu Eshetu. A movie on the town - "Town of Runners" - comes out later this month.
*Bekoji Photo Gallery
Alberto Salazar's Book Released And Endurance Now On DVD
Lisbon Photos
Three Nice Deals On Running Shoes
1) Nike Free 2+ $59.98 For men - 1 color only at this price. Other colors and women $79.99-$99.99.
2) Adidas Leap $49.98
3) Brooks Adrenaline 11 $59.98
Little LRC gets a commission with your purchase.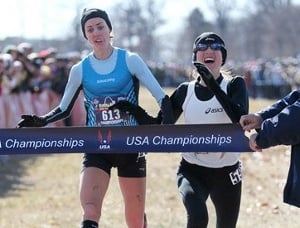 Training Corner (More In The Training Forum)