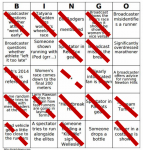 Bingo came to the Boston Marathon for the first time.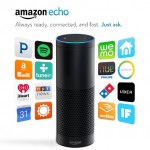 We're putting this up at 7:50 pm Eastern. Let us know your thoughts at [email protected]
Boston Men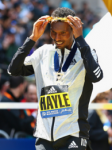 LRC: Lemi Berhanu Hayle Drops The Hammer On Lelisa Desisa To Get His First World Marathon Major Win (Updated with interviews) Desisa broke the race open after 25K and made it a two-man duel between he and Berhanu. But in the end, Berhanu was way better as he crushed Desisa over the final mile to win in 2:12:45 to Desisa's 2:13:32. Yemane Tsegay made it an Ethiopian sweep as he held off former champ Wesley Korir for 3rd.
International Road Results
Boston Marathon Appetizers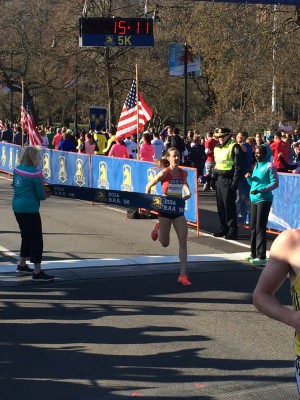 LRC Molly Huddle (15:14) Wins Third Straight B.A.A. 5K Title; Dejen Gebremeskel (13:39) Takes Down Ben True (13:41) In Men's Race Both of the American stars will be running the 5,000 at the Pre Classic.
LRC Chris O'Hare (4:10.2) And Brook Handler (4:49.6) Win 2016 B.A.A. Invitational Miles Kemoy Campbell and Heather Kampf were the runners-up (Kampf for the third straight year).
Pro Sprint Action: Yohan Blake Back In The Club
News From The UK
2016 South African Champs
Boston

LRC What's It Like Being The Husband Of A Potential American Marathon Star? We Talk To Dillon Gracey Before Neely Spence Gracey's Debut In Boston Dillon Gracey tied for 3rd in our $20,016 LRC Running Warehouse USA Indoor Prediction Contest. We used that as an excuse to talk about Neely's debut in Boston and being the husband of an American star.
Neely Spence Gracey Ready For Boston "Training has been great and she's healthy and ready to go." From the interview above.
LRC Two Aspiring Coaches Triumphed In Our Running Warehouse USA Indoors Prediction Contest We give props to two of the guys who finished ahead of Dillon in the LRC Running Warehouse Prediction Contest.
LRC Running Warehouse Worlds Contest Recap

LRC Doping Scandal Comes To LRC $200,015 Running Warehouse World Indoors Prediction Contest Doping has tainted our contest but you still can meet the interesting winners who make up LRC and win our contests.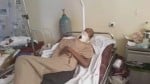 One Ethiopian runner is dead, another is in critical condition after a truck plowed them over on a training run on Saturday. Help them now. *Donate here.