2014 Turkey Trot Results
RRW: Ben True, Diane Nukuri Win 2014 Manchester Road Race True beat a very deep field that included Sam Chelanga 4 seconds back. Nukuri Johnson also beat a very competitive field, including Lauren Penny 6 seconds back, NCAA champ Marielle Hall, Neely Spence, Janet Bawcom and Sally Kipyego. *Full Results
Garrett Heath Wins Silicon Valley Turkey Trot In 13:52 Over Pat Casey (13:53) And Diego Estrada (13:53) Ethiopia's Buze Diriba won the women's race in 15:33 over Emily Infeld (15:42).
*

Video:

Alexa Efraimson Collapsed At The Finish, Got Up And Finished 9th (16:08)
*Video Interview With Garrett Heath
*Full Results *MB Thread
Stephen Sambu Beats Lawai Lalang In Oyster Bay Turkey Trot 5K Sambu became the first person to run sub-14 on Long Island with 13:42, beating Lalang's 14:03. Maegan Kritchin won the women's race in 16:42.
*Results *Sambu Raising Money For Clean Water In Kenya – Donate Here *Race Website
Zachary Ahart (24:30) And Morgan Burrows (29:10) Win 119th Annual Buffalo YMCA Turkey Trot 8K With its first running in 1896, it is the oldest road race in the US.
*RIP: Tom Donnelly, Organizer Of America's Oldest Race, Dies At 61 Donnelly, a 2:35 marathoner, died unexpectedly just 2 weeks before what would have been his 10th year as RD for the Buffalo YMCA Turkey Trot 8K.
US Distance News: Sambu Vs. Lalang, Beer Mile WR Holder At It Again
Interesting Distance News
More IAAF And Post-Doha Decision News
Want a Better Running Shoe?
Beta Better Running Shoe Site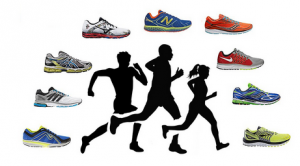 It's Time to Change How We Find Running Shoes