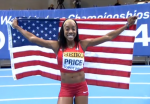 Chanelle Price took it out really hard and hung on to win gold at 800 at the World Indoors. Wire-to-wire, pr, world-leading time for the win. Impressive. Recap, analysis, post-race video. *Post race interview with World Champion Chanelle Price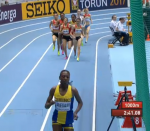 Abeba Aregawi went out and crushed the field. There have now been 3 DQs after the race. Moving Canada's Nicole Sifuentes to bronze and Treniere Moser to 4th (and back to 5th after an appeal).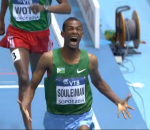 World, meet the newest mid-d star Ayanleh Souleiman. Souleiman controlled the race from start to finish, as Nick Willis came up just short of a medal, Will Leer was a non-factor and talked about a possible boycott of USAs. Recap, results, and video and a dance by Souleiman. *Discuss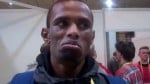 Post-race video and comments from Souleiman, Willis, and Leer.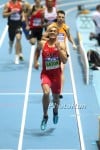 Eaton was ahead of WR pace going into the heptathlon 1000m, but came up a bit short and missed breaking his WR by 14-points. We decided to take this opportunity to talk distance running with Eaton and see what kind of a training a double-multi-event WR holder does.
Daily Schedule
| Race | CST | CET |
| --- | --- | --- |
| 1500 Meters Final | | |
| 1500 Meters Final | | |
Outside Letsrun
IAAF recap. Da Silva was out of the medals until his final jump when he snatched gold.
A Pr in the final got Nia Ali the upset win over Sally Pearson.
Team USA's Nia Ali  pulled a huge upset in the women's 60mh over Sally Pearson, but there were also stunned all over the place.
On The Boards
Navigate
Related Events