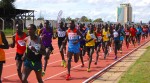 LRC's latest dispatch from Kenya includes a recap from the "City of Champions," where Andy Arnold tells you who's looking good (Ezekiel Kemboi, Elijah Manangoi, Timothy Cheruiyot), why Kiprop can go sub-3:26 this year and why he's become a Birech fan. Plus did he spot Kenyan's newest teen sensation? Updated with altitude conversions.
---
New Forensic Evidence Claims Oscar Pistorius Attacked Reeva Steenkamp With An Air Rifle And Cricket Bat Before Shooting Her That's some pretty heavy evidence to come out after the trial (and 3 years after a murder).
Sprint Stuff
TMZ: Rihanna Snubbed Date Request From Usain Bolt Bolt joked that Leonardo DiCaprio (who Rhianna is rumored to be dating) was "no competition" saying, "I'm tall, I'm handsome I'm dark, I'm the greatest."
Usain Bolt Says There Is A Chance He Could Not Retire After 2017, Although It Sounds Like He Really Wants To "Coach says I shouldn't say I want to retire just yet, I should focus on the year and see how I feel after (2017) … But he says to give it a chance, because I think my coach is pushing for me to go a few more years. We'll see what happens."
"Ground-Breaking" 100H Race Set For Pre Classic Dawn Harper Nelson, Brianna Rollins, Jasmin Stowers and more.
Three Random Facts About US 400 Hurdler Johnny Dutch Most interesting, he used to do ballet and he's never seen Star Wars even though he owns a film production company.
Ato Boldon Does Video Interview With France's Two-Time World Indoor 60H Silver Medalist Pascal Martinot-Lagarde He says the weakest part of his race is the start, which is the perfect thing to improve racing indoors.
Michigan Hurdler Cindy Ofili Joins Updated Women's Bowerman Watch List Molly Seidel is the only distance runner on the list.
More From The Weekend / Early Week Action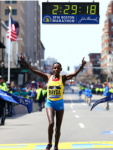 LRC  Ethiopia's Atsede Baysa Storms From Behind To Win Boston Marathon In 2:29:19 After Leaders Blow It With A 5:00 16th Mile (Updated with interviews with Neely and Steve Magness) dramatic come-from-behind victory for Ethiopia's Atsede Baysa as Neely Spence Gracey was 9th.
International Road Results
Boston Marathon Appetizers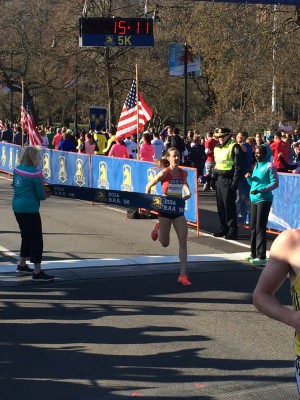 LRC Molly Huddle (15:14) Wins Third Straight B.A.A. 5K Title; Dejen Gebremeskel (13:39) Takes Down Ben True (13:41) In Men's Race Both of the American stars will be running the 5,000 at the Pre Classic.
LRC Chris O'Hare (4:10.2) And Brook Handler (4:49.6) Win 2016 B.A.A. Invitational Miles Kemoy Campbell and Heather Kampf were the runners-up (Kampf for the third straight year).
Pro Sprint Action: Yohan Blake Back In The Club
News From The UK
2016 South African Champs
Boston

LRC What's It Like Being The Husband Of A Potential American Marathon Star? We Talk To Dillon Gracey Before Neely Spence Gracey's Debut In Boston Dillon Gracey tied for 3rd in our $20,016 LRC Running Warehouse USA Indoor Prediction Contest. We used that as an excuse to talk about Neely's debut in Boston and being the husband of an American star.
Neely Spence Gracey Ready For Boston "Training has been great and she's healthy and ready to go." From the interview above.
LRC Two Aspiring Coaches Triumphed In Our Running Warehouse USA Indoors Prediction Contest We give props to two of the guys who finished ahead of Dillon in the LRC Running Warehouse Prediction Contest.
LRC Running Warehouse Worlds Contest Recap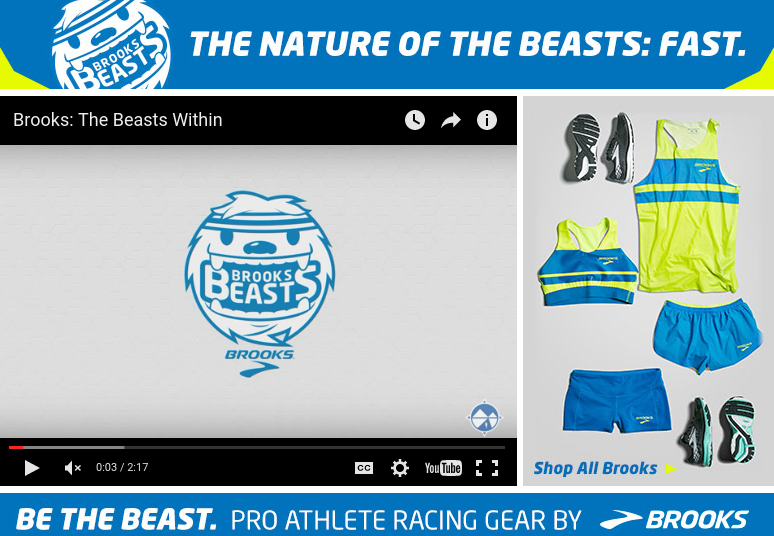 LRC Doping Scandal Comes To LRC $200,015 Running Warehouse World Indoors Prediction Contest Doping has tainted our contest but you still can meet the interesting winners who make up LRC and win our contests.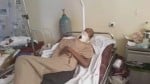 One Ethiopian runner is dead, another is in critical condition after a truck plowed them over on a training run on Saturday. Help them now. *Donate here.
Want a Better Running Shoe?
Beta Better Running Shoe Site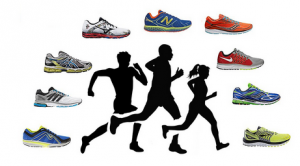 It's Time to Change How We Find Running Shoes