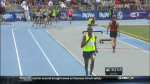 LRC Aman Wote CRUSHES The Field And Nick Willis At Drake – Wins By 7+ Seconds In 3:53.39
US's Kristi Castlin Wins Drake Relays 100H In Upset Victory Over World Champ Brianna Rollins It was a photo finish as Castlin beat Rollins 12.571 to 12.576. Rollins hadn't lost a 100H race in almost two years. The USA White team, which included Aries Merritt, won the men's shuttle hurdle relay over Jamaica. *Video
*Drake Recap: Arkansas And Illinois Men Tie In Overall Team Scoring; Baylor Wins For The Women
*DyeStat High School Drake Relays Highlights Stephanie Jenks ran a US#1 4:28.72 for 1,500 and a US#1 3K of 9:26.87 which broke Katie Flood's MR.
*MB: Official Day 2 2014 Drake Relays Discussion Thread
Friday Drake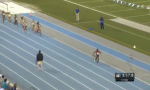 LRCHellen Obiri Crushes Americans In 1,500 For $25,000, LaShawn Merritt Over Kirani James In Round 1, Derek Drouin 2.40! Canadian Record The women's 1,500m was no contest as Hellen Obiri got the best of Brenda Martinezand the Americans over the final 300m. LaShawn Merritt won the anticipated showdown with Kirani James, and Derek Drouin jumped really, really high.
Distance News
Haile G's Masters Marathon World Record Attempt In Hamburg Is Off As He Pulls Out Due To Pollen Allergies It's a shame as the world record holder Andres Espinosa is being flown into Hamburg by meet organizers.
*LRC World Record Holder Andres Espinosa Of Mexico To Be Guest Of Hamburg Marathon Espinosa's masters world record of 2:08:46 was going to be no easy feat for Geb, as it is the best Masters World Record in all of track according to the IAAF tables.
*MB: Say it ain't so: Haile G pulls a Rupp – pulls out of Hamburg marathon WR attempt with pollen allergy

Jumping News
News From Down Under
Previous Drake/Penn News
Drake – Wed: WR Holder Renaund Lavillenie Returns To Competition and Wins in 18-8 3/4 at Drake PV Mall Competition Cuba's Yarisley Silva won the women's comp in a world lead of 15-4 1/4 (4.68m). *Video *Photo Gallery *Athlete Quotes
Penn: Recommended Read: NY Times: Penn Relays – The meet that never stopped running The article includes a historical photo gallery of Jesse Owens, Roger Bannister, etc. *Photos
Kenyan News: Moses Mosop And Abel Kirui Return To Action
More Upcoming Track Action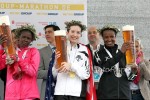 A nice PB and win for Beragel after her 13th place finish at the World Half Marathon Championships.
Meb Still Making News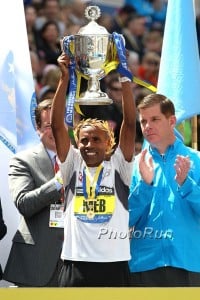 A MUST READ: The Inside Story: How Did Meb Get Far Enough Ahead To Win 2014 Boston? Toni ReavisTells You Reavis has the scoop of what went on in the top African pack.
The US Road Mile Champs Were Tuesday In Des Moines
LRC Mt. SAC 5k: Jordan Hasay Goes For It, Abbey D'Agostino Outkicks Her, But Sweden's Meraf Bahta Wins Abbey-Hasay-Brenda Matchup In the end, Abbey D was only 3rd, Jordan Hasay 6th, and Brenda Martinez 8th, but there was a lot of drama getting there as Jordan showed no fear once again, Abbey outkicked her, but the internationals came out on top. Jordan did set a PR. In other action, Matt Hughes won the steeple and Kennedy Kithuka the 5k. *Results

Drake And Penn Weren't The Only Relay Action This Weekend
US Mid-D News: Spikes Mag: A Day In The Life Of Nick Symmonds Symmonds, like LetsRun.com's JK, loves Dr. Pepper, eats 4-5,000 calories a day (but barely touches breakfast). In the afternoons, he often tries to learn Spanish.
International Distance News
Upcoming Action:
Soon will more than 200,000 have read this?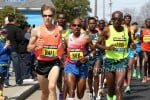 LRC American Strong: The Untold Story Of American Teamwork And How Ryan Hall Helped Meb Win Boston American Meb Keflezighi rightfully got the glory but his American competitors helped him out. The untold story of American Strong.
"Best @letsrundotcom article I've ever read I believe." – @GreccoCole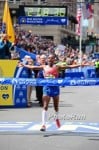 LRC Dick Patrick – Meb Strong: How Meb Worked His Magic Once Again Meb once again pulled it off, when very few thought he could. Dick Patrick tells us how the deserving champ did it.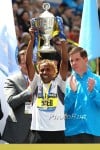 LRC The American Drought Is Over: Meb Keflezighi Wins The 2014 Boston Marathon The American drought is over. American Meb Keflezighi ran an extremely gutsy race to hold off Wilson Chebet and win the 2014 Boston Marathon. Nick Arciniaga and Jeff Eggleston were in the top 10 as Ryan Hall was 20th in finishing his first marathon in three years.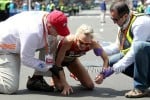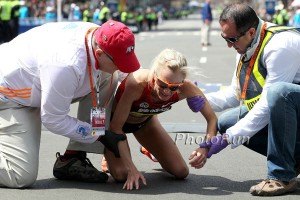 LRC Four Thoughts On The Women's Race: Shalane's Bid For Glory, Jeptoo's Incredible Final 3 Miles, The 2:18 And 2:19 Clubs, And Desi Linden We break down the women's race: Flanagan's move bold or foolish?, Rita Jeptoo crushed the final 3.2 miles, the 2:18 and 2:19 clubs have 2 more members, and Desi Linden.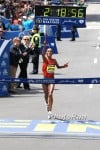 Rita Jeptoo Crushes It The Final 10k To Win Boston Marathon In 2:18:57 Rita Jeptoo took care of business. American Shalane Flanagan set a blistering early pace and then Rita Jeptoo brought it home in convincing fashion to smash the Boston course record. Flanagan held on for the fastest time by an American in Boston.
Want a Better Running Shoe?
Beta Better Running Shoe Site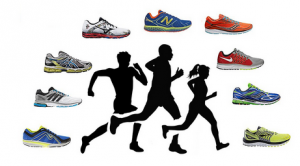 It's Time to Change How We Find Running Shoes