Villanova Women Complete The Sweep – Win 4 x 800 at Penn Relays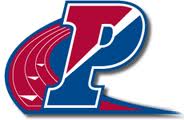 April 24, 2014 to April 26, 2014
Wildcat Women Complete Program's 5th Ever Sweep of Distance Relays – 1st Time Since 1997
by LetsRun.com
April 26, 2014
In the women's 4 x 1500 and DMR at the 2014 Penn Relays, the Villanova Wildcats and Emily Lipari got the win in similar fashion, by coming from behind, sitting on the shoulder of Aisling Cuffe and then sprinting past her in the last 50.
Today, in the 4 x 800, Lipari got the baton on the anchor with a big 2.69 second lead. However, this time she had someone coming after her from behind. After a 58.9 first lap, 2014 NCAA indoor 800 champ Laura Roesler of Oregon caught up to Lipari on the second lap and then Roesler proceeded to sit on Lipari's shoulder and try to regroup and get ready for the sprint finish. Lipari was now getting a little bit of her own medicine.
Article continues below player
Who had the edge? Was it the 800 specialist Roesler or was it Lipari given how much easier she'd run for the firs 600?
Well over the last 100, it was all Lipari and the Wildcats. Lipari turned on the jets and pulled away from Roesler to give the Wildcats a clean sweep of all three distance relays at the 2014 Penn Relays. Lipari split 2:03.50 as Villanova won in 8:21.49 as Oregon and Roesler were second in 8:22.54 after Roesler's 2:01.86 split.
Quick Take #1: A great weekend for Villanova and Lipari. According to Philly.com, this is the 5th time they've swept all three distance relays the and the first time since 1997.
Quick Take #2: Roesler ran a near perfect first 600. She didn't try to make up the massive gap all at once. We had her in 58.9 for the first 300 and 62.6 for the second lap (FAT shows we were a little bit fast). We kind of wish she'd just kept going around Lipari when she caught her as then Roesler might have split sub-2:00, but we don't think any strategy would have changed the outcome here.
RESULTS
PL
SCHOOL/AFFILIATION
MARK
ATHLETES
ID
1
Villanova
8:21.49
Kelsey Margey (2:06.33), Angel Piccirillo (2:06.00), Nicky Akande (2:05.67), Emily Lipari (2:03.50)
AA
2
Oregon
8:22.54
Claudia Francis (2:08.20), Samantha Murphy (2:08.42), Annie Leblanc (2:04.07), Laura Roesler (2:01.86)
AB
3
Georgetown
8:31.03
Rachel Schneider (2:08.52), Sabrina Southerland (2:06.09), Becca Deloache (2:08.08), Andrea Keklak (2:08.37)
AC
4
Tennessee
8:35.22
Alexis Panisse (2:07.63), Kianna Ruff (2:08.05), Brittney Jackson (2:09.94), Amirah Johnson (2:09.62)
AE
5
Princeton
8:45.40
Meghan McMullin (2:10.82), Zoe Sims (2:12.22), Molly Higgins (2:13.06), Kim Mackay (2:09.31)
AH
6
Fordham
8:50.90
Titi Fagade (2:10.96), Kristen Stuart (2:12.54), Melissa Higgins (2:13.16), Mara Lieberman (2:14.26)
AL
7
Cornell
8:50.93
Kristen Niedrach (2:12.93), Alesha Knudson (2:12.61), Elyse Wilkinson (2:11.22), Libby Nolan (2:14.18)
BE
8
Charlotte
8:51.18
Rachel Miller (2:12.05), T'Sheila Mungo (2:12.00), Taylor Carcella (2:12.94), Maraya Slatter (2:14.21)
AQ
9
Albany
8:51.90
Brianne Bellon (2:12.58), Dominique Claudio (2:14.42), Breanna Cummings (2:15.98), Kathryn Fanning (2:08.93)
AW
10
Buffalo
8:53.18
Meghan Manley (2:14.45), Donna Jeanty (2:10.55), Uwa Omorogbe (2:16.64), Asia Henry (2:11.55)
AT
11
Monmouth
8:53.78
Jenna Cupp (2:13.66), Zoya Naumov (2:12.11), Abby Baker (2:17.72), Tionna Garner (2:10.31)
BC
12
UMES
8:58.27
Rachel Halmon (2:14.97), Shantol Hemley (2:10.93), Jheniel Kelly (2:13.58), Annis Mars (2:18.81)
BD
13
Northern Illinois
8:59.14
Ali Olson (2:12.59), Meghan Heuer (2:13.71), Jamie Burr (2:19.02), Julie Cronin (2:13.83)
AS
14
Indiana
8:59.23
Samantha Gwin (2:16.30), Kellie Davis (2:14.67), Taylor Wiley (2:15.64), Samantha Ginther (2:12.65)
AN
15
Army
8:59.39
Katrina Donarski (2:15.05), Allie Sutherland (2:14.80), Elizabeth Moton (2:19.77), Jennifer Comfort (2:09.78)
AR
16
Penn
9:00.74
Pauline Dabrowski (2:15.94), Ella Wurth (2:16.28), Carey Celata (2:14.31), Chelsea Delaney (2:14.22)
AX
17
Wagner
9:02.99
Emily Pereira (2:14.24), Alexis Bivona (2:18.48), Cameo Kirk (2:17.43), Emily Pereira (2:12.84)
BI
18
St. John's
9:07.22
Veronica Thompson (2:13.77), Stephanie Vanpelt (2:15.94), Natasya Rodriquez (2:18.10), Michelle Vanpelt (2:19.43)
AZ
19
Pittsburgh
9:08.35
Cayla Del Piano (2:14.99), Deanna Felicissimo (2:21.68), Morgan Perry (2:16.45), Joslin Sellers (2:15.24)
BF
20
St. Joseph's PA
9:08.91
Lauren Hehir (2:16.62), Elizabeth Barrett (2:14.11), Sara Radzwilka (2:17.91), Jaclyn Kogut (2:20.28)
BK
21
UConn
9:09.84
Lisa Zimmer (2:16.35), Kat Vodopia (2:19.58), Emily Howard (2:17.62), Maggie Christe (2:16.31)
AM
22
South Carolina
9:10.42
Maya Evans (2:16.29), Anna Todd (2:14.41), Ashley Miller (2:19.20), Martha McCoy (2:20.53)
BG
23
Rider
9:10.54
BJ
24
American
9:12.69
Kelseagh Budris (2:16.63), Corina Velazco (2:19.91), Alexandra Tyburski (2:15.31), Julia Sullivan (2:20.86)
BL
25
Rowan
9:13.69
Jessalynn Wright (2:15.88), Tashay Wilson (2:21.04), Melirah Searcy (2:14.87), Vanessa Valdes (2:21.91)
BR
26
East Carolina
9:17.81
Olivia Slate (2:18.06), Brooke Kott (2:15.09), Aiesha Goggins (2:17.89), Amanda Tomlin (2:26.78)
BP
27
La Salle
9:23.18
Rochelle Harrison (2:20.80), Taylor Hackett (2:19.09), Kate Conville (2:22.65), Shannon Dwyer (2:20.65)
AO
28
Colgate
9:28.00
Shannon Young (2:18.47), Olivia Brackett (2:23.00), Chandler Wood (2:24.86), Anna Orientale (2:21.68)
BQ
29
East Stroudsburg
9:33.61
Kim Wernerspach (2:20.12), Lauren Toth (2:24.21), Erin Brady (2:25.32), Meghan Ragard (2:23.98)
BO