Déjà Vu: Villanova And Emily Lipari Kick Past Cuffe And Stanford For 4 X 1,500 Crown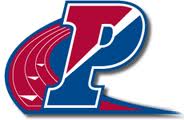 April 24, 2014 to April 26, 2014
by LetsRun.com
April 25, 2014
Déjà vu.
The end of the women's 4 x 1,500 today at Penn Relays was almost an exact replay of yesterday's women's DMR. On the anchor leg, Stanford's Aisling Cuffe, the 2014 NCAA 5,000 runner-up, had the baton and was in the lead, setting an honest pace. But right behind her was 2014 NCAA indoor mile champ Emily Lipari of Villanova.
Article continues below player
When a 5k runner and a miler are matched up in a 1,500, you know how it's going to end. Once again, Cuffe did her best to try to break Lipari. Once again, Lipari let her get a tiny bit of daylight with 200 remaining before storming back in the last 100 to take victory for Villanova in 17:16.52 after a 4:16.4 split. Cuffe, who split 4:16.6, and Stanford were second in 17:16.74.
Dartmouth's six-time NCAA champion Abbey D'Agostino ran a great 4:08.0 anchor leg, the second-fastest split in Penn history, to get third for Dartmouth in 17:20.87.
Quick Take #1: A record 9th win for Villanova in this event but their first since 2000. The women's 4 x 1,500 only started in 1989 and 'Nova won 8 of the first 12, but zero since.
Quick Take #2: A good run by D'Agostino. Given her lofty standards, we found her 15:30 third place showing at Mt. SAC last week to be a little disappointing. This split will likely quiet those wondering if her collegiate career might end with an upset loss to Texas' NCAA 5,000 leader Marielle Hall.
Deja vu: @NovaTrackXC out kicks @StanfordXCTF for the second day in a row, wins college women's 4 x 1,500 championship pic.twitter.com/Hoawv9lMXw

– Penn Relays (@thepennrelays) April 25, 2014
RESULTS
PL
SCHOOL/AFFILIATION
MARK
ATHLETES
ID
1
Villanova
17:16.52
Stephanie Schappert (4:22.3), Angel Piccirillo (4:17.4), Nicky Akande (4:20.4), Emily Lipari (4:16.4)
AB
2
Stanford
17:16.74
Claudia Saunders (4:22.6), Amy Weissenbach (4:17.4), Jessica Tonn (4:20.1), Aisling Cuffe (4:16.6)
AC
3
Dartmouth
17:20.87
Abby Markowitz (4:27.4), Dana Giordano (4:16.4), Margaret Donovan (4:29.1), Abbey D'Agostino (4:08.0)
AE
4
New Mexico
17:35.25
AI
5
Columbia
17:56.59
Olivia Sadler (4:24.4), Waverly Neer (4:22.0), Anna Williams (4:33.5), Trina Bills (4:36.7)
AH
6
Georgetown
18:02.84
Hannah Neczypor (4:26.6), Haley Pierce (4:31.3), Annamarie Maag (4:27.5), Kirsten Kasper (4:37.4)
AD
7
Mississippi State
18:08.45
Rhianwedd Price (4:22.8), Katie Huston (4:32.9), Cornelia Griesche (4:28.9), Emma Neigel (4:43.9)
AM
8
Tennessee
18:13.47
Amirah Johnson (4:24.0), Chelsea Blaase (4:38.8), Kelsey Kane (4:38.3), Alexis Panisse (4:32.4)
AF
Texas A&M
DNF
Hillary Montgomery, Grace Fletcher, Ashley Chamberlain, Katie Willard
AN
Indiana
DNF
AP
UConn
DNF
Emily Durgin (4:27.4), Abby Mace (4:53.9), Lauren Sara (4:36.1), Lisa Zimmer