The Impossible Games Are Thursday *Results

LRC Jakob Ingebrigtsen Gets European 2,000m Record, Team Norway Crushes Team Kenya,  Karsten Warholm Gets Record @ Impossible Games It wasn't the track & field we're used to, but Ingebrigtsen (Euro 2,000m record of 4:50.04), Warholm (300m hurdles world best of 33.78), and Mondo Duplantis (5.86m PV) still entertained the track world on Thursday afternoon.
*MB: Official 2020 Impossible Games Discussion Thread – Team Cheruiyot vs Ingebrigtsen
*MB: Sondre Moen 25,000 meters at Bislet
*MB: Why is World Athletics naming an event after a convicted drug cheat
Today Is Impossible, Next Month We Have Inspiration
We've Brought John Kellogg Out Of Retirement – Our Summer Training Program Is Back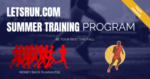 LRC High Schoolers And College Runners- Train Smarter This Summer With The LetsRun.com Summer Training Program If you aren't sure what you should be doing for summer training and want to be your best this fall, sign up for our summer training program. Get a daily training schedule, interact with our team, and be your best this fall.
Sunday's Interesting Links
The Veil On World Athletics' Finances Is Lifted For 1st Time Ever As Financial Data Are Leaked in 2018, World Athletics had $45 million in the bank. That's the good news. The bad news is they were spending $20 million more per year than what they were bringing in.
*MB: World Athletics financial info leaked for 1st time ever. They've got $45 million in bank, but are running a $20 mil deficit
Interesting Thought: What If All The Olympics Had Been Held One Year Earlier Than They Actually Were? Would Jim Ryun, Marty Liquori, Mary Decker, Sonia O'Sullivan, Tyson Gay and Mike Powell be Olympic legends?
RIP: 1964 Olympian Ron Larrieu, The 1st American Under 28:00 For 6 Miles And Also A Former US 3-Mile Record Holder, Has Died At 83 Larrieu, who was the older brother of 5-time Olympian Francie Larrieu-Smith, also broke the a 31-year-old US HS 3,200 record by running 9:39.
Scottish Running Legend Don Macgregor, Who Was A Surprising 7th In The 1972 Olympic Marathon, Has Died
Previous LRC Exclusives
LRC 

I Was Bored, So I Watched Joan Benoit Samuelson Win The 1984 Olympic Marathon After a runner that was "considerably heavier than the other marathoners" took an early lead, Benoit won the inaugural women's Olympic marathon thanks to a daring early breakaway, clocking the #3 time ever (at the time) and demolishing a field of studs (Grete Waitz, Ingrid Kristiansen, Rosa Mota) to cement her status as a legend.
*MB: How hot was it really during the 1984 Olympic women's marathon? The NY Times report on the race says it got up to "near 90" but the weather data doesn't show that.

LRC's Weekly Podcast 2020 Boston Marathon Cancelled, Brown Track And Field Cancelled + Guest Tyler Andrews Goes For Treadmill World Record At Chaski Challenge And HSer Joe Fast Joins The Show Listen to the best track and field running podcast on the planet and learn about the guy who may dominate the NCAA men's 800 for years to come.
Want a Better Running Shoe?
Beta Better Running Shoe Site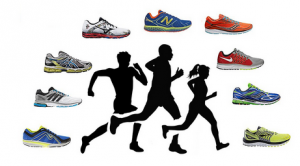 It's Time to Change How We Find Running Shoes