Cross Country in the Age of COVID-19: What the 2020 NCAA XC Season Will Look Like…If There Is One
By Jonathan Gault
June 5, 2020
If you like hearing the phrase "I don't know," try reporting a story on the 2020 NCAA cross country season. Three months ago, the United States had just confirmed its 500th case of COVID-19 (there have now been over 1.9 million confirmed cases in the US), society was still functioning normally, and collegiate athletes across America were preparing to descend on Albuquerque for the NCAA Indoor Track & Field Championships. At the time, the idea that many of those athletes had already run their final collegiate race seemed unimaginable. So projecting anything three months into the future — when the cross country season would traditionally start — is not easy.
"Some days I wake up, I read the news and think there is no way we have a season," says Oklahoma State coach Dave Smith, whose school is slated to host this year's NCAA championships on November 21. "Other days, I wake up and think, this might happen."
Most coaches interviewed for this story echoed Smith's sentiments.
"I probably change my opinion daily or even within the day," says Iona coach Joe Pienta.
Article continues below player.
In general, there's a cautious optimism among the Division I coaching body. Coaches are preparing as if there will be a season this fall, partly out of hope and partly because, well, what else are they going to do right now?
"I need to, right now, believe that we're gonna have a season in one way, shape or form," says Toledo coach Andrea Grove-McDonough. "I think, like a lot of people, it's just too hard for me to grasp that we would go this long just without being able to be back together and training…I really, really hope that we, in some way, [can have a season]."
So what would a 2020 cross country season look like? And what has to happen between now and then to get there? Allow us to explain.
Students need to be back on campus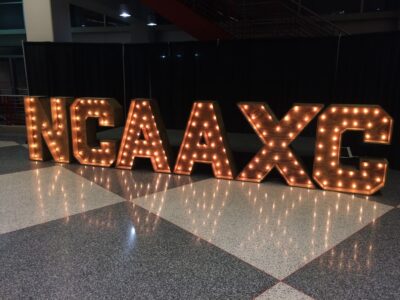 The first step toward a 2020 cross country season: students must return to campuses across the country.
"If a school doesn't reopen," NCAA president Mark Emmert said last month, "then they're not going to be playing sports. It's really that simple."
Even though cross country is the fall sport in which in-person group practice is least essential, coaches agree: without students on campus, the any talk of a 2020 season is a nonstarter.
Without the development of a COVID-19 vaccine — which seems unlikely by the fall — reopening campuses will present challenges. By design, most colleges are open communities: between dining halls, classrooms, libraries, and dorms, there is ample opportunity for the virus to spread. And while college students themselves don't face much of a mortality risk — according to the CDC, 15-to-24-year-olds accounted for just 0.1% of coronavirus deaths through May 23 — they could spread the disease to elderly professors or staff.
"If you're gonna bring back 6,400 students back to Cambridge, understand that this peer group is going to exchange fluids at every opportunity they can, socially," says Harvard distance coach Alex Gibby. "They're not gonna distance. They're gonna have conversations, they're gonna have their love lives, they're gonna drink — all the things college kids do."
Currently, 67% of schools are planning for an in-person fall semester, with only 7% planning for online classes, according to a survey of over 870 colleges by The Chronicle of Higher Education. There's certainly an incentive for schools to return.
"I think that the way we've designed the modern university, it's so dependent on tuition revenue, and tuition revenue is so dependent on people being in-person in classes — it's a really different experience for families to want to pay tuition to take Zoom classes," says Northern Arizona coach Mike Smith. "And with that design, colleges have had to really put the emphasis on how they can get humans in chairs, six feet apart, with masks and things like that."
There needs to be a football season
Step two for a 2020 cross country season: make sure there's a 2020 college football season. Because football revenue is so vital to so many Division I athletic departments — particularly among Power 5 schools — a football season is necessary in order for non-revenue sports like cross country to return.
"Without football, it's gonna be a very bleak fall," says Wisconsin coach Mick Byrne, who has been furloughed until July 25. "Everybody knows that."
Even for schools without a football program, like Iona, it's vital football returns. They need opponents to race, after all.
"Because [football] affects so many important movers and shakers in the NCAA, everything [with football] has an effect on everything else," says Pienta.
Even if there is a major college football season — and thus a cross country season — that doesn't mean every institution will field a team this fall. Reopening guidelines could vary widely among the 50 states, and each institution will make its own decision on when and how to reopen. On March 11, Harvard was the first school to act in track & field, withdrawing its athletes to the NCAA Indoor Championships, a decision that some viewed as overly cautious at the time but was ultimately prescient when the NCAA canceled the championships the following day. That same cautious approach could mean their athletes are among the last to return to action.
"I am hopeful, but I still don't see a pathway forward at the Ivy League level where we're going to be competing this fall," says Gibby.
Still, if there is a college football season — and most of the Power 5 schools seem committed to one — there will likely be a cross country season as well, as long as schools still have the money for it. Schools would look hypocritical if they deemed it safe enough to return for football, but not for a sport like cross country, where the risk of spreading the coronavirus is far lower.
"I think it is very feasible that there will be a cross country season," says Dr. Amesh Adalja, senior scholar at the Johns Hopkins University Center for Health Security and a member of the NCAA's coronavirus advisory panel.
"Of all the sports that the NCAA committee has concerned itself with, cross country running has caused the least problems," says Dr. William Schaffner, professor of preventive medicine and infectious diseases at Vanderbilt University Medical Center, and another member of the NCAA panel. "First of all, it's not a contact sport. And although people are grouped together, certainly at the start, they're doing it outdoors. They're exerting themselves, yes. They're breathing heavily. But in general, the risk to congregate activities outdoors is much less than indoors, and it's thought to be less when it's a non-contact sport."
The NCAA has released resocialization guidelines for when student-athletes return to campus, but has yet to make a definitive announcement about fall 2020 championships. Some experts are worried about a potential second wave that could hit in November and December, which is when other respiratory viruses tend to see an uptick in cases due to people spending more time inside.
"Every month after September, the risk is going to be going up," says Dr. Richard Ellison, infectious disease specialist at the UMass Memorial Medical Center.
That is one reason many schools have opted to revise their fall academic calendars and wrap the fall term at Thanksgiving. This likely wouldn't affect cross country — the NCAA championships are scheduled for the Saturday before Thanksgiving — but moving the championship date up isn't out of the question.
What would a cross country season look like in the age of coronavirus?
Until a vaccine is produced — which could take months, or even years, or may never happen — it will be impossible to hold a "normal" season. If there is a 2020 cross country season, it is going to look different.
"There's no way we can make any sport, cross country included, 'safe,'" says Schaffner. "What we're talking about is reducing risk. The moment you leave your front door, you accept a certain amount of risk."
So how would teams go about reducing risk? It starts with screening for symptoms.
"There are some standard infection control precautions that every university across the nation is going to be doing for all of their athletes in every sport," says Dr. Jon Drezner, team physician for University of Washington for track & cross country and Director of the UW Medicine Center for Sports Cardiology. "That includes things like a daily symptom screen, making sure that no athlete and staff member comes to practice or comes to a training a facility with any viral symptom that could potentially indicate COVID-19. I would predict that most institutions are also doing daily temperature checks. So for instance, almost having a screener at the door to the facility that can do a no-touch temporal artery temperature check and confirm that the athlete has no symptoms."
Testing student-athletes for coronavirus is more complicated. The first issue: testing only provides a snapshot of what is happening at any given moment. Because it can take up to 14 days to manifest symptoms of the disease, an athlete could be exposed to the virus on Monday, test negative on Saturday, and test positive the following Tuesday, says Ellison.
Then there's the issue of actually administering the tests, which will vary depending on the financial resources of the school (costs can run upwards of $100 per test) and the availability of tests in each state.
"You can't really think about testing at a university if testing is not widely available and accessible to the community and the patients who need it the most," says Drezner. "Until you have all the testing available for clinical needs, you can't consider screening asymptomatic individuals. But I think we're moving beyond that threshold and into a situation where we will have testing capacity available to screen asymptomatic groups."
Adalja says he expects NCAA sports to be classified has high-risk or low-risk, based on each sport's risk factors for spreading the disease. A high-risk sport like football could implement weekly athlete tests. Cross country, as a low-risk sport, would see fewer.
Team practice would have to change as well. Locker room access will be limited or eliminated. Athletes may have to spread out more in workouts in order to honor social distancing. Group easy runs may have to be capped at a certain number of athletes. Teams could be divided into small workout groups, each of which meets to run at a different time. That way, if one member of the team gets sick, the spread could be limited — though teams would still have to travel and compete together.
All of this is good thinking. But none of it is much help if a team's top runner contracts the disease the week before the conference meet.
"If one of our kids get COVID, then everybody on the team who's been in contact with him has gotta be quarantined for two weeks or so," said Joe Pienta. "And that might be the season there."
(Editor's note: Not everyone necessarily will 100% have to be quarantined if someone tests positive. Some professional sports leagues like the Premier League have determined that if one player tests positive, they will not quarantine the entire team. Others like the Italian Serie A say they will quarantine the entire team).
Logistical issues
Before you can compete in a cross country meet, you have to travel to a cross country meet. And travel involves spending hours in enclosed spaces — vans, buses, planes — with other people.
"Going to meets where people are traveling in close proximity, that will actually probably be more of a limiting factor than participating in the sport," says Ellison.
And then there's this: traveling to meets costs money, and college athletic departments, like every other industry in America, have been hit hard financially by the pandemic. Many teams could be looking to stay closer to home for meets this fall, whether for budgetary reasons, health reasons, or a combination of both.
"I can tell you right now that we would not be flying to Oklahoma State for the NCAA pre-meet [and] we would not be flying to Wisconsin [for the Nuttycombe Invitational," says Dartmouth coach Barry Harwick.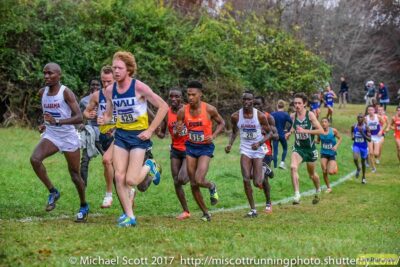 Some coaches, like New Mexico's Joe Franklin, do not anticipate their travel schedule changing — he still plans on sending a team to Nuttycombe in October. But many are already mapping out contingency plans in case of restrictions in their state or states they plan to visit. Mike Smith says NAU is currently planning schedules for three scenarios: one in which there are no travel restrictions, one in which NAU is limited to meets within driving distance, and one in which NAU is limited to in-state competition only.
"I wouldn't necessarily at this point feel comfortable putting student-athletes on a plane, but hopefully that can change [by the fall]," Smith says.
Iona's Pienta and Columbia coach Dan Ireland had both planned on sending teams to preview the NCAA course at September's Cowboy Jamboree, but say it's now unlikely they'll attend. Oklahoma State coach Dave Smith expects 15-50% of teams that had planned to fly to the Jamboree and October's Pre-National Invitational will end up withdrawing.
And even if teams are limited to meets within driving distance, how will they get there?
"You can't social distance on a bus no matter how many people you have on it when you're on it for four hours of recycled air," Dave Smith says.
For the Big 12 conference and Midwest Regional meets, both at the University of Kansas, Smith says he's considering using a set of vans and trying to limit "cross-pollination" much as possible by putting runners who already live together in the same vans and hotel rooms.
There's also the matter of securing a venue. Will the administrators of public parks allow mass gatherings like cross country meets?
"The tough part now is everybody's making contingency plans based on information we don't have," Pienta says. "Our conference is trying to figure out how we can safely put on our MAAC championships, but we have no idea if we're going to be able to run in the public park in Colonie (N.Y.)."
Byrne says the Nuttycombe Invitational could look very different as well, with the potential for smaller fields — or worse.
"We could be told that we can't have it," Byrne says. "What if there's football and there's no fans in the stands? So if there's no fans in the stands for football, well they're not going to allow us to have a cross country meet with 40 teams."
Which raises another issue. The current NCAA qualifying system relies on major invitationals — Pre-Nationals and Nuttycombe being the two most important — to provide opportunities for teams to earn wins against teams from around the country, which is the basis for the at-large selection procedure. That system is already tilted in favor of teams who are able to get into those meets. But if some schools can travel freely and others are limited to regional competition, any notion of fairness under the current qualifying system collapses. Even if all schools are limited in their travel, it still unfairly penalizes schools with isolated campuses — many of them in the West and Mountain Regions — while aiding the Northeast, Mid-Atlantic, and Great Lakes Regions, where schools are bunched much closer together.
"You can't drive off the West Coast to get to another region," says Washington coach Maurica Powell. "The closest place we can drive to compete against another Power 5 school if we were to drive to is Eugene, which is 5 hours."
All of this means that the NCAA qualifying system — which is already being debated separate from COVID-19 — could change drastically in 2020. Might the NCAA shrink the field size from 31 teams per gender to 20 or 24 in order to limit the number of people gathering at NCAAs? Would the NCAA eliminate at-large teams altogether because of the difficulty of acquiring points and instead take the top three teams from each regional? What happens if local guidelines in, say, Boston (host of the Northeast Regional) haven't relaxed sufficiently by November to hold a cross country meet? This is what the NCAA Track & Field and Cross Country Committee is trying to figure out, because right now, nobody knows.
How meets would be different
While experts believe a cross country race poses less of a risk than a football game, which includes physical contact on every play, it is not a zero-risk environment.
"A lot is uncertain still because we don't have data on return to track or return to cross country yet in terms of are we seeing outbreaks in the athlete community," says Drezner.
Spectators and timing officials can socially distance fairly easily at a cross country meet, but the race itself features athletes breathing heavily, which means an athlete in the lead pack could be expelling the virus with every step he takes. But for most of the race — especially once the pack thins out in the second half — that's not a huge concern.
"There's a little bit of potential for the droplet to fall on a runner that's behind you and stuff like that," says Drezner. "But exposure isn't just running through the virus. There's something about the amount of virus that you absorb, the viral load, the duration that you're exposed to it that add up to who really is infected."
Schaffner adds that the outdoor nature of the race reduces the risk of catching the virus "very substantially."
"You have this huge dilutional effect of the air, and there's frequently breezes blowing," Schaffner says. "Not to mention the fact that the runners create their own air turbulence. So it's not as though you're going to get a clean stream of exhaled air that streams out behind a runner that the person behind them, whether close or a little bit more distant, will run right into."
The start, however, is different — the one part of the race where hundreds of athletes congregate together in the same area.
"That part is going to be the area where we worry about," Adalja says.
There's not much that can be done about the start. Even if teams find the space to do their warmups and strides in separate areas, a starting line has a finite length — it's impossible to line up everyone six feet apart. And even if that could be accomplished, all the runners will be running toward the same spot as soon as the starting gun is fired.
Starting each runner individually, Tour de France time trial-style, is a nonstarter. Do that and it's no longer cross country, a sport where place is everything and times largely meaningless. Another potential solution: follow the model of the Sunfair Invitational, a high school meet in Washington which holds seven varsity races per gender: one race for the #1 runner from each team, one for the #2 runner from each team, and so on.
"The problem with that is, either you have to run seven distinct races and let them reach the finish, which you can't do because it takes all day," says Dave Smith. "Or you have to have a course where you're not going to have any looping or lapping or crossing over if you're staggering [the starts]."
The most likely scenario: if meets are held, the start and the races themselves won't look that much different. Smaller fields, perhaps. Fewer spectators. But it is impossible to eliminate all risk of contracting the disease. If athletes are going to race, they're going to open themselves up to risk, and the start is where that risk will be highest.
A new era
Every aspect of the sport has been affected by coronavirus. Some countries still have travel bans in place, meaning coaches don't know when their international athletes will return to campus.
"I have three women in Australia and I don't know when they're getting out," Powell says.
Then there's recruiting. How will schools recruit members of the high school class of 2021 who just had their junior year of outdoor track wiped out? How will students decide on a school if visiting campus isn't an option?
"Are we going to fly a kid from California here, let him stay in a dorm room with one of the kids from our team, let him go to classes and then 48 hours later put him in a plane to fly back to California?" says Harwick. "I mean, I just don't see how that's going to work."
Among NCAA sports, the financial repercussions of the pandemic could last for years. The cancellation of the 2020 men's basketball tournament cost schools around $375 million, and donations are likely to fall. The result: athletic departments will be looking to save money. At worst, that means cutting teams. At best, teams will be asked to operate more efficiently, which means fewer flights and less overnight travel.
As far as the 2020 season is concerned, NCAA coaches remain in a holding pattern. They're waiting for guidance — from the NCAA, from their states and counties, from their university. Once they know the rules under which they can operate, they can start making definitive plans. Because right now, there's still too much uncertainty.
"It feels like we're just stuck," says Ireland.