Get Your Picks In $200,016 LRC Running Warehouse Marathon Trials Prediction Contest

LRC Final Athlete Roll Call Before The Trials: Meb, Shalane, Ritz, Amy Cragg, Jeff Eggleston And Scott Smith Talk Everything Olympic Marathon Trials There are no more press conferences. It is time for the Trials! What does the overlooked #4 seed in the men's race think about being slighted?
Download And Listen: Letsrun.com Marathon Trials Preview Podcast Sports Illustrated's Chris Chavez joined the LRC crew as they discussed everything Olympic Marathon Trials with the latest from Los Angeles, including some interesting comments from Desi Linden, Luke Puskedra and Bobby Curtis.
LRC Luke Puskedra, Bobby Curtis, Matt Llano, Elkanah Kibet, Nick Arciniaga And Fernando Cabada Ready To Rumble Video interviews with some of the top men in LA.
LRC Desi Linden, Annie Bersagel, Kellyn Taylor And Becky Wade Are Confident And Ready To Go In LA More video from Thursday's press conference.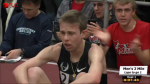 LRC Underdogs Rejoice – Why The "Big Three" Of Meb, Ritz And Rupp Might Not Make The Team Think Meb, Ritz, and Rupp are locks to make the team? Not necessarily, says Rojo.
LRC 2016 Women's U.S. Olympic Trials Marathon Preview: Who Are The Leading Underdogs? We take a look at the underdogs in the field – everyone not named Desi Linden, Shalane Flanagan, Kara Goucher and Amy Cragg.
*MB: Women's marathon preview: Will anyone but Linden, Flangan, Goucher or Cragg make the team?
Previous OT News
LRC Meet The Most Interesting Man In Running: Chris Zablocki's Long Road To Los Angeles In his final high school race, he ran 11:07 for 3,200. As a college freshman, he was the worst guy on the team. But Chris Zablocki never gave up and on Saturday in LA, the Yuki Kawauchi of American distance running (13 marathons in 12 months) will be looking to take some serious scalps.
*

MB: 

LetsRun, Meet The Most Interesting Man in Running – Chris Zablocki
LRC 15 Minutes With Meb: "I'm just fortunate to be in the position that I'm in. Everyone else is trying to do what I have done." Plus he pencils in Rupp for a spot on the team.
LRC 12 Minutes With Dathan: "The training I had for (the) 7 or 8 week period was as good as any marathon training I've done before."
IAAF Doping / Corruption News
Is London 2017 In Trouble?
Some Interesting Doping News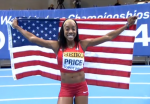 LRC World Indoors Is Less Than Seven Weeks Away; Which Americans Have The Standard? A number of Americans have the standard in the 1,500 and 3,000, but only two men (Boris Berian and Donavan Brazier) and three women (Ajee Wilson, Treniere Moser and Charlene Lipsey) have it in the 800.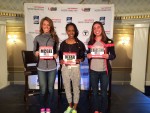 Defar, who surprisingly revealed she plans to run the 10,000 at the Olympics, will run the 3k on Sun., her first track race since Aug. '13. We caught up with Defar, Abbey D'Agostino and Brenda Martinez at the presser, plus non-distance stars Trayvon Bromell & Jenn Suhr. Also entered: Ethiopians Dejen Gebremeskel (3,000) and Dawit Seyaum (1,500) plus Nick Willis (mile), Duane Solomon (1k) Andrew Wheating (1k) and Boris Berian (800).
*MB: Don't forget the New Balance Indoor Grand Prix is Sunday - 4-6 pm ET on NBC Sports - Official Discussion Thread.
*MB: Bad news Molly Huddle and Emily Infeld Fans - Meseret Defar says she's targeting 10k at 2016 Olympics
RAK Half In The Books *Results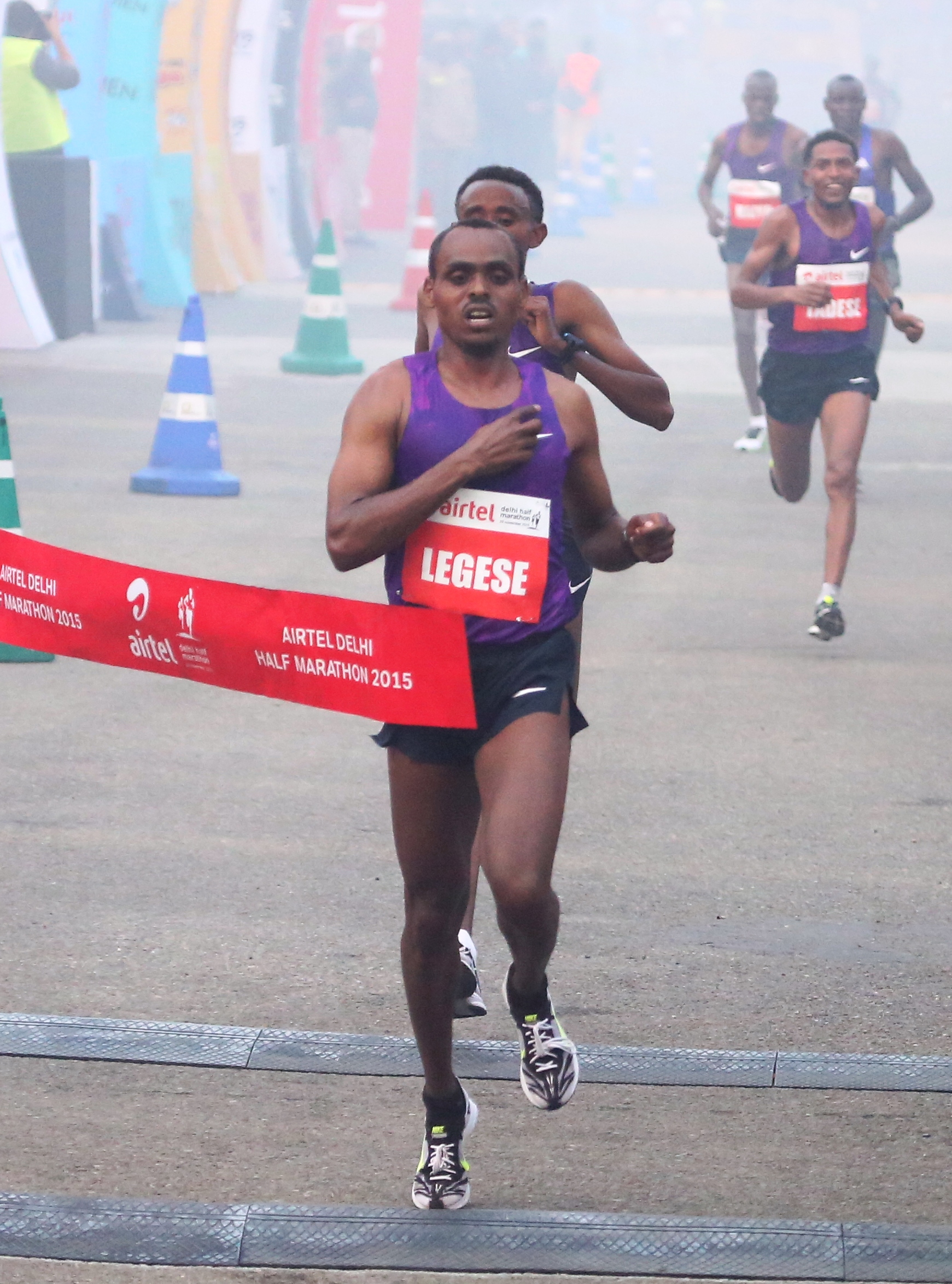 Birhanu Legese Wins RAK Half Marathon In 60:40 After A Thrilling 7-Man Battle Over The Final Kilometer The top 4 men all finished within 1 second of each other as Legese beat a field that included Stanley Biwott (2nd), Leonard Komon (10th) and Wilson Kipsang (11th). For the women, Cynthia Limo moved to third on the all-time list with 66:04 as a record 6 women went under 67 minutes with Gladys Cherono 2nd (66:07).

LRC LetsRun.com Running Warehouse $200,016 Marathon Trials Prediction Contest (link fixed) Take a moment to stop reading all the interesting things on LRC to give us your picks for the men's and women's Olympic Marathon Trials. We'll tally them up and thanks to Running Warehouse, Asics & the Asics Aggies, and Olympic contender and Running Warehouse Marketing Manager Scott Bauhs give the winners some great prizes. Contest now open. *Discuss Here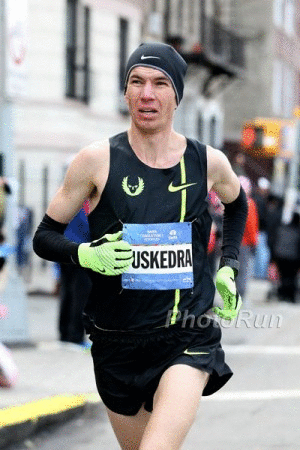 LRC 2016 Men's U.S. Olympic Marathon Trials Preview: Meet The 20 Men Who Have A Shot At Going To The Olympics If Any Of The "Big 3" Falter Meb, Ritz and Rupp will get plenty of attention this week, so we wanted to start our previews by focusing on the men who have a shot at the Olympic team if any of the Big 3 falter. In 2012, we only had a list of 6 outside of the eventual top 4. This year, the list is 20 deep.
*MB: These guys have a chance – Meet the 20 Trials qualifiers who have a shot at Rio if anyone in the Big 3 falters
Doping Updates: Kenya On WADA Probation
Sprint Stuff: Adidas Putting Its $ In NFL Rather Than IAAF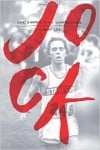 What was it like to be a Stanford runner from 1968 to 1972, during the height of the counterculture? Coe tells you and and nothing is off limits. Coe's stories range from racing Gerry Lindgren and Steve Prefontaine in the legendary 1969 PAC-8 XC Champs to smoking weed with the Stanford football team and Olympic swimmers at his fraternity house. Though his running career was ultimately not successful, this book certainly is. It's getting great reviews on amazon and we agree, giving it 4.5 out of 5 stars. Purchase here.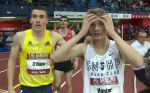 Move over, Alan Webb. Drew Hunter is the fastest indoor high school miler in the US ever. In other action, Marielle Hall blasted the final lap to win the 3k over Sheila Reid in 8:54 as Jordan Hasay and Nicole Tully in 6th and 7th didn't break 9:00, Ajee Wilson won the 800 in a close 2:02.15 over Laura Roesler and Lynsey Sharp, and Robby Andrews won the 800 in 1:48.43. Gabriela Stafford won the women's mile in 4:29.07, beating out NJ-NY's Erin Donohue (4:29.67).
Drew Hunter's Training Exposed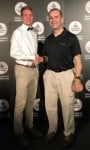 LRC Meet The Elementary School PE Teacher Who Is The Mastermind Behind America's Greatest Prep Distance Runner Tom Schwartz (aka "Tinman" on the message boards) has a training philosophy that is LetsRun.com approved. Will it help Hunter break 4 on Saturday? *Schedule / Results / Streaming
*MB: Get the inside scoop on Drew Hunter's training – LetsRun's feature on Tom "Tinman" Schwartz
Father Time Stays Undefeated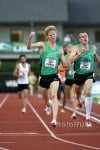 LRC Teg Retires: We Remember The Six Greatest Moments In His Career & Show Some Awesome Old School Video While Tegenkamp may not have been the best of his generation, he helped usher American distance running into a new stratosphere and he's the only American in US history ranked in the top 100 of the both the 1,500 and marathon. We rank his six most impressive accomplishments.
Want a Better Running Shoe?
Beta Better Running Shoe Site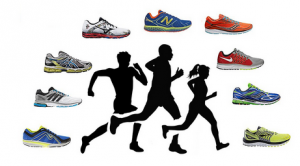 It's Time to Change How We Find Running Shoes