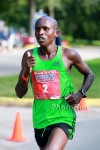 2014 2nd and 3rd placers Sammy Kitwara and Dickson Chumba - both of whom set personal bests here a year ago - will be in the field to tackle Tokyo champ Endeshaw Negesse, Rotterdam champ Abera Kuma and '12 Boston champ Wesley Korir. The U.S. pros are led by 2:11 man Fernando Cabada and former Oregon star Luke Puskedra (61:36 half PR) as the headliners.
International Sprint News
The Integrity Of Our Sport And The At-Large Process Is At Stake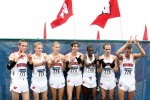 We break down the impressive start to the season for Mark Wetmore's Colorado squads,  analyze what Oregon's wins over Stanford mean, and rave about the men's team that only has six runners on its entire roster, but we save all our passion for ripping Mick Byrne's Wisconsin squad, who flew to Louisville and didn't try to win the race. We pull out the NCAA rule book and ask the NCAA track and field team to DQ the Badger men as they clearly violated the honest effort rule.  Yes, it exists for XC.
*MB: NCAA at-large bids are at stake and the NCAA Cross Country Rules Committee needs to remove Wisco from Louisville results
*DI Regional Rankings Change Significantly As National Top-10 Teams Drop It was a strange weekend as many top teams ran without a full squad or didn't actually race.
*Michigan's Mason Ferlic And NC State's Ryen Frazier Are DI Athletes Of The Week Ferlic won in Louisville and Frazier at Notre Dame.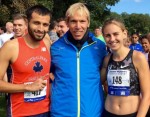 This week, among other things, we talk about the return to action for Mary Cain, break down the 2016 US Olympic Marathon Trials for women, state that "rah-rah" speeches don't work in distance running, try to figure out how much money doper Liliya Shobukhova owes people.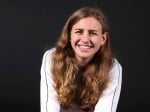 *John Henwood On Cain's 5K XC Race: "It wasn't amazing but it wasn't disappointing." Alberto Salazar still coaches, but Henwood oversees Cain's workouts. Henwood said, "We like how she's progressing. She's lean and mean."
Pro Sprint / Multis Stuff
It's The Weekend Off-Season – Time To Drink
Upcoming Road Action
Brojos And LRC Get Some Praise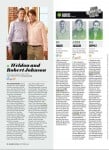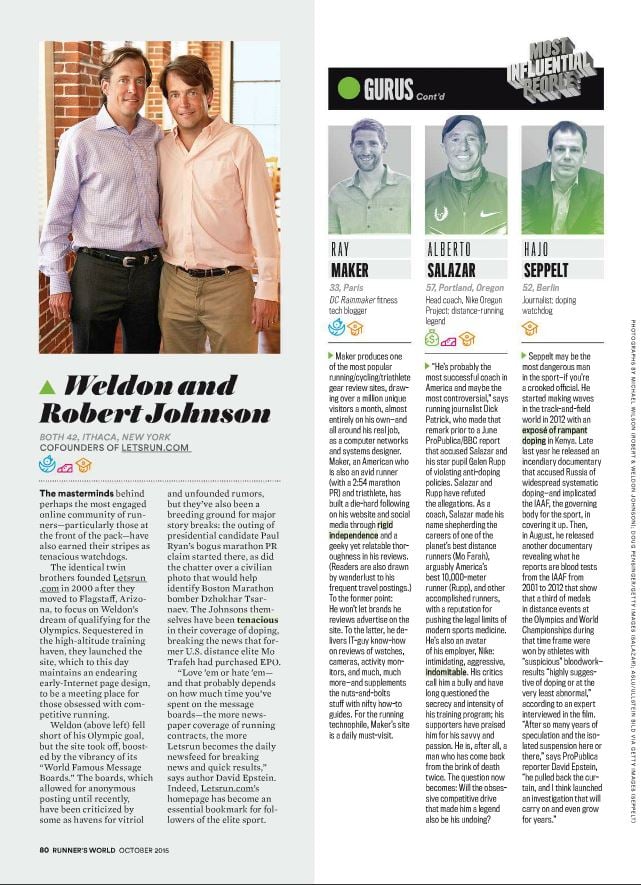 LRC LetsRun.com Founders Robert And Weldon Johnson Named As Two Of "The 50 Most Influential People In Running" By Runner's World LRC's founders Robert Johnson and Weldon Johnson (Brojos) are among the 50 most influential people in running according to Runner's World thanks to you. RW had high praise for the LRC audience, saying the Brojos are the "masterminds behind perhaps the most engaged online community of runners."
*MB: The 50 Most Influential People in Running – wejo and rojo made the list!
Elite Marathoning: Chicago Is Sunday And Ryan Hall Fans, Don't Get Your Hopes Up
Sprint World: Usain Bolt Rocks Out At Oktoberfest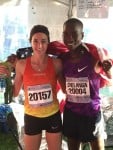 Top results. Huddle ran 51:44 to win by over a minute over Neely Spence and Alexi Pappas. Chelanga just beat out Tyler Pennel by a second while Ritz was 3rd.
*Live Blow-By-Blow Thread On Message Board
*Post-Race Interview With Molly And Sam
*Replay Of Live Internet Stream Of Race
*USATF Recap
Odds & Ends From Saturday
More Weekend Road Results
Doping News
The Real Winners At Worlds
Meet the interesting people who make up LRC and win our contests.
The Integrity Of The Sport Is At Stake – Mike Rossi Is A Marathon Cheat And Should Have Been DQed From The 2014 Lehigh Valley Marathon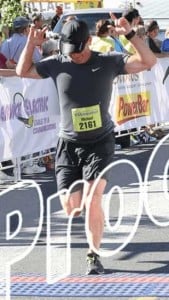 Lehigh Valley Got It Wrong: The Evidence Is Conclusive: Mike Rossi – The Viral Boston Marathon Dad – Is A Marathon Cheat And Should Never Have Been On The Starting Line In Boston In April, Mike Rossi gained international fame for his snarky response to a letter from his kids' principal scolding him for taking them out of school for several days to watch Boston. A LetsRun.com investigation has revealed that Rossi's principal was correct, the kids should never have been in Boston as the evidence is conclusive – their father didn't legitimately qualify for the 2015 Boston Marathon. How confident are we that Rossi cut the course when he "ran" his 3:11:45 BQ qualifier at Lehigh Valley? Extremely. We'll pay Mike Rossi $10,000 if he qualifies again in the next 12 months – and the qualifying time is 13+ minutes slower – 3:25.
*MB: Did Mike Rossi (viral marathon dad) cheat his way into Boston? 
Want a Better Running Shoe?
Beta Better Running Shoe Site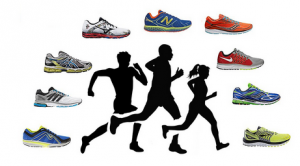 It's Time to Change How We Find Running Shoes