Throwback Thursday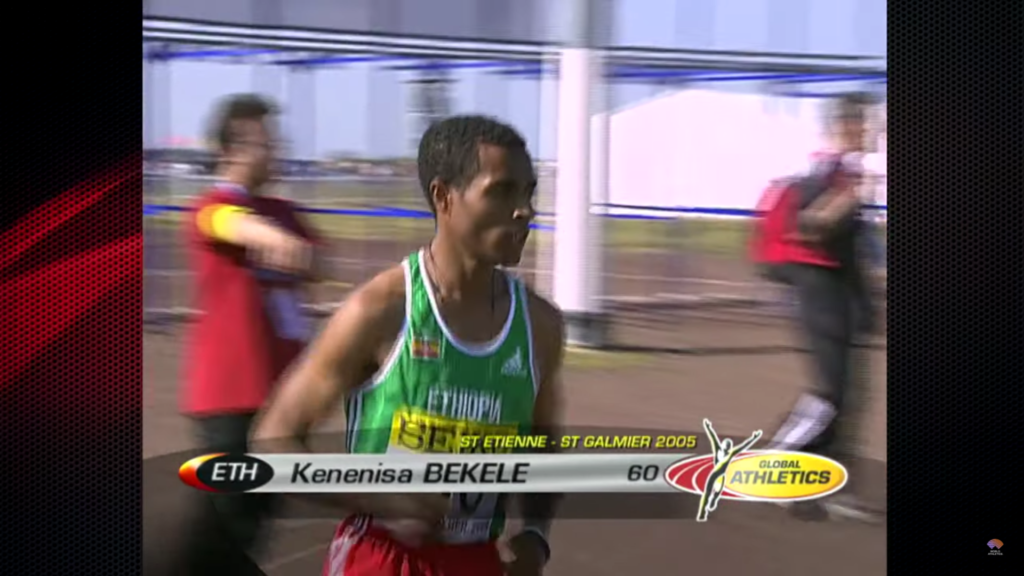 LRC I Was Bored, So I Watched Eliud Kipchoge & Kenenisa Bekele's Duel At 2005 World XC A duel between legends was the headliner, but did you know the future greatest marathoner in history ended up making a classic beginning runner's mistake? 2005 World XC also featured an impressive double from Tirunesh Dibaba, an appearance from 15-year-old Aliphine Tuliamuk, and the last World XC appearances for Galen Rupp, Jenny Simpson and Dathan Ritzenhein.
Previous Impossible Games News

LRC Coach Bernard Ouma Talks As The World's Fastest Milers Timothy Cheruiyot & Elijah Manangoi Prepare For Return To Competition Against The Ingebrigtsen Brothers For the first time in his life, Bernard Ouma, coach of the last two 1,500m world champs, says he's going into a race unprepared. But that doesn't mean he's conceding defeat. "I'm not saying [Team Ingebrigtsen] can't beat us, but they have to dig deep to beat us." Plus what does he think about breaking Hicham El Guerrouj's WR and learn out about the new member of Rongai Athletics Club whom Ouma says is stronger than Manangoi and Cheruiyot right now.
*MB: Official 2020 Impossible Games Discussion Thread – Team Cheruiyot vs Ingebrgigtsen
LRC Exclusive

LRC Cross-Country In The Age Of COVID-19: What The 2020 NCAA XC Season Will Look Like … If There Is One Will there be a 2020 NCAA XC season? Jonathan Gault spoke to NCAA coaches, medical experts, and members of the NCAA's coronavirus advisory panel to figure out if a cross-country season is feasible and what it might look like. And there is good news. "I think it is very feasible that there will be a cross-country season," says Dr. Amesh Adalja, senior scholar at the Johns Hopkins University Center for Health Security and a member of the NCAA's coronavirus advisory panel.
This Weekend's Action
World's Top 3 Decathletes – Mayer, Kaul, Uibo – Will Battle In Garden Challenge This Weekend The competition will begin with the pole vault where the athletes will attempt to clear 4.00 meters as many times as possible during a 10-minute period. They'll then move on to the shot put where the challenge is to send the 7.26kg iron ball beyond a 12-meter line as often as possible during a 10-minute period. The triathlon concludes with a shuttle run competition in which two cones are placed 20 meters apart, with the athletes collecting points for each completed back and forth shuttle over the course of five minutes.
Previous George Floyd Reactions
Field Event / Sprint News
Amazing: Californians Built An Entire Pole Vault-Only Facility In Six Weeks During Covid-19 And It's Hosting A Meet This Weekend The 1st Vaulter Magazine Vaulter Club Big Red Barn Meet is Saturday.
Former Jamaican LJ Record Holder James Beckford Says He Was "Very, Very, Very Happy" To See Tajay Gayle Break His NR "I was like yes, there it is, world champion. I was excited. I was very, very, very happy to see my record broken, absolutely. I was very happy," said the 45-year-old Beckford, who has won several world masters LJ titles in recent years.
June 4, 1998 – UCLA Men's 4 X 400 Team Became The 1st NCAA Team To Break 3:00 The team was studly as it contained two Olympic gold medalists and a bronze medalist.
Administrative News
Want a Better Running Shoe?
Beta Better Running Shoe Site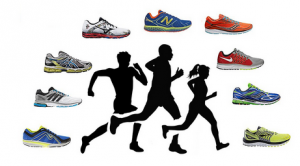 It's Time to Change How We Find Running Shoes