BREAKING #2: Abdi Abdirahman Scratches From Olympic Marathon Trials And Loses His Chance To Become First American Distance Runner To Make 5 Olympic Teams Abdi still might run a spring marathon and is even talking about the 10K on the track. ""Everything good comes to an end but this isn't the end."
*MB: Abdi Scratches From Olympic Trials
BREAKING: Matt Tegenkamp Has Retired From Pro Running! The sub-13 man has hung 'em up. More later.

LRC Drew Hunter Breaks Gerry Lindgren's 1964 American HS Record, Matt Centrowitz, Garrett Heath And Shannon Rowbury Keep Rolling Gerry Lindgren's American indoor high school record had stood since 1964 and is finally gone thanks to Drew Hunter running 7:59.33 in a race won by the hot Garrett Heath. Matt Centrowitz won the mile and dabbed for Carolina fans as Shannon Rowbury got another win at the Camel City Elite meet. Updated with post-race videos.
Previous Flash Drew Hunter Breaks American High School Indoor (And Outdoor) 3,000 Meter Record With 7:59:33 
*Pre-Race: LRC Drew Hunter's Coach Reveals Hunter Only Took Three Days Off After Foot Locker And That "If He Runs Successfully, Then He'll Probably Break The [HS 3k] Record"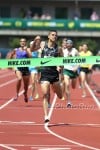 Pre-Meet LRC Nike Oregon Project Stars Matthew Centrowitz & Shannon Rowbury Reflect On Their 2015 Seasons & Look Ahead To 2016; Plus A Nick Symmonds Update We sat down with Centro and Rowbury on Friday ahead of the Camel City Elite meet. Centro talked about how he's glad the U.S. Trials are closer to the Olympics this year than last (9 weeks versus 6) and how he plans to close the gap to Asbel Kiprop. Rowbury discussed her bittersweet 2015 season, Genzebe Dibaba's crazy workout, and why her rivalry with Jenny Simpson is overblown.
---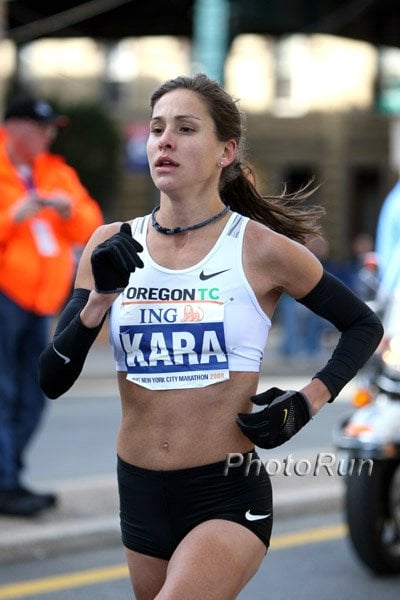 Kara Goucher Says Making Rio 2016 Squad "Would Drastically Outweigh The Others" Goucher says she's "a lot fitter and healthier than" when she made the team in 2012 and is preparing for a 2:25 race. *MB Thread
Dubai is in the books, the indoor track scene started to heat up, Japan's dominance over America in the marathon is complete, a sub-4 isn't always a sub-4, and Mo Farah will take on Kamworor for the world title in March.
Still Nothing Confirmed To Report In Adidas-IAAF Story
Marathon Trials News – Less Than 3 Weeks To Go
Want a Better Running Shoe?
Beta Better Running Shoe Site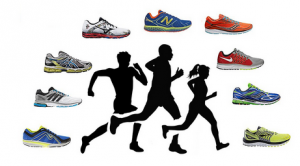 It's Time to Change How We Find Running Shoes