Week That Was: Meet The Japanese Super Running Twins, Ryan Hall Is A Great Dude, Kate Grace Is Back, Mo Farah Vs. Kamworor, And When Sub-4 Isn't Sub-4
by LetsRun.com
January 26, 2016
Last week, the highlight on the roads was the richest prize in marathoning, the Standard Chartered Dubai Marathon with its $200,000 first prize, where 2014 world #1 Tirfi Tsegaye dominated and won in 2:19:41 and on the men's side the lead pack broke the 30k world record and a former 2:09 guy Tesfaye Abera got the win late in 2:04:24. With the win, one would think Tsegaye put herself on the Ethiopian Olympic team, but she's already announced she's running Boston in April, so we'll see what happens there. We don't recap Dubai again below  so click here to read about everything Dubai. Also the fields were announced for both the Virgin Money London Marathon (men) and the Tokyo Marathon (men and women) so check out those links if you missed them as below we have new insights.
Past editions of The Week That Was can be found here. Questions or comments? Please email us or post them in our fan forum.
Odds  & Ends
###
Considering Ryan Hall went through coaches during his career like an online dater goes through Tinder profiles, on first glance we were surprised to see this quote from Hall come out in a post-retirement Q&A on Runner's World:
"I feel like I have a lot to give in the coaching realm. I'm not sure exactly what that is going to look like. We've talked about inviting people out to Redding [California] to train here. It's a really great place to train, although in the summer we'd have to come to Flagstaff [Arizona] because it gets a little toasty. I'd like it to be in-person coaching because it's so valuable to have a coach watching you. When I'm biking next to Sara, I can feel the same sensation she's feeling, because I've been there before and I can see it in her legs. And having run 2:04—when you know your coach has done what you're trying to do, it's much easier to trust them and believe them, rather than it being all theoretical."
Then we realized Ryan did pick the brains of a slew of great coaches (at various times he was coached by his dad, Irv Ray, Vin Lananna, Andy Gerard, Terrence Mahon, Josh Cox, God, himself, Renato Canova and Jack Daniels).
More: Ryan Hall: 'Our Days Feel So Good and Full'
Article continues below player.
###
The Underappreciated Performance of the Week had to be Oiselle's Kate Grace's 4:28.30 runner-up showing to Kim Conley (4:27.88 WL) in the mile at the New Balance Games at the Armory. Grace, who had improved a ton under the guidance of Frank Gagliano and the NJ*NY Track Club after graduating from Yale in 2011 with PRs of 2:03 and 4:20 (her PRs are now 1:59.47 and 4:07.35) has struggled of late as she basically missed all of the 2015 track season due to a foot injury. So to open up 2016 with a near-PB 4:28.30 – which converts to a 4:08.38 1500 – is a good sign.
It's also a sign that Grace is enjoying her new training environment and coach as she's now a member of the NorCal Distance Project where she's coached by Conley's husband, Drew Wartenburg, after spending two years being coached by Lauren Fleshman's husband Jesse Thomas as part of Oiselle's Project Little Wing.
'Rust busting' is for training sessions.
Races are for racing. pic.twitter.com/wORPcIUbOi

— NorCal Distance (@NorCal_Distance) January 24, 2016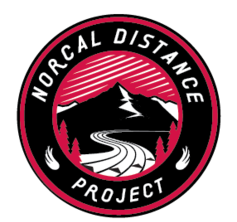 More: *NorCal Website
*RRW: Kim Conley Wins New Balance Games Mile With A 4:27.88 World Lead
*Kate Grace Announces Move to NorCal Distance Project
###
The actual Performance of the Week from the U.S. was the 7:44.68 3000-meter time put up by Paul Chelimo of the Army's World Class Athlete Program (WCAP) to get the win in Portland over Nike's Eric Jenkins. Andrew Wheating's 3:39 may have gotten most of the headlines but a 7:44.68 3000 is a far better time. By John Kellogg's conversions, it's equal to a 3:36.47.
| | |
| --- | --- |
| Overall | |
| Comfort | |
| Cushioning | |
| Durability | |
| Appearance | |
| Value | |
The Kenyan-born Chelimo, who was a two-time NCAA runner-up for UNC Greensboro at 5000 (2012 and 2013), definitely could be someone in the mix for the 5000 team come July.
Tomorrow is a gud dy to die,in gud shape n ready 2 start my "16 season with a bang…for thos who forgot that i'm a factor will prove 'em x

— Paul Chelimo???? (@Paulchelimo) January 21, 2016
More: *LRC "It was phenomenal" – Andrew Wheating Is Thrilled With His First Banked Indoor Track Race In Nearly 6 Years
MB: Wheating, Jenkins, Levins, Gall, Reid, Roesler all racing at Portland HP Meet #2 Tonight
****
Misleading Headline Of The Week

Corona should be thrilled to be the NCAA leader with his converted 3:59.77 qualifying time but you can't say when someone runs 4:09 – even if it was at 20,000 feet (in actuality, the race was held at 7,200 feet) – that they broke 4:00 in the mile.
Last year, Cristian Soratos proved that the conversions are real as some were doubting the 3:56 conversion he was given for running 4:05 at altitude in Montana. That criticism was quickly silence when he ran 3:55 at sea level and then battled Edward Cheserek in the mile at NCAAs.
*MB: To whoever wrote the 3:59 mile article on the front page…
*MB: Air Force sub-4
*MB: Cristian Soratos MSU – Runs 3:56 mile
*Press Release from Air Force
Stat of the Week I
3 – number of men who broke 2:10 in Dubai last week that earned no prize money.
Men's Top 15 In Dubai With Prize Money
1. Tesfaye Abera Dibaba, ETH         2:04:24 WL/PB USD 200,000
[1:01:38 / 1:02:46]
2. Lemi Berhanu Hayle, ETH           2:04:33 PB         80,000
3. Tsegaye Mekonnen Asefa, ETH       2:04:46            40,000
4. Sisay Lemma Kasaye, ETH           2:05:16 PB         20,000
[1:27:20 at 30K WR*]
5. Mula Wasihun Lakew, ETH           2:05:44 PB         12,000
6. Abayneh Ayele Woldegiorgis, ETH   2:06:45 PB         11,200
7. Samuel Kiplimo Kosgei, KEN        2:06:53 PB         10,400
8. Tilahun Regassa Dabe, ETH         2:08:11             9,600
9. Thomas Kiplagat Rono, KEN         2:08:34             8,800
10. Mesfin Teshome Bekele, ETH        2:09:24 PB          8,000
11. Yihunilign Adane Amsalu, ETH      2:09:48 PB
12. Belachew Alemayehu Ameta, ETH     2:09:49
13. Gebretsadik Abraha Adihana, ETH   2:09:53
14. Afewerk Mesfin Woldetensae, ETH   2:10:05
15. Alemu Bekele Gebre, BRN           2:13:28 PB
****
A Final Comparison Of The Winter/Spring Marathons
Last week, the men's field for the 2016 Virgin Money London Marathon was announced as were the men's and women's fields for Tokyo, meaning that all of the major winter/spring marathons have announced their fields. Here is how the stack up by the numbers prior to Dubai being run.
Men
# With PR of
2016
London
2016
Boston
2016
Tokyo
2016
Dubai
2:04:00 or faster
3
1
1
0
Under 2:05
5
6
3
2
 Under 2:06
8
10
5
4
Under 2:10
16
15
14
20
Women 
# With PR of
2016 London
2016 Boston
2016
Tokyo
2016
Dubai
Under 2:20
5
2
1
0
Under 2:21
8
3
3
1
 Under 2:22
9
4
4
4
Under 2:23
9
8
4
4
This is where LetsRun.com's top 10 ranked marathoners are racing this winter/spring.
Spring 2016 Marathon Choice for LetsRun.com's Top 10 Men's Ranked Marathoners of 2015
1
Eliud Kipchoge (KEN)
London
2
Stanley Biwott (KEN)
London
3
Ghirmay Ghebreslassie (ERI)
London
4
Lelisa Desisa (ETH)
Boston
5
Berhanu Lemi (ETH)
Dubai & Boston
6
Yemane Tsegay (ETH)
Boston
7
Wilson Kipsang (KEN)
London
8
Dickson Chumba (KEN)
Tokyo
9
Bernard Kipyego (KEN)
Tokyo
10
Endeshaw Negesse (ETH)
London
and the women
Spring 2016 Marathon Choice for LetsRun.com's Top 10 Women's Ranked Marathoners From 2015 
1
Mare Dibaba
London
2
Mary Keitany
London
3
Gladys Cherono
London
4
Aselefech Mergia
London
5
Tigist Tufa
London
6
Birhane Dibaba 
Tokyo
7
Florence Kiplagat
London
8
Eunice Kirwa 
??
9
Helah Kiprop
Tokyo
10
Caroline Rotich
Boston
As noted above 2016 Dubai winner Tirfi Tsegaye (our 2014 #1) is coming back to run Boston this year.
****
Stat of the Week II
Japan > USA (at the marathon) no matter how you look at it

Above you will see the number of marathon finishers in the U.S. and Japan since 2006 as compiled by Japan Running News' Brett Larner. For years, we've marveled at the depth of Japanese marathoning. For example, in 2015, Japan produced four sub-2:10s (men) and three sub-2:25s (women) while the US had zero of each (all the more impressive considering Japan's population is just 40% of the U.S.'s — 127.3 million to 316.5 million in 2013), but the U.S. had historically crushed Japan in the number of marathon finishers. Marathoning in Japan simply wasn't something done by the masses at all 10 years ago. In 2006, there were less than 75,000 marathon finishers in Japan. Now there are nearly 575,000.
Until last year, Larner reports that for more than 50 years the U.S. led the world in marathon finishers.
More: Japan Surpasses U.S. as World's Largest Amateur Marathon Market
****
Move Over Jim and Joe Rosa and Brent and Brad Hauser, The Murayama Twins in Japan Are Way Better
Speaking of Japanese marathons and Brett Larner, last week, Larner had a lengthy post on his Japan Running News site looking at the Japanese entrants in the 2016 Tokyo field. The Japanese are eagerly anticipating a number of debuts in Tokyo. Considering the founders of LetsRun.com are identical twins, we certainly noticed that the 22-year-old Murayama twins are making their 26.2-mile debuts. In case you don't know of Kenta and Kota Murayama, they are new pros for Team Asahi Kasei. Until the spring, when they joined the same pro team, they viewed themselves as competitors as Kenta was at Japanese powerhouse Komazawa University whereas Kota ran for Josai University. Regardless, both are extremely accomplished. Kenta, who has run 13:38 and 27:39 on the track, is the fastest-ever Japanese university half marathoner at 1:00:50 and Kota became the first sub-27:30 10,000-meter runner in Japanese history as he ran 27:29.69 in November. He's also run 13:19.62 and 3:39.56. 
In August, the twins said their goal was to represent Japan together in the marathon in the 2020 Olympics, but it looks like that goal my have been moved up (maybe because they got destroyed in the 5,000 and 10,000 at Worlds?). Even if the twins do both represent Japan in the marathon at the Olympics, they won't be the first Japanese twins to do so. Takeshi (4th) and Shigeru Soh (17th) both did so at the 1984 Olympics in LA. When the Murayamas race Tokyo on February 28, it will be five days after they turn 23.
We have no idea which twin is which.
https://twitter.com/_migateha/status/622640255615668225?ref_src=twsrc%5Etfw
Check out Larner's story for more info on other Japanese debutantes in Tokyo as 30 km national university record holder Yuma Hattori is also making his debut.
*Brett Larner breaks down 2016 Tokyo Marathon Elite Field
*Kota Murayama and Tetsuya Yoroizaka Photo Finish Double 10000 m Japanese National Record (updated)
*Fearless Murayama Front-Runs to Fastest-Ever Japanese Win at Yosenkai 20 km (updated)
*Kenta and Kota Murayama – Amino Acid Supplements a Vital Partner in Building Stronger Bodies
****
5 Quotes of the Week (that weren't quote of the day)
#1 Track and Field Fans, Don't Feel Too Bad, The Whole World is Officially Corrupt
"Come on, people, it is officially over. First FIFA, then IAAF, now tennis? And before that MLB and its complicity with steroids, and football's case with concussions, lead poisoning in the Flint, Michigan water supply?  Kids, this is who we are. Not that we don't try to keep things above board, but how can we not see all of this as anything other than the human condition regardless the sport, regardless the national origin, regardless the political affiliation?
"Put a lot of money on the line in a competitive arena, and the sharks and short-cutters begin to circle like the water has been chummed. It's in their DNA, and too good to pass up.  The only thing that can't be fixed is the human drive to beat the system."
–Toni Reavis blogging on ToniReavis.com about corruption in life.
(We agree with Toni about the human condition, but think much better oversight, corporate governance, and transparency are the solution for non profits like the IAAF).
#2 Ryan Hall May Not Have Won The Big One, But He Sure Was Good
"Ryan Hall never quite achieved the stardom for which he seemed destined, but if the best actor Oscar somehow eluded him, the American marathoner certainly has a sound claim to a gong as best actor in a supporting role."
-opening lines of a column by Len Johnson on Australia's RunnersTribe.com looking back at Ryan Hall's career and exploring his connections to Australia. It's a little-known fact that Hall's dad was a former PE teacher in Australia, where he only finished 60th in a school race of 200. More: Ryan Hall: best actor in a supporting role | A Column By Len Johnson
#3 Ryan Hall Was A Great Runner But Is An Even Better Person
"When things that tragic happen (Ryan Shay died during the Olympic Marathon Trials in 2007), the character of the people around you really comes to the surface, and I would say that Ryan (Hall) was incredibly strong alongside me through all of that. It was less than a week after my Ryan's funeral and they showed up in Flagstaff to stay for as long as I needed. Sara and I are best friends, but Ryan was the one raking up my yard and taking the garbage out. He just served me every day I needed him. For a professional runner who was training for the Olympics—to put that aside, go out of your routine, out of your location—that's what I think of when I hear people pick apart his training or performances. When it boils down to it, he's a very special person who has characteristics that are golden."
–Alicia Shay talking about Ryan Hall the person in a Runner's World article full of praise for the now retired star.
(Ryan and his wife also adopted four Ethiopian sisters last year).
*Running World Reacts to Ryan Hall's Retirement Announcement
#4 Ryan Hall's Biggest Regret
"I just wish I had been running a marathon on the day I ran 59 minutes [at the 2007 Houston Half Marathon]. I would have been really curious to see what I could have done in a marathon that day. I wish I could have figured out how to feel like that all the time."
–Hall speaking to Runner's World three days after he announced his retirement.
#5 Warm-Weather Training Is Overrated
"A happy runner is a good runner, and like anything, you have to be happy in life. My family is here and I don't want to go away and be on a training trip somewhere by myself for a month. So, I'm just going to tough it out and get out on the dirt roads on the good days to do the long hard runs and come (indoors) and do the intervals when I have to."
–Dathan Ritzenhein talking to the Grand Valley Lanthorn about why he's staying in Michigan to train for the upcoming Olympic Marathon Trials.
More: Olympian Dathan Ritzenhein trains at GVSU
****
Geoffrey Kamworor versus Mo Farah at 13.1
In recent years, as Mo Farah has totally dominated the distance action on the track, winning the 5/10 double at the last three global championships, his critics have come up with only two possible critiques of his record, which has hardly any blemishes on it
1) His PRs at the 5,000 and 10,000 are a bit modest given his seven global golds (his 12:53.11 puts him just #31 all-time, 26:46.57 ranks him just 16th, his 59:22 half-marathon PR ranks him 44th) but the same people don't seem to give him credit for the fact his 1500 pr is a ridiculous 3:28.81 (9th all-time)
2) He doesn't often face the best distance competition outside of Worlds as many of his UK races are just glorified victory coronations.
Well last week, Farah made an announcement that could mute both of his critiques as he declared that he's planning on competing at the 2016 World Half Marathon Championships in Cardiff, Wales on March 26 where he'll face one of his biggest track rivals, Geoffrey Kamworor, at what may be Kamworor's best distance. According to tilastopaja.org, Kamworor has raced 11 times at the half-marathon distance and has won and/or broken 60:00 in all 11 of those races.
| | | | |
| --- | --- | --- | --- |
| 2011 | Place | Location | Date |
| 60:38    | 1 | Berlin | 3-Apr |
| 60:02    | 1 | Lille | 3-Sep |
| 59:31    | 2 | New Delhi | 27-Nov |
| 2012 |   |   |   |
| 59:26    | 4 | Den Haag | 11-Mar |
| 2013 |   |   |   |
| 58:54    | 1 | Ras Al Khaimah | 15-Feb |
| 63:46A    | 1 | Bogotá | 27-Jul |
| 59:30    | 2 | New Delhi | 15-Dec |
| 2014 |   |   |   |
| 59:08    | 1 | København | 29-Mar |
| 60:09    | 1 | České Budějovice | 7-Jun |
| 63:18A    | 1 | Bogotá | 27-Jul |
| 59:07    | 2 | New Delhi | 23-Nov |
Distance fans shouldn't just hand the title to Kamworor. Farah is no slouch at the half marathon himself.
| | | | |
| --- | --- | --- | --- |
| 2011 | Place | Location | Date |
| 60:23    | 1 | New York NY | 20-Mar |
| 2013 |   |   |   |
| 60:59    | 1 | New Orleans LA | 24-Feb |
| 60:10    | 2 | South Shields | 15-Sep |
| 2014 |   |   |   |
| 61:07    | 2 | New York NY | 16-Mar |
| 60:00    | 1 | South Shields | 7-Sep |
| 2015 |   |   |   |
| 59:32 AR   | 1 | Lisboa | 22-Mar |
| 59:22 AR   | 1 | South Shields | 13-Sep |
[gravityform action="polls" id="309″ mode="poll" cookie="1 month" show_results_link="false" display_results="true" percentages="true" counts="false" ajax="true"]
More: MB: Are you ready for this? Farah vs. Kamworor at 13.1 at World Half. Farah targets World HM Champs in Cardiff! 
****
Weekly Free Coaching Advice
"My suggestion to anybody who's got the talent, ability, and desire is to always understand the purpose of every workout that you ever do. If you don't know the purpose, then why are you doing it? Why don't you just go watch TV instead?"
– Jack Daniels talking in a Runner's World article. We 100% agree with this advice. So often, peole go out and mindlessly run, without thinking about what they are doing. If it's an easy day go easy, if it's hard, go hard. Know what you are trying to accomplish.
More free coaching advice: Super Coach Dan Pfaff Gives You His 20 Barriers to Championship Performances Pfaff is a genius. Trust us.
***
Recommended Reads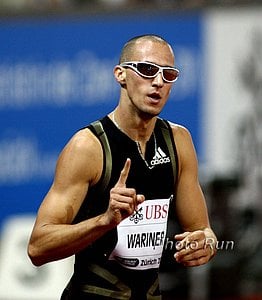 LRC What's Jeremy Wariner Doing Working At Jimmy John's? 7 Questions With The Olympic Legend Wariner posted online that he was now a general manager at a Jimmy John's sandwich restaurant. We wondered if it could be that one of the greatest 400m sprinters of all time was retiring, so we reached out to see what was up.
*MB: Is Jeremy Wariner's investment in Jimmy John's smart?
Ryan Hall Post-Retirement Q&A Hall shares his favorite moment (2007 Trials), regrets and much more.
The Running World Reacts To Ryan Hall's Retirement Some very heartwarming stuff in here. Quotes from Dathan Ritzenhein, Alan Webb, Alicia Shay, Bill Rodgers and more.
It's Been A 4-Year Journey For Desiree Linden Since Her Heart Was Broken At The 2012 Olympics; Now She's "Exactly Where She Plans To Be" A great profile by Michael Heald on Linden and her road back from injury and prep for 2016. Liden talks about still needing to win a big marathon and how she didn't plan on running after retirement until she went to train in Kenya. Many insights from coach Kevin Hanson as well.
Good Profile On Stanford Twins Jim And Joe Rosa Who Hope To Represent Puerto Rico At Rio 2016
Phoebe Wright Writes Her Running Autobiography, From Walk On, To NCAA Champ, To Struggling Pro, To Olympic Hopeful A very good and funny read from Wright's blog (there is also audio if you don't want to read). *MB: Phoebe Wright's New Blog. What Do You Think Of Her?
SPIKES Talks To Garrett Heath About How His XC Win Over Mo Farah And How His "Beast" Size Is A Disadvantage On The Track Heath talks about his size, how girls outlift him in the weight room and his love for pancakes. "When you watch [US 1500m runner Andrew] Wheating [for example], he's always in lane two or lingering in the back, while all those little guys are manoeuvring around and have that advantage of moving freely."
Mike Powell Threatens "Slap" Anyone Who Suggests Resetting His Long Jump World Record "Who is this person? Have they ever competed? Do they know anything about athletics? Do they know anything about human genetics? Who are they? Shut up! … I've got something that was set 25 years ago and I have got some guy sitting in an office who can take it away from me? Are you kidding me? I'd slap him in his face if he said that to me."
Previous "Recommended Reads" can be found here.
****
Quotes Of The Day And Last Week's Home Pages
To see the actual quotes of the day from last week or last week's home page or any home page, go to our archive page.
Past editions of The Week That Was can be found here. Questions or comments? Please email us or post them in our running fan forum.