Portland HP Meet *Results

LRC "It Was Phenomenal" – Andrew Wheating Is Thrilled With His First Banked Indoor Track Race In Nearly 6 Years The last few years have been a major struggle for Wheating. Has he finally turned the corner?
MB: Official 2016 Dubai Marathon Live Discussion Thread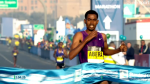 LRC The Marathon World Record Survives But 30k WR Falls As Unknown Tesfaye Abera Comes From Behind To Win Dubai Marathon In 2:04:24 This race had it all. A WR for 30k, a lead change in the final 500 and a shocking win by a previous 2:09 guy.

LRC Tirfi Tsegaye Wins Dubai For Second Time And Breaks 2:20 For The First Time In Her 19th Career Marathon Do you have a marathon barrier you want to break? Be inspired by Tirfi Tsegaye, who broke 2:20 for the 1st time in her 19th career marathon.
IAAF/Doping/Administrative Updates
Previous Doping News
2016 Tokyo Field Announced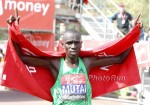 We've crunched the numbers comparing the three Abbott World Marathon Majors that are held early in 2016 and Tokyo is definitely weaker than both Boston and London.
---

LRC Katie Rainsberger Named Gatorade National Girls Cross-Country Runner Of The Year She beat out FL Champ Weini Kelati.
What A Week – Week That Was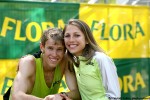 What a week. In the WTW, we give Ryan Hall some more praise, introduce you to Sammy Wanjiru's wife, who just ran one of the greatest races ever on US soil, tell you why Jenny Simpson's and Matthew Centrowitz's gold medal dreams just took a hit, and break down the fast and slow half marathons for Puskedra and Estrada.
Three
Recommended Reads

On Current And Former Stanford Runners
Sprint Q&A: Jeremy Wariner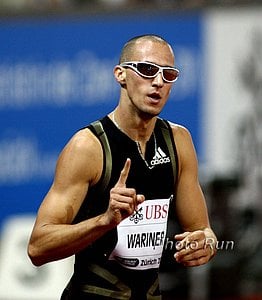 LRC What's Jeremy Wariner Doing Working At Jimmy John's? 7 Questions With The Olympic Legend Wariner posted online that he was now a general manager at a Jimmy John's sandwich restaurant. We wondered if it could be that one of the greatest 400m sprinters of all time was retiring, so we reached out to see what was up.
*MB: Is Jeremy Wariner's investment in Jimmy John's smart?
London Marathon Stacked Once Again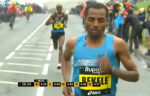 The 2016 London men's field very well may be tougher to win than the Olympics. It is totally loaded once again as it includes the world's best marathoner, the world champ, the world record holder and a whole lot more. Surprisingly, it will mark the return to the marathon for Kenenisa Bekele and the debut of Bedan Karoki.
Want a Better Running Shoe?
Beta Better Running Shoe Site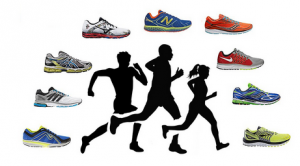 It's Time to Change How We Find Running Shoes