2016 Dubai Marathon - Standard Chartered Dubai Marathon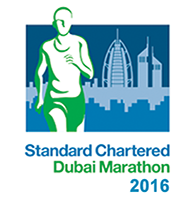 Dubai, UAE
January 22, 2016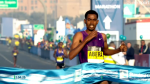 This race had it all. A WR for 30k, a lead change in the final 500 and a shocking win by a previous 2:09 guy.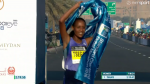 Do you have a marathon barrier you want to break? Be inspired by Tirfi Tsegaye who broke 2:20 for the 1st time in her 19th career marathon.
Men's winner Tesgaye Abera is the fastest 23-year old in history and women's runner-up Amane Beriso had the 5th best debut in history.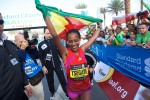 Three former champs will battle it out for $200,000. *

MB:

Official 2016 Dubai Marathon Live Discussion Thread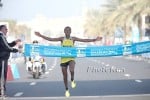 In the last four years, Dubai has been won by four different guys - three of whom were making their debut and a fourth who was running just his second marathon. This year, the race is much more likely to be won by someone with experience. Watch it live on LetsRun.com on Thursday night at 9:30 pm ET. *

Update:

Coach Canova states the both Kebede and Abshero are out of the race.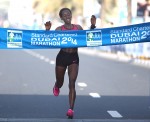 2013 champ Tirfi Tsegaye was an earlier commit so 3 of the last 6 winners will be racing.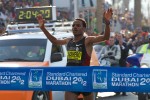 He will face a tough field lead by two-time London champ Tsegaye Kebede.
Outside Letsrun