Asking The Questions That Need Answers
LRC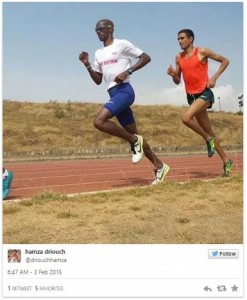 Why Was Drug Cheat Hamza Driouch Training (With Mo Farah) In Ethiopia? Who Supplied The 17-Year-Old Doper? Social media photos of Mo Farah training with now drug cheat Hamza Driouch of Qatar have the British press asking, "What is Farah doing training with a drug cheat in Ethiopia?" Our more immediate focus is, "What the hell is drug cheat Driouch doing training period?"
*MB: Mo Farah training with Driouch after his suspension started (but before it was announced)
Big Administrative News
A Big Win For Athletes: IOC To Scrap Rule 40, Which Prevented Athletes From Doing Advertising With Non-Olympic Sponsors During Olympics The IOC under new leadership is starting to get it. If this rule wasn't changed, we were going to encourage major athletes like Usain Bolt to violate it. Nick Symmonds and Sanya Richards-Ross were two athletes who spoke out against rule 40 at the last Olympics. For more on that, click here.
Asafa Powell's Management To Sue Supplement Company Epiphany D1 For $8 Million For His Positive Drug Test Powell's manager, Paul Doyle, also criticized the IAAF for not stepping in and acting quicker.
Thursday/Mid-Week Action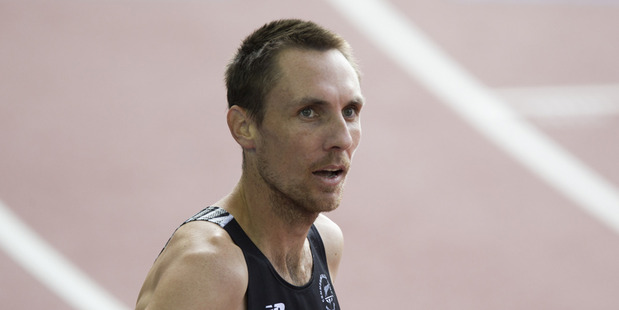 Auckland: Nick Willis Powers Away Over Final 600m For Convincing Win Over Zane Robertson In New Zealand The bookies (yes, you could bet on the race) in New Zealand had Zane as the favorite, but he's had a slight injury. Andrew Wheating 1:48.40 over Ryan Gregson 1:49.21 in 800. Discuss Willis, Roberston here.
Malmo, Sweden: American Sharika Nelvis Runs World Leader In Hurdles, Barshim Ends Indoors Unbeaten, 38-Year-Old Kim Collins Still Unbeaten, So Is Lavillenie
Previous – Metz, France: Bernard Lagat Runs 7:37.92 – New Masters WR He took down some big names – Paul Kipsiele Koech, Nixon Chepseba, Bethwel Birgen. *Metz, France Results 
We Span The Globe So You Don't Have To #InterestingNews
USA: Desi Linden Has Trained In Florida, Kenya And Michigan, Doing A 12 Miler In -35 Wind Chill Weather In Preparation For Boston

ASICS America Goes Over $1 Billion In Sales For First Time Congrats to Asics.
USATF Foundation Awards $374,000 In Grants to 45 Athletes

 

Among the athletes getting $7,000  are

 

Alysia Montano, Morgan Uceny and

 

Chanelle Price. Maggie Vessey

 

and others are getting $4,000. Of the $374,000,

 

$170,000 was announced separately yesterday for throwers.
Japan: Imperial Crown Prince Of Japan Runs Outside For First Time In 7 Years, Clocks 27:20 5k

 

Article claims he ran about 5k in 27:20, which would be a really good time for a 55-year-old. Who knows? Maybe he is a LRC reader. Japanese article

 

with photo here. 7 years ago, he reportedly ran under 5 min/km.
Britain: 2016 World Half Marathon Champs In Cardiff, Wales Will Not Pay Mo Farah An Appearance Fee

 

Good for them. World Championships should not pay appearance fees. The race is a mass participation race and pre-registration is now open.
Kenya: Only In Kenya: First Lady Margaret Kenyatta Training In Iten In Advance Of First Lady Half Marathon

 

She's run with Abel Kirui, Mary Keitany, Wilson Kipsang and Edna Kiplagat, among others. Maybe she realizes she has to start training after running over 7 hours in London last year.
Australia: USATF Isn't the Only Dysfunctional One: Sports Commission Slams "Poor Governance" Of Athletics Australia

 

They recommend only 60% funding for next year.
News From Europe: Indoor Champs Are Next Week
Spice Up Your Winter – Photo Of The Year Contest
LRC The Story Behind The Alaskan Flip-Off: The 2013 LRC Photo Of The Year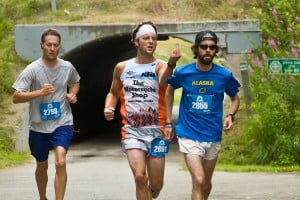 LRC What's Your 2014 Running Photo Of The Year? Have you taken a photo or seen a photo that could be the running photo of the year (2014 until now)*. Submit or tweet your entries to us. Winner and/or person who tells us of winner wins $100.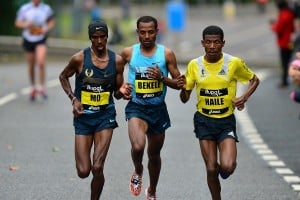 NOP And OTC Distance News
McFarland USA – HS XC Movie With Kevin Costner – Opens Today
Want a Better Running Shoe?
Beta Better Running Shoe Site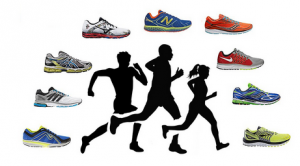 It's Time to Change How We Find Running Shoes