2015 Tokyo Marathon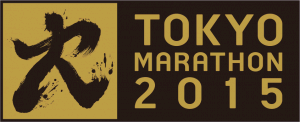 Tokyo, Japan
February 22, 2015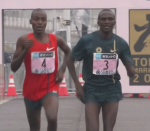 Ethiopians Endeshaw Negesse and Birhane Dibaba got the Major marathon season underway with their first major wins as Stephen Kiprotich was a hero in second, Tariku Bekele bombed in his debut, Japanese twitter went nuts over the marathon, and Lauren Kleppin took a shot at greatness but bombed. We break it down.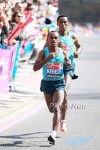 A year ago a Geoffrey Mutai (2013 NY champ), Kebede (2013 London champ), Kiprotich (2013 World Champ) match-up would have been salivating. Now all 3 titans have something to prove against defending champ Dickson Chumba as Tariku Bekele makes his debut. In all, five sub-2:05 guys will toe the line on Sunday morning (Saturday night in U.S.).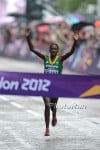 Tiki Gelana hasn't run a good marathon since her 2012 Olympic victory but has an excellent shot to resurrect her career in this less than stellar field. 2014 runner-up Birhane Dibaba (2:22:30 pb) and 2014 Paris/Commonwealth champ Flomena Cheyech Daniel of Kenya (2:22:44) should provide some competition, as will debutante Selly Chepyego (bronze at World Half Champs). American 2:28er Lauren Kleppin is basically guaranteed her first career top 10 showing at a major in this small 10-woman elite field.
The series will now go from Tokyo 2015 to Tokyo 2016, then Boston 2016 to Boston 2017. The $500,000 prize will be paid out in $100,000 yearly increments out of doping concerns. Plus the series is funding new blood testing all across the globe including Africa to insure all of the top marathoners are clean.
Outside Letsrun