Seb Coe Makes His Case For IAAF Presidency *Splash Page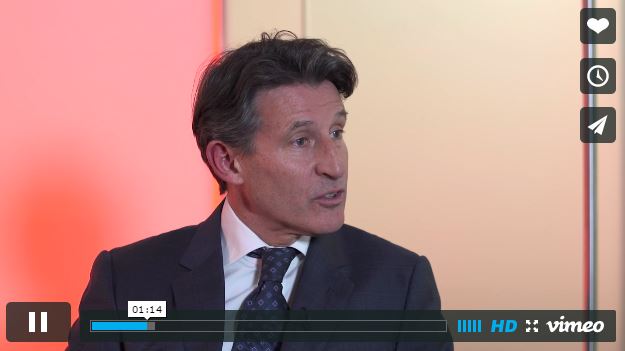 LRC Seb Coe States His Case For IAAF Presidency Seb Coe is running for the IAAF presidency. He knows many of the most passionate fans of the sport come to LetsRun.com and has filmed an interview that is being exclusively released here. We've got the intro and summary today. Four more parts coming over the next four days.
*Day 2: The Anti-Doping Fight
"Fair play starts at the very top of the sport … The tone and style is set from the top … It's absolutely vital that people believe in our sport."
*Day 3: Growing The Sport Commercially
*Day 4: Marketing The Sport Across 213 Member Federations
*Day 5: A Sub-2 Hour Marathon?
Week That Was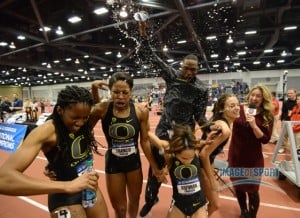 LRC Tsegaye Kebede Vs. The USA, Don't Positive Split The Marathon, Worlds Is Coming, An Improved World Marathon Majors, NCAA Men Vs. NCAA Women And More We recap the week in running.
 The World Marathon Majors Are Underway – 2015 Tokyo In The Books *Results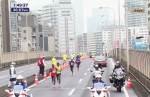 LRC Tokyo 2015: Negesse And Dibaba Get First Major Wins, Stephen Kiprotich = Hero In 2nd, Japanese Twitter Erupts, Lauren Kleppin Risks It All Ethiopians Endeshaw Negesse and Birhane Dibaba got the major marathon season underway with their first major wins as Stephen Kiprotich showed the Olympic spirit in second, Tariku Bekele bombed in his debut, Japanese twitter went nuts over the marathon, and Lauren Kleppin took a shot at greatness but bombed. *IAAF Recap

*MB: Official 2015 Tokyo Marathon Thread
*Full Coverage
More Weekend Distance Highlights
Euro National Championships
Day 2 Highlights From Several European Indoor National Champs: Renaud Lavillenie Clears 6.01m In France, Breaking Sergey Bubka's Stadium Record Lavillenie also made 3 unsuccessful attempts at a would-be new WR of 6.18m. Other highlights: Sara Moreira 8:56 3,000 win in Portugal, Giulia Viola 8:56 3,000 win in Italy, Zuzana Hejnova 52.76 in the 400m, Kafetien Gomis 8.18m LJ world lead, Czech sprinter Pawel Maslak WLing 45.27 in the 400, Ruth Beitia won a record 14th Spanish indoor HJ title (1.95m).
Day 1 Highlights In Belarus, Svetlana Kudelich set a NR to win the 3,000m in 8:55.94. Poland's Kamila Licwinko cleared a NR and WLing 2.02m HJ. Christophe Lemaitre won the 60m in France.
USATF Angers Even More Of Its Members
LRC Genzebe Dibaba Smashes Indoor 5,000 WR By Over 5 Seconds With 14:18.86 In Stockholm Dibaba now holds indoor WRs at 1,500, 3,000, 2 miles and 5,000 thanks to a stupendous performance, during which she hit 2 miles faster than Jenny Simpson's AR. *Video
*MB: Genzebe Dibaba Smashes 5000 WR – Runs 14:18.86!!
*IAAF Recap Sifan Hassan and Homiyu Tesfaye ran world-leading 1,500 times of 4:00.46 and 3:34:13; Qatar's Musaeb Balla ran a WL 1:45.13 and Qatari teen Abadalleleh Haroun ran 45.13; plus a 6.99 WL in the LJ.
IAAF Recap Of Russian Champs: Anzhelika Sidorova Clears World-Leading 4.76m Yelena Korobkina won the 3,000m (8:50.39) and 5,000 (15:47.09) but the times were modest in most events (2:02 in w800).
TMZ-Type News For A Former And Current Track Star
Spice Up Your Winter – Photo Of The Year Contest
LRC The Story Behind The Alaskan Flip-Off: The 2013 LRC Photo Of The Year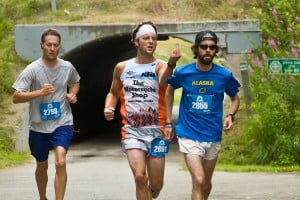 LRC What's Your 2014 Running Photo Of The Year? Have you taken a photo or seen a photo that could be the running photo of the year (2014 until now)*. Submit or tweet your entries to us. Winner and/or person who tells us of winner wins $100.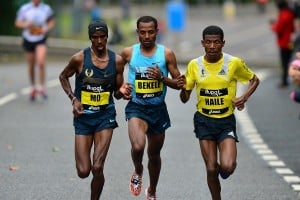 Marathon News
Good Read: Shalane Flanagan Going All-Out For Boston Again Flanagan talks about her devotion to winning Boston, her connection to the race, and Rita Jeptoo drug bust.
18-Year-Old 2:38 Marathoner Alana Hadley Ineligible For The Olympics Due To Her Age She'll be 8 days too young for IAAF rules. If she finished top 3 at the Trials and couldn't go, that would be an outrage, but as she's 44th on the qualifier list, that isn't expected to be an issue.
*Related Question: Would 2:04:32 2014 Dubai winner Tsegaye Mekonnen Asefa really have been ineligible for the Olympics? He'll be old enough in 2016, but he was only 18 when he ran 2:04.
Lead Car Takes Top 3 Runners Off Course In Birmingham Mercedes-Benz Half Marathon; 4th Place Runner Gets The Win And Prize Money Peter Chebii was winning, with Hansons runners Mike Morgan and Luke Humphrey 2-3, but they ended up 2nd, 4th and 5th with David Marley 1st (68:02). The Hansons Distance Project was understandably upset, tweeting that organizers "dropped the ball."
Good Q&A With Dennis Kimetto, Who Says Yes, He Did Run To School And Back Each Day As A Kid Interestingly, Kimetto disagrees with Mo Farah as he says "A record is more valuable than beating somebody."
North Korea Bans Foreigners From Pyongyang Marathon Due To Fears Over Ebola Virus The super-isolated country has some of the strictest Ebola regulations in the world. Hundreds foreigners had already signed up to run the April 12th race.
NOP And OTC Distance News
Doping Stuff: Adrienne Herzog Gets 2 Years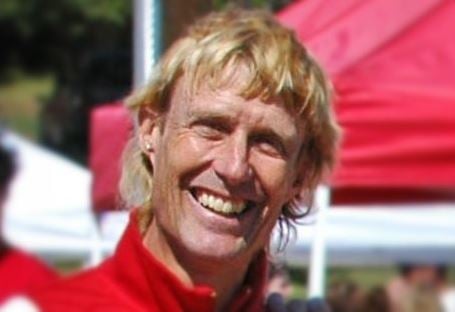 LRC Remembering LRCer Van Townsend The running world lost one of its bright lights this week with the death of Van Townsend.
*MB: RIP Van Townsend: Share Your Respects Here
Want a Better Running Shoe?
Beta Better Running Shoe Site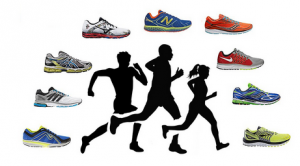 It's Time to Change How We Find Running Shoes