Mo Farah Putting In Serious Miles In Kenya
Let Us Introduce You To The Hottest Runner In The NCAA

LRC Will Geoghegan Q & A: The Secrets Of Going From 4:05 To 3:58 In The Mile Are Revealed Will Geoghegan's story shows not all track stars are born overnight – it just seems like it as he went from 4:05 to 3:58 last week. The Dartmouth senior is on a roll in 2014, leading the NCAAs in the mile, but it was not an easy ride to the top. Freshman year, he quit the Dartmouth team and was flunking his courses; now he's going to have his pick of schools for his fifth year, unless he takes an LRC internship.
*MB: Will Geoghegan to NOP?

The Week In Review – Week That Was
LRC Bye-Bye Alan Webb, The Bold Galen Rupp And Mary Cain, Marathoning's New Era, Can Ryan Hill Challenge Rupp? And Much More Alan Webb says goodbye to track and field, fortune favors the bold and Galen Rupp and Mary Cain, and do we have an American challenger who can beat Mr. Rupp? A proposal to save the marriages of NCAA track coaches, a star retires at age 25, and those crazy youngsters – a teen runs two half marathon PRs to win $200,000, a look at Britain's great young talent, some fast NCAA times by Laura Roesler, and someone break up the Big Green of Dartmouth.
More Webb News:

Win $100 – Submit Your Photo Now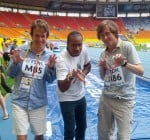 Rojo, Wejo and Yohan Blake performing "The Beast" is our personal LRC photo of the year. What's your 2013 running photo of the year? Submit or tweet your entries to us. Winner gets a cool $100.
International Stars In The News
Prosecutors Seeking Death Penalty For Boston Bomber
Live On NBC Sports Network Feb. 8 4:30-6pm Eastern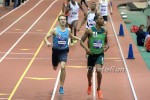 Duane Solomon, the second fastest American ever at 800, has decided to extend his indoor season and put together a 4x800 team to try and beat the American record in a clash vs the Nick Symmonds led Brooks Beasts team and the Robby Andrews led NJ-NY track club. The meet will be live on the NBC Sports Network next Saturday. Update: Duane's team has been announced and includes Erik Sowinski.
*Discuss here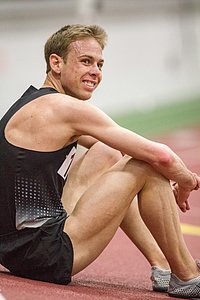 Two For Two LRC Galen Rupp Gets Back The American Two-Mile Record, Runs 8:07.41 In Boston Bernard Lagat's 8:09.49 and Rupp's previous 8:09.72 AR are history as he went for it big time tonight. Rupp took a crack at Kenenisa Bekele's 8:04 WR as he was at 4:59 at 2k but faded a bit at the end.
*LRC Photo Gallery
*LRC Interviews With Galen Rupp And Alberto Salazar After Rupp's Record Run Both seem very excited for his mile AR attempt in 3 weeks.
*LRC Galen Rupp's 8:07.41 Two Mile Record Broken Down – Lap-By-Lap Splits
*MB: Galen finished post AR workout with 4:01.6
*MB: Official Galen Rupp 2 Mile Prediction & Race Talk/Split Thread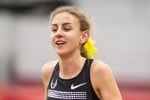 Mary Cain ran her best race of 2014 but in the end she missed the world junior mark by .01. Abbey D'Agostino and Jordan Hasay ran lifetime bests in second and third.
Want a Better Running Shoe?
Beta Better Running Shoe Site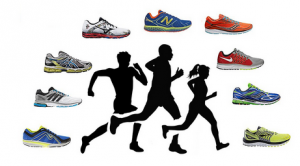 It's Time to Change How We Find Running Shoes