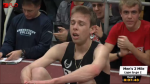 Galen Rupp took down Bernard Lagat's American two mile record on Saturday night in Boston and was on world record pace until the final 800m.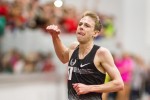 Lopez Lomong's American record didn't even last 365 days. Rupp took the lead with 1,600 to go and shattered Lomong's mark as his old college rival Sam Chelanga ran 13:04.35 and Cam Levins got the Canadian record of 13:19.16. Mary Cain and Treniere Moser were nowhere near Jen Toomey's American record but Cain did get a new world junior mark.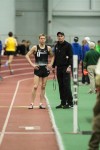 Rupp's world record attempt is off and instead his focus is on competing well in the mile this weekend in Boston.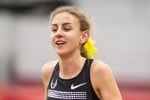 Mary Cain ran her best race of 2014 but in the end she missed the world junior mark by .01. Abbey D'Agostino and Jordan Hasay ran lifetime bests in second and third.
Video with Alberto Salazar.
Post-race analysis plus interviews with Rupp and Salazar.
Galen Rupp and his teammates are going after two American records on Thursday night. Will they get it? We give you our thoughts.

Boston, MA
January 16, 2014 to February 8, 2014
*Galen Rupp 2 Mile AR Photo Gallery
*Galen Rupp 5000 AR Photo Gallery
Outside Letsrun
Plus photos of the women's mile with Mary Cain, Abbey D'Agostino and Jordan Hasay.
Salazar also said, "If Galen is is fortunate enough to make the world championship team, Boston University still is willing to put on another world record attempt a week to 10 days after that."
Bernard Lagat has the U.S. record at 3:49.89 and Salazar says, "I can't predict Galen will break the world record, but we're not going to put all that work out there for 3:49. He might as well go for it. He might die a little going for 3:48. But we would rather go for it and fail than not go for it and just try to break the American record." Salazar also said that this is the first race of the year Rupp will be fully rested for.
"Over the last generation the sport has attempted to market itself via the record books rather than by building personality-driven competitions. But the record books today are a goof, which nobody takes seriously.   So trying to market the sport via time is self-defeating," says Reavis in one of his random thoughts this week.