Los Angeles To Host 2016 Olympic Marathon Trials
By David Monti, @d9monti
(c) 2014 Race Results Weekly, all rights reserved
January 29, 2014
(29-Jan) — USA Track & Field (USATF) announced today that the City of Los Angeles had been selected to host the 2016 USA Olympic Marathon Trials for both men and women.  Los Angeles was chosen over the other finalist city, Houston, which hosted both the men's and women's Trials in 2012 with great success.  Like in Houston, men and women will run on the same day, starting minutes apart, on a criterium-style course.  The top-3 men and women receive Olympic Team berths, all on live network television.
"We are thrilled with what Los Angeles will provide to our athletes, the Olympic movement and the sport of long distance running by hosting this event," said USATF chief executive Max Siegel through a media release. "With television coverage on NBC and incredible public and private support for the race in one of the world's biggest media markets, everything is in place to continue to elevate the Olympic Trials and give our athletes a platform on which they can truly shine."
After an earlier bid by Cincinnati was rejected, USATF had to choose between the bids from the Houston Marathon Committee and LA Marathon LLC.  According to a report published in the industry newsletter Road Race Management last month, a five-member panel appointed by USATF to review the bids voted 5-0 to accept Houston's bid, but that Siegel preferred the Trials go to Los Angeles, a larger media market.  Under USATF Regulation 18, Siegel has the power to select the sites for USA Championships, but it was unclear if he could select Olympic Trials venues in the same manner (Olympic Trials events are actually owned by the US Olympic Committee).
The typical date for the Asics LA Marathon is in mid-March, but the Trials will be held on February 13, 2016, which would allow athletes adequate time to recover and try for Olympic team berths in the track trials which are held in the summer (the "regular" Asics LA Marathon will be held Feb. 14, effectively creating a marathon festival).
Article continues below player.
Holding the Trials will be a challenge for new LA Marathon LLC chief executive Tracey Russell, the former executive director of the Atlanta Track Club.  The 2012 Trials had 158 qualified men and 111 starters, and 225 qualified women and 186 starters.  However, the fields may be smaller in 2016 because the qualifying standards have been tightened.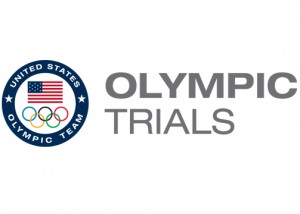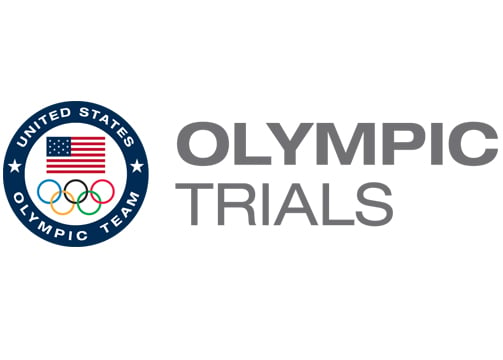 Russell, a former elite swimmer, was elated by the decision.
"Securing the privilege of hosting the Olympic Trials Marathon could not have been accomplished without the tireless partnership and commitment from business and civic leaders across Los Angeles, including the LA Sports Council," said Tracey Russell, CEO of LA MARATHON LLC. "It truly seems appropriate that today, some 30 years after Joan Benoit Samuelson's 1984 triumph in the first Olympic women's marathon here in this city, we're announcing once again that America's Olympic marathoners will create history and find glory on the streets of Los Angeles. By securing the Olympic Trials, Los Angeles is now set to deliver this city's biggest running weekend since that iconic victory, providing our LA Marathon participants and fans with a rare opportunity to be part of an Olympic Trials celebration."
Few subjects get American athletics fans as emotional as the Olympic Marathon Trials.  The United States is the only country which holds a binding, cut-throat trial for filling all six spots on an Olympic Marathon team.  The tension is incredible, but a vast majority of American athletes support it.
"I think it's the fairest way to select the them," said 2004 Olympic Marathon silver medalist Meb Keflezighi in a brief telephone interview.  The 2012 Marathon Trials champion continued: "It's championship style, you have it that day, or you don't.  The timing has to work and it all has to come together. You hope and you pray, everything comes together for you on that day."
Discuss: LA Gets the Olympic Trials
Update by LetsRun.com: Leading US Marathoners Ryan Hall and Shalane Flanagan are thrilled by the decision.
Pretty stoked to be running 2016 Olympic Trials marathon in my childhood "backyard" in LA. Crowd support should be unreal!

— Ryan Hall (@ryanhall3) January 29, 2014
So proud of @usatf! Olympic marathon trails are going to be amazing, Feb 13th in LA! They listened to the athletes concerns and nailed it!

— Shalane Flanagan (@ShalaneFlanagan) January 29, 2014
Marathon trials date allows men/women to recover for track trials, loop course great for fans and will be day before @lamarathon. Perfect

— Shalane Flanagan (@ShalaneFlanagan) January 29, 2014
Hero shot! #LA2016 @Max_Siegel pic.twitter.com/Tn9UamNSe5

Hero shot! #LA2016 @Max_Siegel pic.twitter.com/Tn9UamNSe5

— Jill Geer (@JillGeer) January 29, 2014