Think The Sub-2 Hour Marathon Is On The Horizon? Think Again
Two Interesting Reads From The UK
Weekend Road Action In Africa
Re:Run San Diego Was Sunday Morning
Saturday Conference/US Track News
Legal/Controversial Stuff
Just How Unhealthy Is America?
US Pros In The News
Doping News
2 Reviews & 1 Book Excerpt From John McDonnell: The Most Successful NCAA Coach In History
Diamond League Starts Friday
Exciting Sprint News
Mid-Distance News
Q&A With Jenny Simpson "I'm not a coach. I don't want to be a coach. I made a change from one coach's system to another but I really just focus on what I'm being asked to do and don't try to break down their philosophical differences."
Next Weekend's Action
In The Next Month
Random But Interesting
US Pro, Prep, NCAA News
The Virgin London Marathon - The World's Most Competitive *Top Results LRC: Photo Gallery
"Mr Tyson Gay Is Back In Business"
VCB 11.01
Oregon Twilight: *Results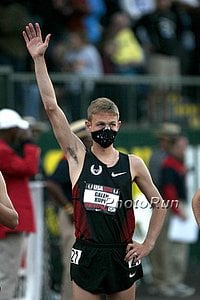 Recap: Rupp Switches From 800 To 3k & Defeats Ritz In 7:46, Centro Wins 800, And NAIA Star Hillary Holt Pulls Huge Upset In 1,500 Ken Goe of the Oregonian with recap of the meet, which saw Rupp switch events due to hamstring tightness. The big surprise was Hillary Holt lowering her PR by 7 seconds in the 1,500 and winning.
*Register-Guard Recap
*University Of Portland Steeplechaser Jared Bassett Disappointed The Competitive Field Was Hurt By Withdraws He ran 8:57, winning by 13 seconds.
*Photos *More Oregon Twilight Photos
*On The Boards: Galen Rupp Moved To 3k Due To Hamstring Tightness, Wins In 7:46 With Ritz 2nd In 7:47
*MB: MB: Rupp running 3000 tonight at Oregon Twilight and not the 800
MB: Galen Rupp Has NO CHANCE Of Breaking 7:35

MB: HS Ben Saarel Runs 8:49 3,200 at 4,500 Feet of Altitude
Upcoming
Random
Paralympic News
Doping News
It's Official: Olympic 1,500 Champ Asli Cakir Alptekin Charged With Doping Nevin Yanit, who was 5th in 100H final, also was charged.
*AP *Reuters
Next Weekend: Doha DL Meet Feature Series Of Top Duels: Asbel Kiprop Vs. Silas Kiplagat In 1,500m, David Rudisha Vs. Mohamed Aman In 800 Also Hagos Gebrhiwet vs. Thomas Longosiwa in the 3k, Allyson Felix vs. Amantle Montsho in the 400, Abeba Aregawi vs. Genzebe Dibaba in the 1,500 and Dawn Harper vs. Lolo Jones in the 100H.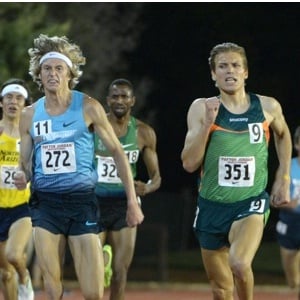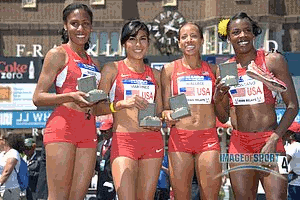 What Americans Can Go To Worlds?
RIP: European PVer Marianna Zachariadi Dies At The Tragically Young Age Of Just 23 After Battling Cancer
Blue Collar / Inspirational Runner Of The Week
LRC Meet Conner Paez: "Please don't cut off my leg. Please just don't amputate my leg. I can't lose my leg. I need to run." Two years ago, Conner Paez was on top of the world as a freshman at the University of Pennsylvania (8:16, 14:18). Then his life turned in a second as he was broadsided by a car while on his motor bike. The injuries were bad, very bad. He almost lost his leg, then some toes. Doctors told him he'd never compete again. What's he doing this weekend? Competing again.
Prince Harry And Richard Branson In London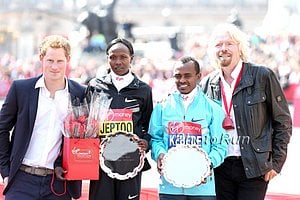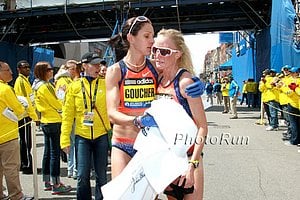 Learn From The Pros
LRC Ten Training Tips From Bernard Lagat, Dathan Ritzenhein And Abdi Abdirahman The American men took center stage at the NYC Half on Thursday. You can watch video interviews with the top American men (Lagat here, Ritz here and Abdi here) and we will have more on their race preparations on Friday, but in the meantime we compiled ten training tips from Bernard, Dathan, and Abdi that you can use in your own training.